Queen's Partners with CMI to Develop Future-Ready Postgraduates
The Graduate School at Queen's University has recently gained accreditation as a skills development provider for the Chartered Management Institute (CMI).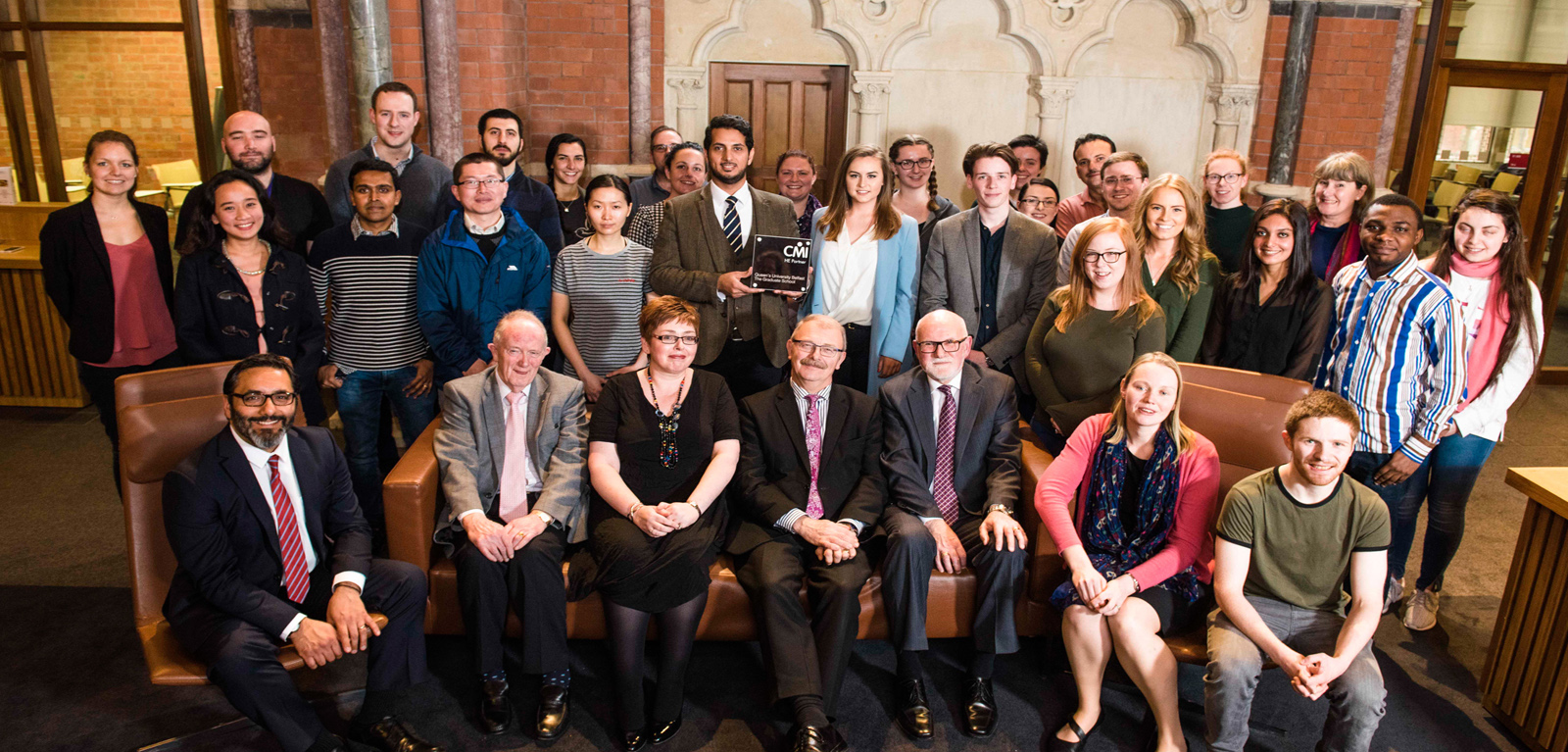 To celebrate this success, the Graduate School has awarded 50 student scholarships to postgraduates seeking to combine high-level subject expertise with professional skills for the future.
The Level 7 Certificate in Strategic Leadership and Management is designed to enhance and improve leadership and management skills in the postgraduate population and thus prepare them for the workplace. The programme is currently being offered to Master's and PhD students from all disciplinary backgrounds, and will run from May to September 2017.
Queen's is the first university in the UK to offer this programme as a stand-alone qualification for postgraduate students.
Professor Margaret Topping, Dean of the Graduate School at Queen's, said: "We are delighted to have been awarded partner status with CMI and to be able to offer this exciting new opportunity to our postgraduate population. At the Graduate School, we are committed to supporting our students to becoming future-ready. That means being adaptable to whatever professional opportunity comes their way. That might be jobs that already exist or jobs that we can't yet even imagine given the pace of technological change.
"Locally and globally, we need subject specialists, but we also need people who are thinkers, communicators, leaders and innovators. That's what our programmes are all about, so it's a real bonus to be able to offer an internationally recognized, professional qualification of this kind to complement the academic excellence provided in our Master's and PhD programmes. Postgraduate students bring very different critical skills to employers; this qualification helps them to translate those skills into the workplace."
David Sales, Chair of the CMI Northern Ireland Regional Board, commented: "We're looking forward to working with Queen's to enhance the leadership skills and employability of their students. Through working with the University we're helping their postgraduate students to gain a professional CMI qualification. This will enable them to be significantly more effective in the workplace, giving them the skills employers are looking for and helping to boost the UK's productivity through developing our home-grown talent."
Media
Media inquiries to Zara McBrearty, Communications Office at Queen's University Belfast on Tel: 028 90 97 3259 or email z.mcbrearty@qub.ac.uk