Queen's Professor receives knighthood
Queen's University's Professor John McCanny has said he is 'delighted' to be awarded a knighthood in the New Year's Honours List.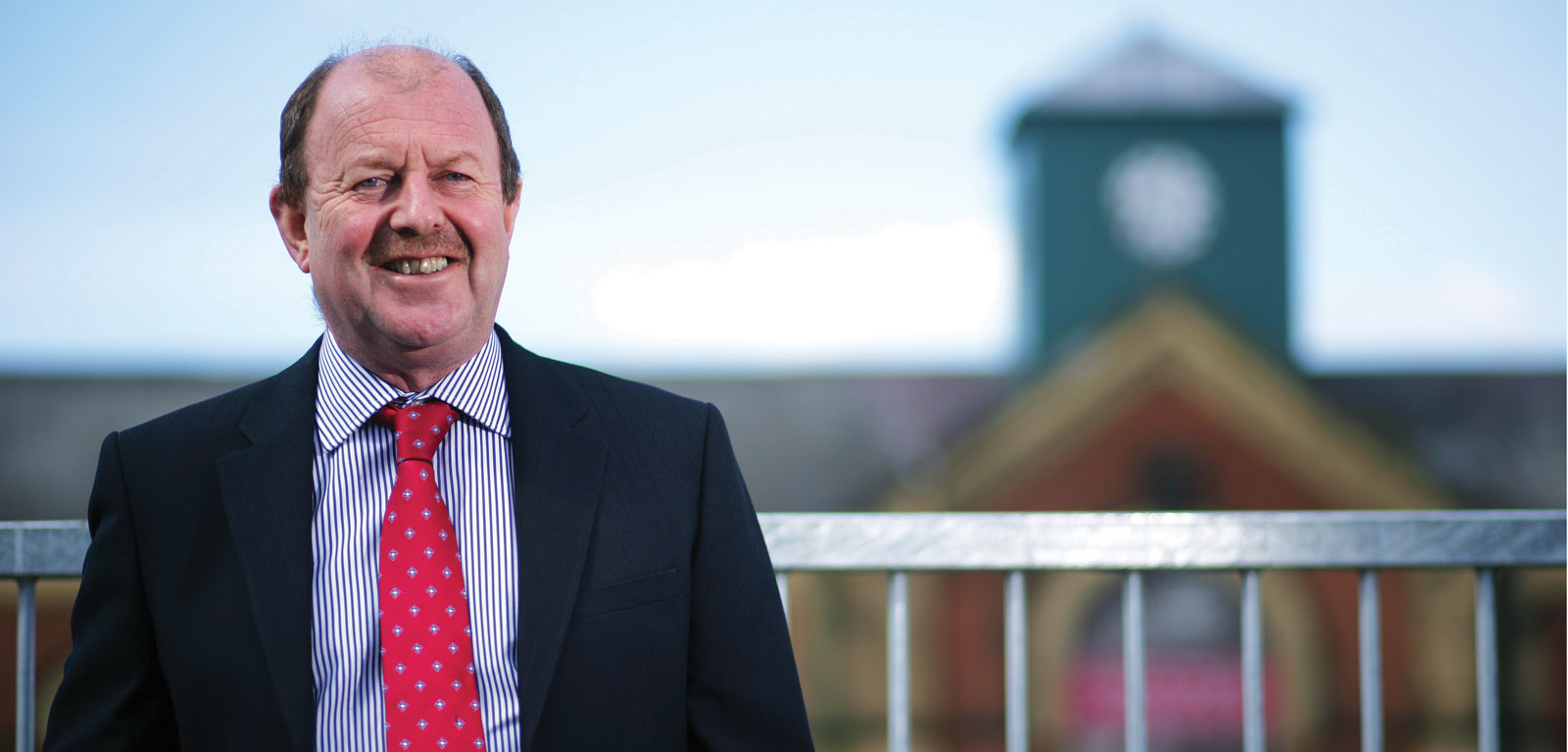 The Director of the University's Institute for Electronics, Communications and Information Technology (ECIT) has been recognised for services to higher education and economic development.
Professor McCanny said: "I am obviously personally delighted to receive this award. However, I must strongly thank and acknowledge the fantastic team of people we have at ECIT for their wonderful achievements which this strongly reflects on. I also have to thank the University and successive Vice- Chancellors for the support they have given, over many years, as well as the senior staff at Northern Ireland Science Park (now Catalyst Inc).
"The general public does not seem to be as aware as it might be of the all the great things that are happening these days in Titanic Quarter. If this helps to shine a light on this and the advanced technology research and entrepreneurial environment that has been created, then this is very positive."
Congratulating Professor McCanny, Queen's Vice-Chancellor Professor Patrick Johnston said: "Professor John McCanny has made pushing the envelope of innovation his life's work and his knighthood is well-deserved recognition for the outstanding contribution he has made locally, nationally and internationally.
"Professor McCanny has a world-class research record and reputation, but it has been his passion for coupling university research with commercial and economic impact where he has made an enormous contribution.
"It was his vision and outstanding leadership that led to the creation of the Northern Ireland Science Park and its ECIT research flagship as well as the creation of the Centre for Secure Information Technology (CSIT) – a major hub for research and innovation in cyber security."
Professor John McCanny is an international authority in the design of silicon integrated circuits for digital signal processing. In December 2016, he received Northern Ireland's first Regius Professorship, a rare and prestigious award bestowed by the Sovereign to recognise exceptionally high quality research at an institution. This followed the award, earlier in 2016, of a Queen's Anniversary Prize for Further and Higher Education for the work of CSIT in strengthening global cybersecurity and protecting the online activity of billions of internet users around the world.
Professor McCanny has published 5 research books, 360 peer reviewed research papers and holds over 20 patents. He is a Fellow of the Royal Society, the Royal Academy of Engineering, the Institute of Electrical and Electronic Engineers (IEEE), the Irish Academy of Engineering, the Institution of Engineering and Technology (IET), the Institute of Physics and Engineers Ireland. He is also a Member of the Royal Irish Academy.