Queen's University Launch New Resource for Carers Supporting Terminal Ill
Queen's University Belfast and the All Ireland Institute of Hospice and Palliative Care (AIIHPC) have developed a new resource to help carers providing support to a person who needs palliative care.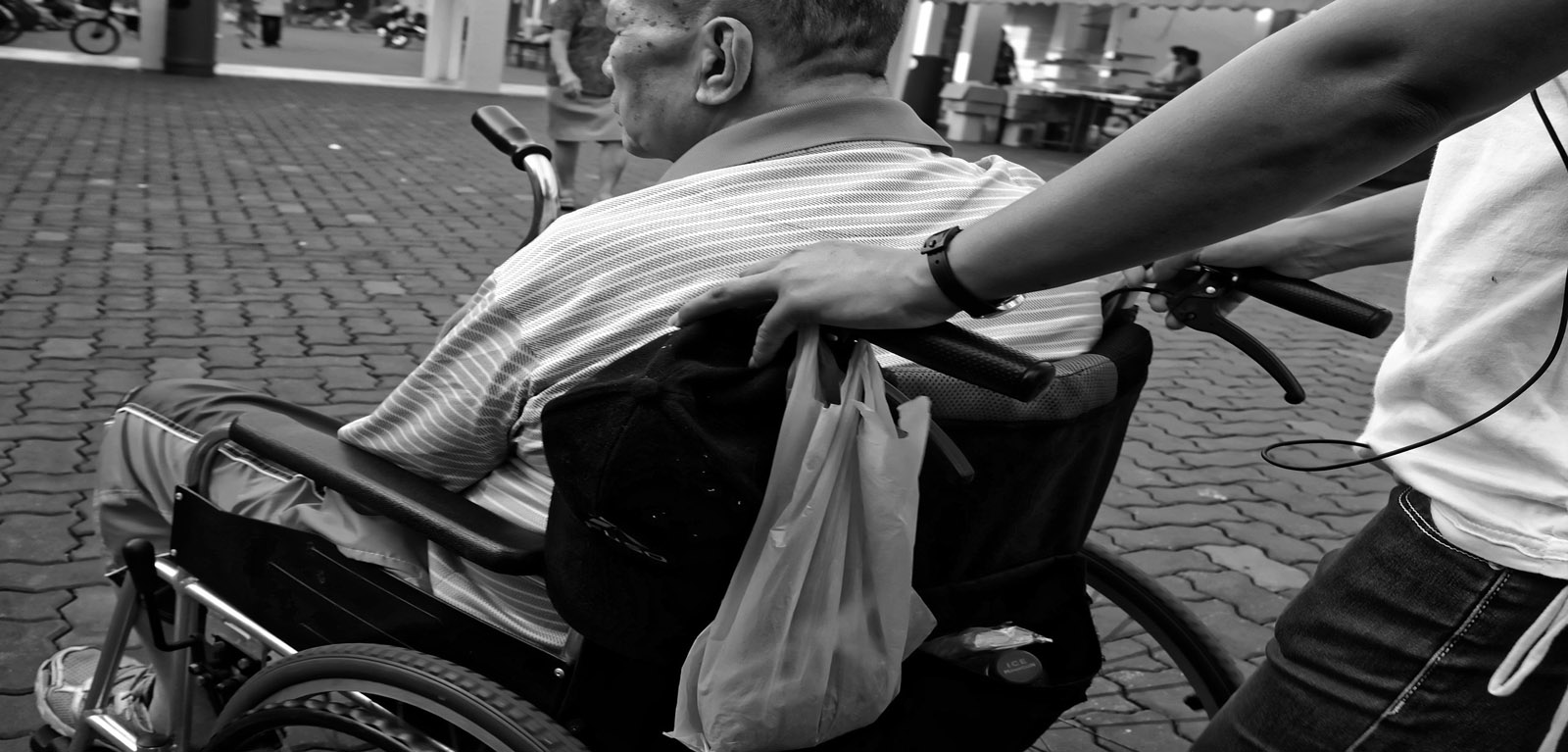 Within Northern Ireland 214,000 people or 1 in every 8 adults is a family carer. Many carers feel anxious about whether they are providing the 'right' care to their loved ones. The new website, launched as part of Carers week, will provide much-needed support to family members looking after those with palliative care needs.
Caring for Carers is dedicated to carers providing core information for family members or friends who are providing support to a person who needs palliative care. The website was created by a team led by Professor Peter Hudson from Queen's University Belfast in collaboration with AIIHPC and a working group made up of family carers and former carers, carer organisations, health and social care professionals and charities. The site, hosted on www.thepalliativehub.com contains videos, downloads, links and information created by a group of experts, including carers, from across the island of Ireland.
Professor Peter Hudson, Queen's University Belfast who led on the development of the resource, stated: "One of the most important things people confronting the end of their lives want is to be assured that their family will be well supported. Family caregivers need to know how to access support services and where to obtain key information to assist them to manage the role of supporting their relative or friend. This new resource 'Caring for Carers' meets these needs by offering an evidenced based, reliable and easily accessible resource for family caregivers of people with life limiting conditions."
Speaking at the launch of the website, Karen Charnley, AIIHPC Head of Institute, said: "We are delighted to announce the launch of Caring for Carers, which represents another key stepping stone in providing information to the public on palliative care. Family carers play a huge and critical role in caring for people with palliative care needs and it is fitting we should launch this website during Carers Week 2017 which is dedicated to the amazing work that carers do on a daily basis.
"One of the core goals of AIIHPC is to foster strong cross-sector partnership and collaboration and Caring for Carers provides another example of the strength of this approach. It also adds another core component to The Palliative Hub and brings it closer to being the comprehensive resource for people with palliative care needs."
Clare-Anne Magee, General Manager of Carers Northern Ireland and Co-ordinator of Carers Week in Northern Ireland, said: "We are delighted to be part of the launch of this new collaborative resource as part of Carers Week. The vision of Carers Week is to 'build carer friendly communities' and to raise awareness of the support available to carers across the region. This will be supported by the launch of this website."
Over the coming months the website will continue to be developed with additional information and stories from people who have cared for or are caring for someone with palliative care needs.
Media
Media inquiries and interviews to Suzanne Lagan on suzanne.lagan@qub.ac.uk or 028 9097 5292.