Queen's University researcher wins prestigious 2017 Newton Prize
A researcher at Queen's University Belfast has been awarded the 2017 Newton Prize in Vietnam for his work designing a wireless communications system which can withstand natural disasters such as an earthquake, tsunami or hurricane.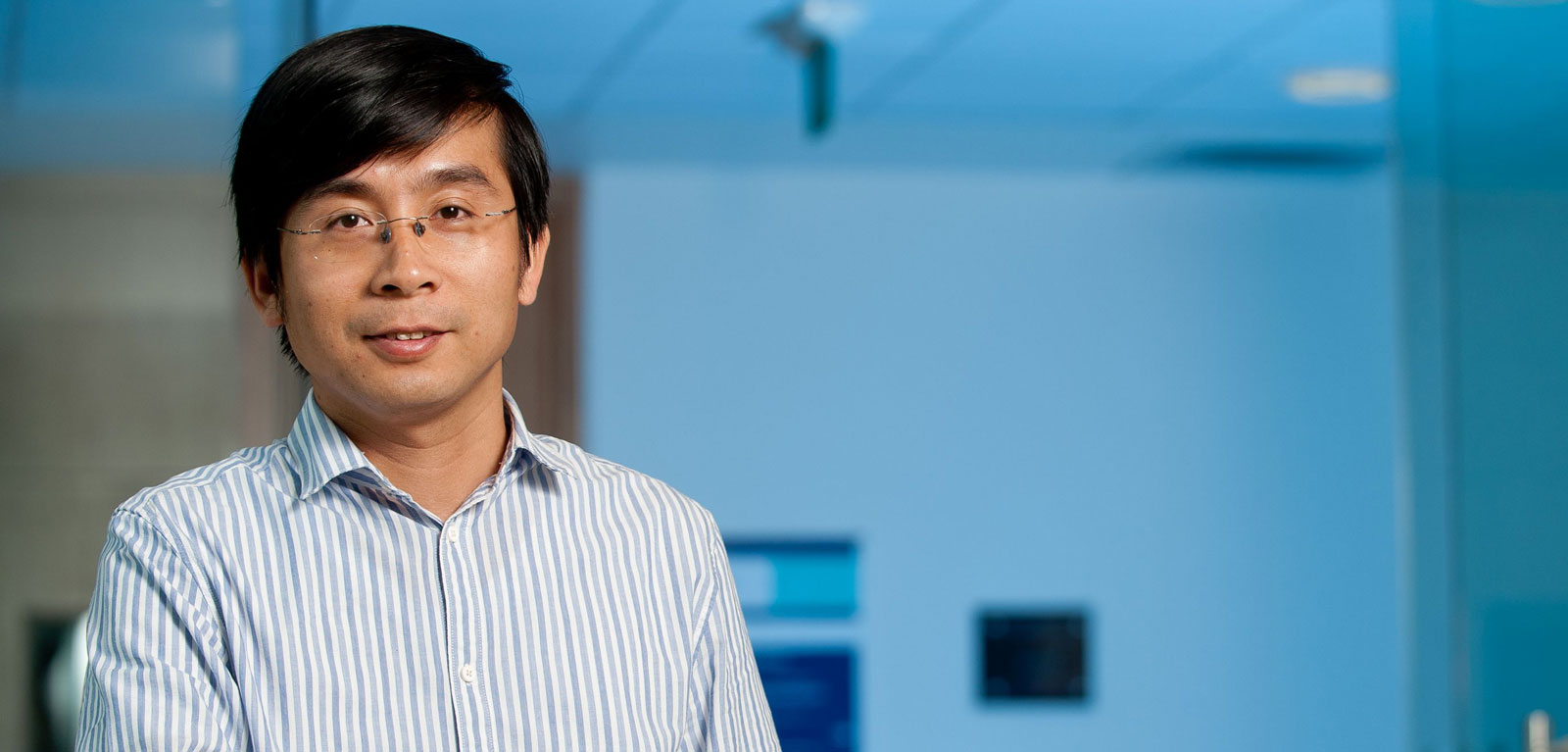 The Newton Prize is awarded to just five winners throughout the world for research that supports the economic development and social welfare of developing countries.
Dr Trung Duong, who is originally from Vietnam and now based at the Institute of Electronics, Communications and Information Technology at Queen's, won the prestigious accolade and £200,000 prize money for his scientific breakthrough - an integrated heterogeneous wireless system capable of transmitting during extreme weather conditions.
In Vietnam, 70 per cent of the country's population is at risk from natural disaster, particularly the rural and urban poor. In the past two decades, disasters have claimed more than 13,000 causalities and caused £5.2billion of damage.
Solutions
Power cuts and signal blackouts are common during natural disasters and can cause difficulties for emergency services but Dr Duong's team has come up with a solution to the problem. They have designed an integrated heterogeneous wireless system (IHWS), which is robust in disaster scenarios, coping with issues such as physical destruction of telecommunication networks, lack of power supply and network congestion.
The system also provides early warning of natural disasters by detecting water level, vibration and wind. In cities, the IWHS can detect increases in dust, temperature, noise and carbon dioxide levels.
Dr Duong will now use the prize money to develop his research further, creating an innovative cross-layer solution which can be used by telecommunications service providers. He commented: "I am very happy that I have been able to make a positive impact in Vietnam and to give something back to the country that I grew up in – our research at Queen's University Belfast is helping to solve many problems for the citizens of Vietnam."
He added: "I am so pleased to have won the 2017 Newton Prize. Natural disasters are a big problem not just in Vietnam but throughout the whole world and the impact is worse for those in remote and isolated areas with no access to the ICT facilities that are essential to providing vital warning information and aiding in rescue missions.
"This prize money will allow myself and my team to develop the system further and to work with the key telecommunications companies in Vietnam. By doing so we can provide citizens with better warning, measurement tools and education initiatives."
Prestigious
Congratulating Dr Duong on his award, Acting President and Vice-Chancellor of Queen's University Belfast, Professor James McElnay, said: "I am delighted that Dr Trung Duong has been awarded the prestigious 2017 Newton Prize. Dr Duong's work is a great example of the world leading research taking place at Queen's University Belfast and the Newton Prize is a strong endorsement of the important role our researchers play in tackling major global issues.
"Dr Duong's research is making a positive impact on the lives of many people living in Vietnam and I am proud that his innovation and expertise has been recognised on the world stage."
British Ambassador to Vietnam, Giles Lever, said: "International cooperation with a diversity of ideas, views and good practice plays a very important role in research and innovation. As a dynamic emerging economy with a strong vision of the importance of science and innovation in human development, Vietnam is a natural partner for the global Newton Fund. By working together and leveraging each other's strengths, we can achieve more than what we would achieve alone. I am excited to think about the future possibilities, and look forward to a bright future for the Newton Fund Programme Vietnam."
Dr Trung Duong received his award from The Newton Fund at a ceremony in the Vietnam Ministry of Science and Technology (MOST) today (Wednesday 16 November) with the attendance of the British Ambassador in Vietnam and Deputy Minister of MOST.
The Minister for Universities, Science and Research Jo Johnson will also host a UK event in London in early December to celebrate the first year of the Prize and to announce the 2018 Newton Prize countries.
Media
Media inquiries to Emma Gallagher at Queen's Communications Office on Tel: (028) 9097 5384 or email emma.gallagher@qub.ac.uk