Queen's and PwC bring new technology degree to Northern Ireland
Queen's University Belfast and PwC have announced today that a flagship national technology degree apprenticeship will be extended to Northern Ireland.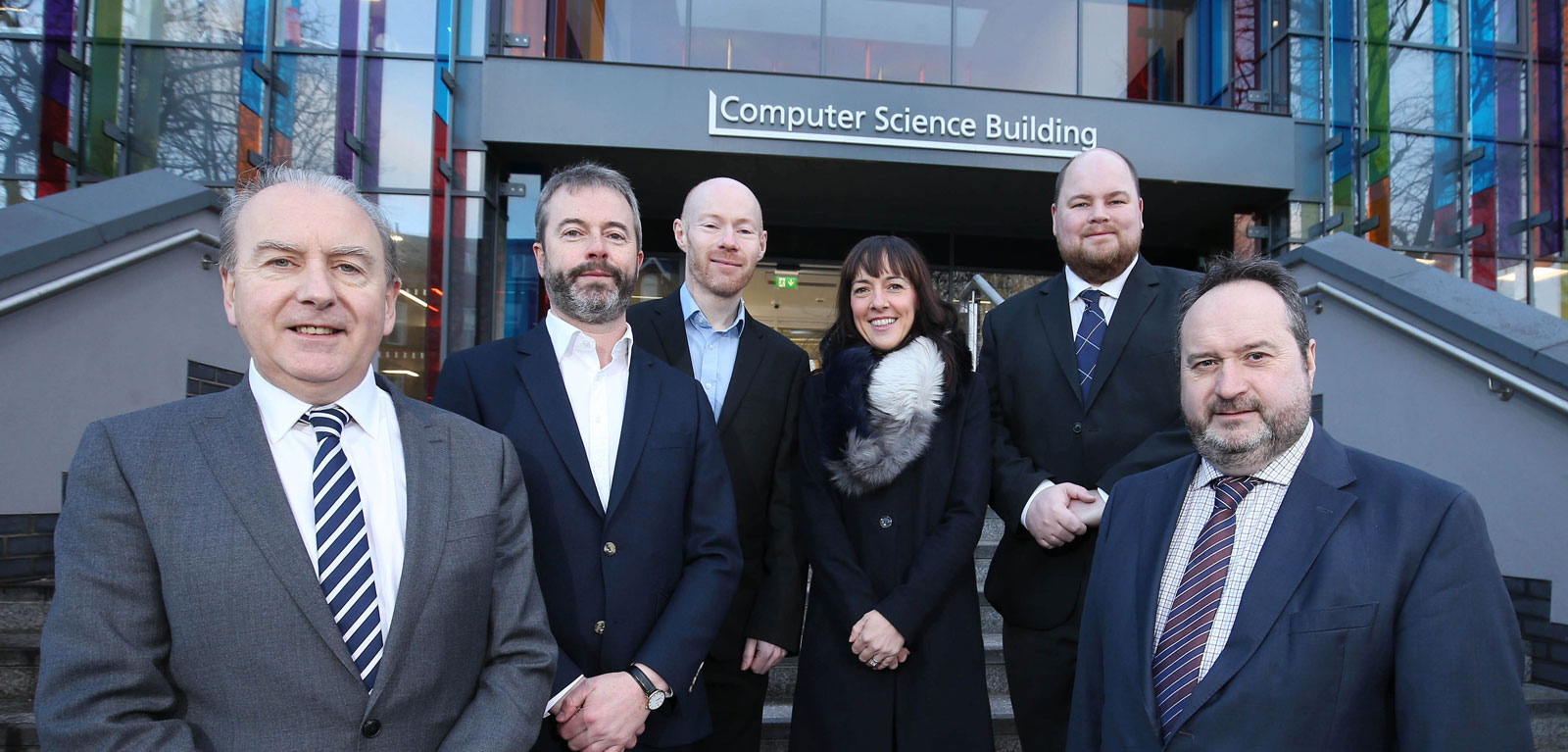 The degree will help boost technology employment - essential to delivering on growth potential in financial services and advanced manufacturing.
Unique
Queen's will become one of only three universities in the UK to offer the programme, joining the Universities of Birmingham and Leeds in delivering a fully-funded four-year technology degree apprenticeship. Across the three universities this will give 100 students a year a degree in computer science or software engineering.
Announcing the new programme, Professor Ian Williams, Dean of Education for the Faculty of Engineering and Physical Sciences at Queen's University Belfast, said that investment in talent and skills is vital in boosting Northern Ireland's economy:
"Over two thirds (67%) of UK CEOs say they're having difficulty recruiting people with digital skills, a quarter of UK manufacturing businesses see skills shortages as inhibiting output, while a third of financial services undertakings are constrained by a lack of professional staff.

"Technology is changing the world and at Queen's University Belfast, through world class teaching and facilities, we are training up the next generation of graduates to ensure that Northern Ireland can develop to its full potential."

"This programme is an example of how new approaches to education is helping to meet demand."
This week's UK Government Industrial Strategy says that, while manufacturing industries remain a vital part of the UK economy, accounting for around 10% of output and 8% of total employment, the majority of the economy is now driven by services, making up around 80% of output and employment.
Growth
A 2017 report outlining the future strategy for the UK's financial services (FS) industry from TheCityUK and Strategy&, says that Belfast could become the second fastest-growing FS centre in the UK, growing by around 25% and becoming part of an industry creating £16bn of additional GVA by 2025. This level of growth and prosperity will be reliant on the region delivering the right combination of skills, the report says.
PwC is already one of the UK's largest graduate employers and the four-year technology degree apprenticeship programme has been designed by PwC in partnership with the universities. Starting in September 2018, it will give 100 students per year a traditional university experience and degree in computer science or software engineering, combined with practical work-based technology projects at PwC, tailored course content, great job prospects and a salary from day one.
Costs will be covered for the students as university fees in Leeds and Birmingham are paid through the apprenticeship levy in England and the fees for Queen's will be paid through the Department for the Economy in Northern Ireland.
Recruiting females with tech skills is particularly challenging. PwC's Women in Tech research reveals that the gender gap in technology starts at school and gets worse at every stage of females' lives. Only 3% of females surveyed say technology is their first-choice career option.
Paul Terrington, PwC's head of regions and PwC Northern Ireland chairman, said:
"Creating the right environment for technological innovation to flourish right across the country will be central to rebalancing the UK economy and particularly in Northern Ireland where we have enormous potential to grow the economy, but already face serious skills shortages.

"With our technology degree apprenticeship available in Birmingham, Leeds, and now in Belfast, we're also dispelling the myth that all tech talent needs to be trained and employed in London.

"Northern Ireland has been identified as having considerable growth potential for financial services and advanced manufacturing, but in a competitive post-Brexit world, it is vital that we invest now in the people and skills that can deliver on this potential."
PwC's response to the Industrial Strategy said that the single greatest driver of UK productivity growth was education and training – raising the skills of the workforce and the ability of workers to contribute to the development of high value-added and high-growth sectors in manufacturing and service industries.
Welcoming the announcement Jim Wilkinson from the Department for the Economy said:
"Higher Level Apprenticeships such as this one offer participants the opportunity to gain nationally recognised qualifications up to degree level, earning while they're learning and at the same time enhancing their career prospects.

"The collaborative approach between academia, business and government is critical to developing the talent needed for the in-demand skill sectors to grow our local economy."

"PwC has a track record of collaborating with universities and developing apprentices across its business. Since starting its Higher Apprenticeship school leaver programme in 2012, PwC has hired nearly 600 students via this route."
Media
Media inquiries to Emma Gallagher at Queen's University Communications Office T; +44 (0)28 9097 5384 E: emma.gallagher@qub.ac.uk