Queen's launch MBA programme to enhance career progression
Queen's University has launched a new MBA programme in response to the increasing demand from employers for MBA and business school graduates.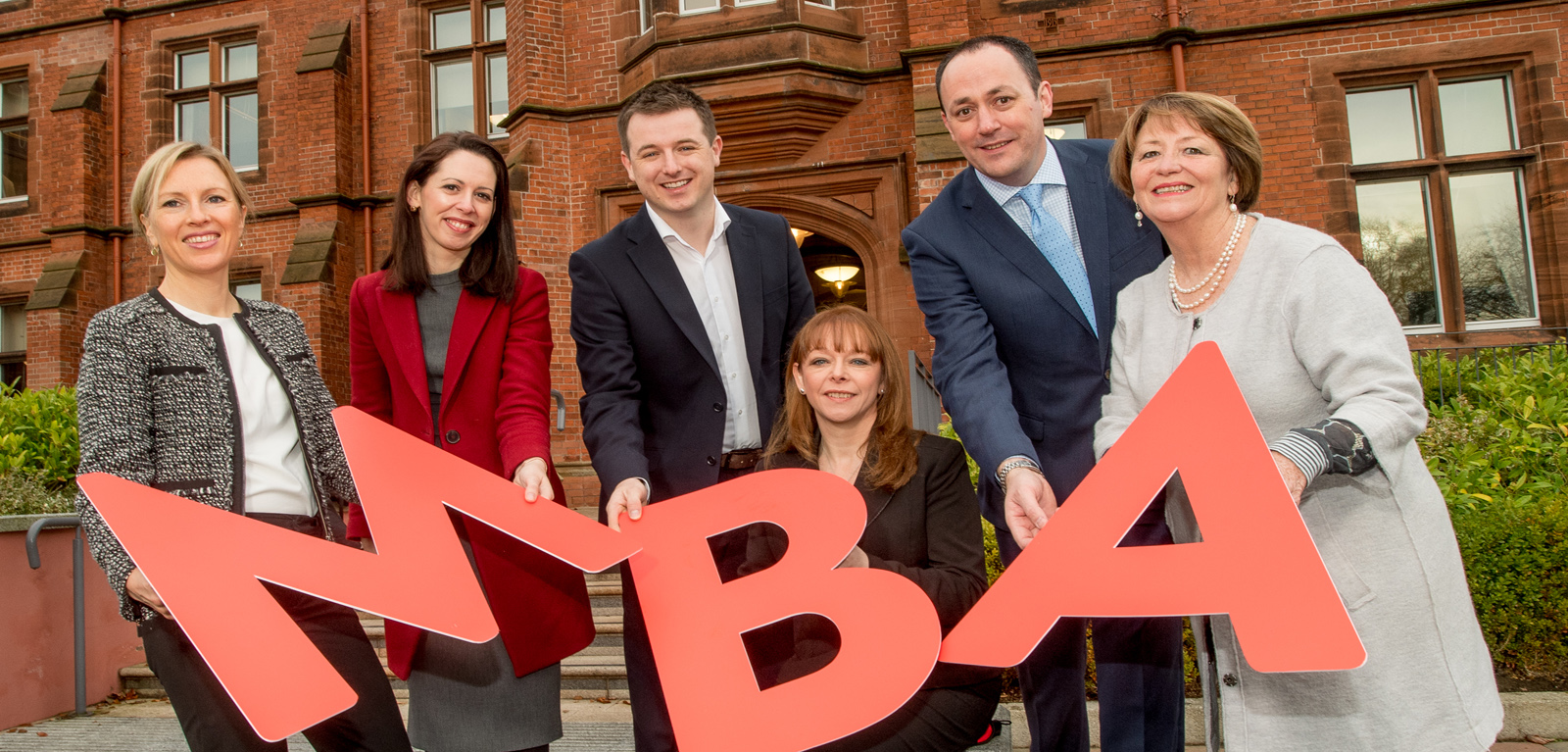 Designed and delivered by Queen's Management School, the MBA is a career development programme for participants with postgraduate and relevant work experience who wish to build on strategic management and leadership expertise, and enhance their employability.
Professor Nola Hewitt-Dundas, Head of Queen's Management School, said: "We are very excited about this new MBA programme as it directly responds to labour market demand and employer requirements. We really feel that we've got something that hits the spot in terms of the learning that executives need in today's business environment.
"The course has been designed in consultation with leading organisations, both globally and locally, encompassing the public, private and non-profit sectors, and will equip graduates with the skills for leadership and management in a demanding global business environment."
The programme will cover the core MBA topics of strategy, marketing, economics, leadership, entrepreneurship and accounting, alongside a focus on rethinking capitalism, a subject that encourages critical thinking and questioning of the status quo.
Anne Clydesdale, Director of the William J. Clinton Leadership Institute at Queen's, commented: "An MBA is one of the most sought after qualifications that you can have on your CV. This is a prestigious programme and one which produces an invaluable return on investment.
"As part of the new MBA programme, students will learn from partners from leading businesses, the public sector and non-profit organisations who will provide distinguished leadership talks and masterclasses; work on company projects and avail of individual mentoring. They will also receive automatic membership of the MBA Association of Ireland; network at the Chief Executives' Club and Institute of Directors events, and take part in a week-long study visit to San Francisco and Silicon Valley."
Past graduates who have completed the International and Executive MBAs at Queen's are employed in a variety of management roles across the world, including: CEOs, Directors, Business Analysis and Management Consultants, Marketing Managers and Financial Traders.
Richard Kirk, Regional Director of the Institution of Civil Engineers Norther Ireland, and an alumnus of the Executive MBA at Queen's, said: "The MBA at Queen's University isn't just about learning, it's an unmissable experience. The environment created by the lecturers and the other students broadened my thinking and helped me unpack all the pieces of business. I am now better equipped to meet the challenges my business faces."
Meghan Van Portfliet, from the USA, who completed the International MBA at Queen's in 2015 and is currently a PhD student at Queen's Management School, commented: "I had worked in business for ten years and wanted to obtain an MBA. The MBA programme provides opportunities to network within the business community. My class had students from around the world providing diversity, and the small class size allowed for great opportunities to interact with the lecturers."
The MBA will be offered on a full-time (one year) and part-time (two year) basis for local, domestic and international students, and the first intake of participants to the part-time cohort will be welcomed in September 2018.
For more information on the MBA programme and to apply, please visit:
https://www.qub.ac.uk/courses/postgraduate-taught/master-business-administration-mba/
Media
Media inquiries to Zara McBrearty at Queen's University Communications Office on: T: +44 (0)28 9097 3259 or z.mcbrearty@qub.ac.uk