Queen's photography exhibition shows the changing face of Belfast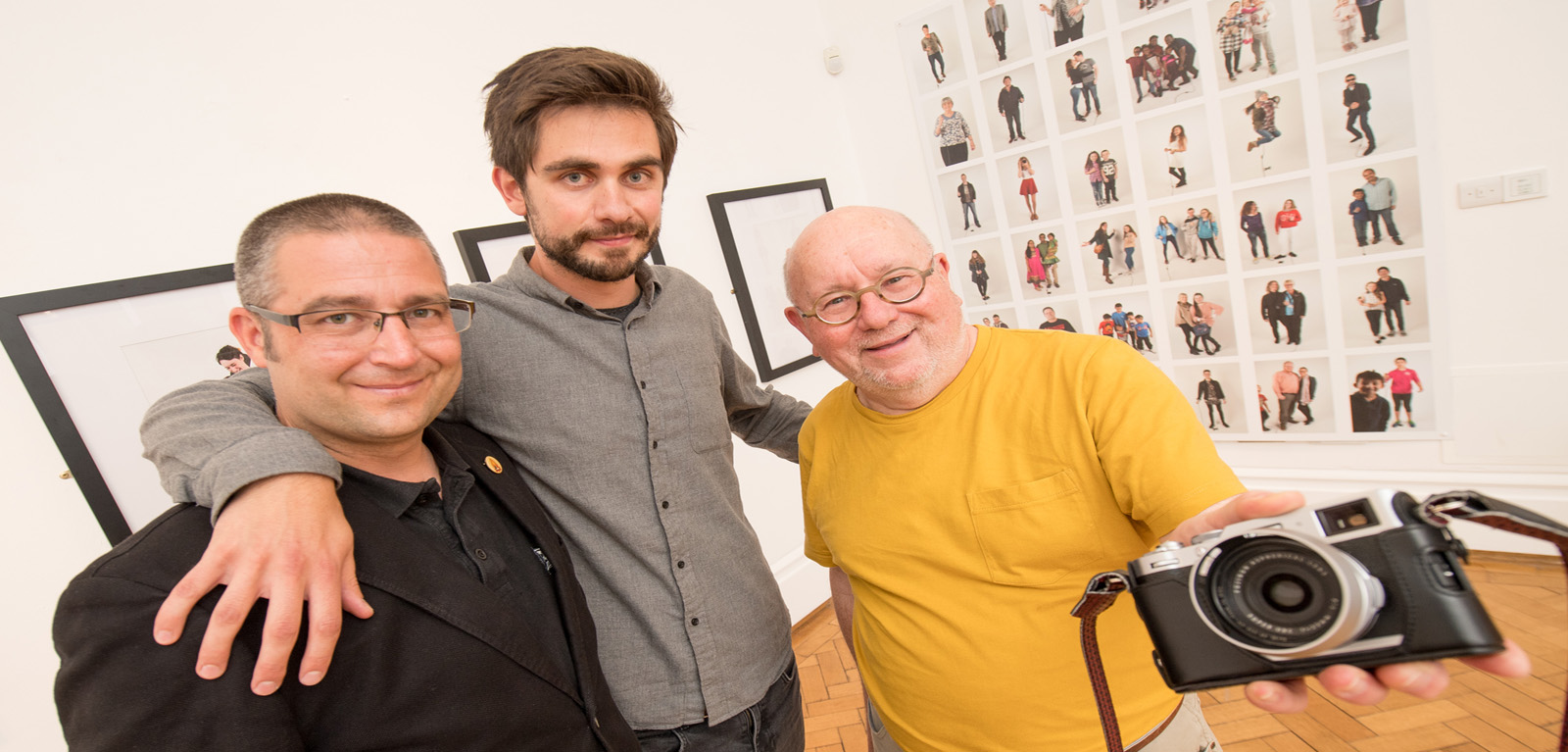 The Queen's University Belfast led 'Belfast Self-Portrait' exhibition will today (Friday 7 July) officially open to the public at the Ulster Museum, Belfast.
The exhibition is a community photography project offering a unique visual snapshot of the changing demographics of Belfast and, in the context of a post-Brexit increase in hate-crime and ongoing issues around sectarianism, will provide a positive image of the city's growing diversity.
The project, which is funded by the Arts and Humanities Research Council, is a partnership between Queen's University Belfast, Castle Court Shopping Centre and the Ulster Museum.
Led by Dr Kieran Connell, lecturer in contemporary British history and expert in social and cultural history at Queen's, the exhibition offers an alternative perspective of a city that continues to be seen through the prism of division and conflict.
In the autumn 2016, a photography studio was set up in two widely-used public spaces, Castle Court Shopping Centre and the Ulster Museum in Belfast. Over 200 members of the public participated, taking more than 1,000 self-portraits in total. 97 images and 25 framed images will now go on display at the public exhibition.
Speaking at the launch of the exhibition Dr Connell, said: "We are delighted to have been able to bring this community photography project and exhibition to Belfast, to demonstrate how Belfast as a city has become more socially and culturally diverse.
"We hope that this exhibition will provide an historic, photographic record of a city going through a period of significant social and cultural change. After the exhibition we will be donating the material to the Ulster Museum, where it will then become a kind of time-capsule that documents, for future generations, the changing faces of Belfast today."
The format of the project was initially developed by photographer Brian Homer in Birmingham in 1979, at a time of increasing anxieties about race and immigration. Developed by Homer and the photographer Timm Sonnenschein, this is the first time a project of this kind has run in Northern Ireland.
Brian Homer, commented on the project: "This project, similar to the ones we have done in Birmingham, is about showing a positive representation of the different communities in Belfast in a way that moves away from any negative stereotypes there may have been about the city."
Timm Sonnenschein, added: "It has been a great experience to visit Belfast using the tool of photography and this particular technique of self-portraiture, offering the opportunity for participants to depict themselves as they wish to be seen, and for viewers to see them ultimately as humans in front of an open and blank canvas.
"I am very pleased that this project is taking the form of an exhibition, showing a variety of 'everyday people' as art."
William Blair, Director of Collections at National Museums Northern Ireland, said: "We are delighted to be a partner in this project alongside Queen's University and Castle Court Shopping Centre. This project, a first for Northern Ireland, positively depicts a growing and changing population here in Belfast, and shows the different personalities of our citizens."
All of the images taken will be donated to the Ulster Museum's collections as part of their 'Collecting the Troubles and Beyond' project, which is supported by the Heritage Lottery Fund.
The exhibition is open to the public from Friday 7 July until Sunday 3 September at the Belfast Room in the Ulster Museum, Belfast. Admission is free and suitable for all age ranges.
For more information on the exhibition, please visit: http://nmni.com/um/What-s-on/Current-Exhibitions/Belfast-Self-Portrait
Media
Media inquiries to Zara McBrearty, Communications Office at Queen's University Belfast on Tel: (028) 9097 3259 or email z.mcbrearty@qub.ac.uk