Queen's research recognised by the National Cyber Security Centre
CSIT – a major hub for research and innovation in electronic engineering and cyber security – has successfully retained its 'Academic Centre of Excellence in Cyber Security Research' status which was first awarded in 2012.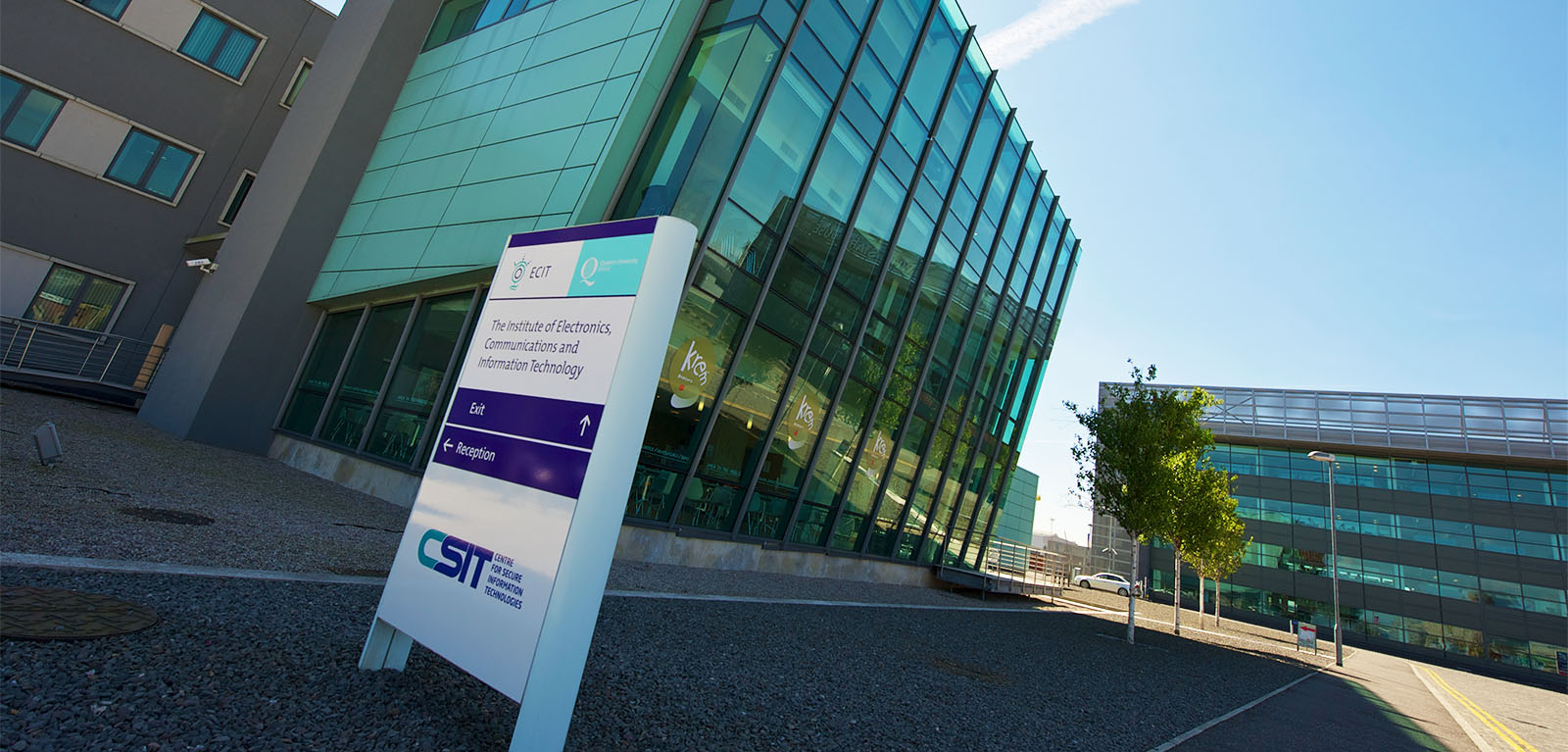 As part of the award, Queen's, along with the other 13 Centres of Excellence, will help make the UK government, business and consumers more resilient to cyber attack by extending knowledge and enhancing skills in cyber security.
Based at the Northern Ireland Science Park in Belfast's Titanic Quarter, CSIT (Centre for Secure Information Technologies) is home to the UK's largest cyber-security research cluster. In 2015, the Centre received a Queen's Anniversary Prize for strengthening global cyber security and protecting the online activity of billions of internet users around the world. The Centre has developed breakthrough innovations, including anti-counterfeit technology to prevent internet fraud; and new processors to deliver filtered internet to homes and businesses, stripping out viruses, malware and malicious content.
CSIT is one of three Research Centres within the Institute of Electronics, Communications and Information Technology (ECIT) which is one of the University's Global Research Institutes, which focus on interdisciplinary research in areas of major societal change.
Professor Sir John McCanny, Principal Investigator for CSIT: "Cyber security is a major global challenge, with cyber crime increasing at an alarming rate. The need for strong and resilient cyber security technologies has never been greater.

"CSIT is home to some of the world's foremost cyber security experts and is at the forefront of efforts to protect the UK from cyber attacks. Our continued recognition as a centre of excellence by the National Cyber Security Centre (NCSC) highlights the international quality of the research carried out at CSIT and its contribution and impact in ensuring the UK is a safe and secure place to do business."
Chris Ensor, Deputy Director for Cyber Security Skills and Growth at the National Cyber Security Centre, said: "It's fantastic to see so many leading universities committed to trailblazing improvements to the UK's cyber security research, and it is particularly good to see Scotland represented for the first time.
"At the NCSC, we are absolutely committed to maintaining and improving our already strong reputation as a global leader in cutting edge research, and look forward to collaborating with these establishments to make the UK the safest place to live and work online. These universities conduct world class cyber security research and this initiative will improve the way academics, government and business work together – benefiting the whole of the country."
Ben Gummer, Minister for the Cabinet Office & Paymaster General, said: "This Government is determined to make the UK the safest place in the world to live, work and do business online. That is why we need truly ground-breaking research to stay one step ahead of the growing threat of cyber attacks. I am pleased to announce the University of Edinburgh as the latest academic institution to contribute their expertise to this vital field, joining thirteen other universities from around the country. By engaging with business, industry and academia, we will ensure that we develop the skills and research we need to tackle this growing threat to the UK."
Media
Media inquiries to Emma Gallagher, Communications Officer at Queen's University on 028 9097 5384 and emma.gallagher@qub.ac.uk