Cancer experts warn that Brexit will harm UK cancer research and the health of our citizens
Cancer experts warn that Brexit will seriously harm UK cancer research and could trigger a manpower crisis that will negatively affect the health of our citizens.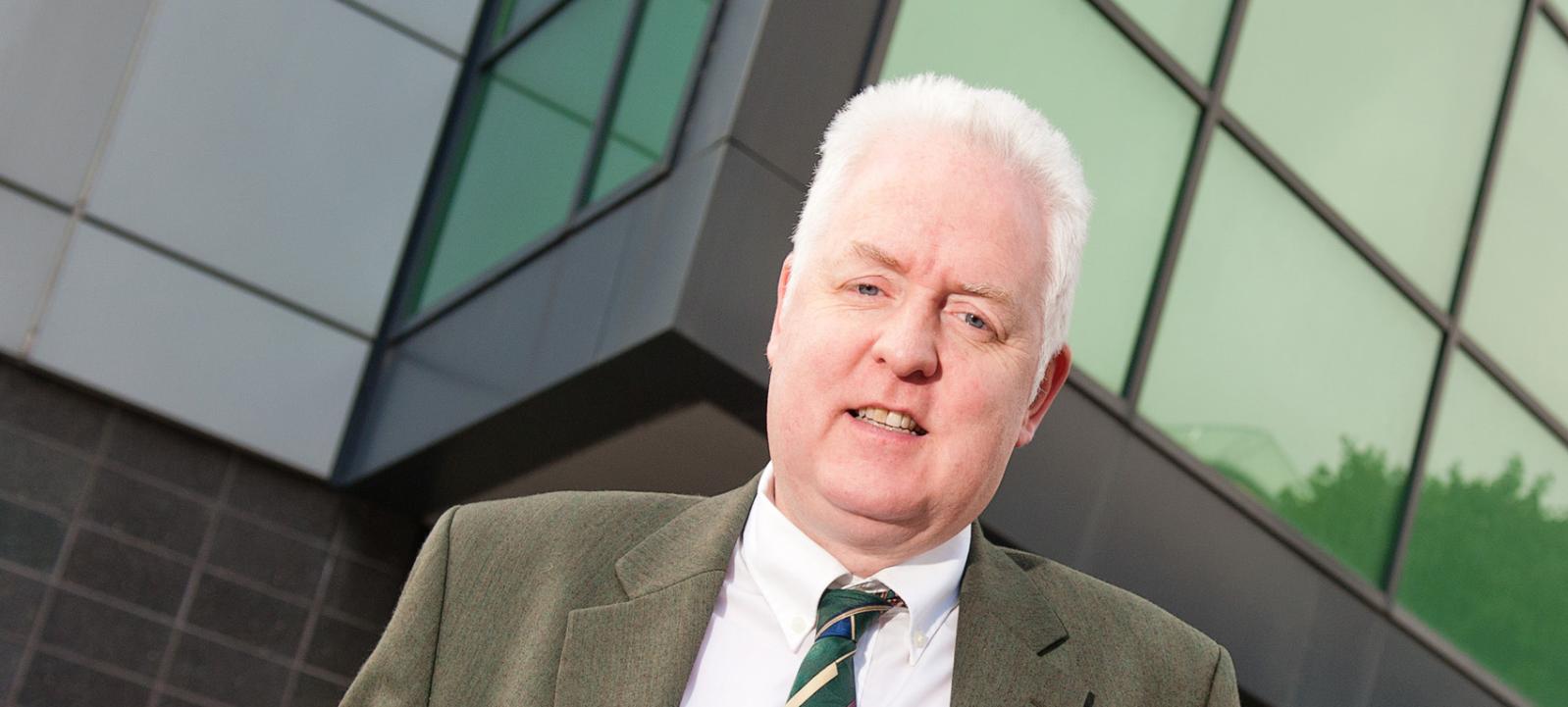 Researchers from Queen's University Belfast in collaboration with King's College London and the University of Leeds have produced new evidence on the positive benefit that researchers from other European Union (EU) countries currently have on cancer research in the UK.
The study, which was recently published in the premier cancer journal, The Lancet Oncology, demonstrated that there have been an increasing number of scientific papers on cancer published by research teams which include at least one non-UK EU born member of staff.
Even more significantly, cancer research papers that include non-UK EU born authors had a much greater scientific impact, being published in the top tier of medical and scientific journals.
Professor Mark Lawler, from the Centre for Cancer Research and Cell Biology at Queen's University Belfast, said: "The challenge of cancer is so great, it is critical that we bring together the best minds to find the best solutions to improve cancer outcomes for our citizens. Currently, in the UK we attract high quality talent (both from the UK and elsewhere in the EU) and that is why we are a powerhouse for cancer research across Europe.
"Nearly 20 per cent of our research staff are non-UK born. The 'Brexit effect' on our research reputation could be catastrophic, and given that high quality research underpins better cancer outcomes, we risk undermining the cancer care of our patients."
The study indicates that the loss of human capital that would result from a tightening of restrictions on free movement from the EU to a post-Brexit UK would have serious ramifications for the quality and impact of UK cancer research.
Professor Richard Sullivan, Director of the Institute for Cancer Policy at Kings College London and joint author on the paper, commented: "Our results indicate a very positive and statistically significant contribution of foreign staff to the UK cancer research knowledge base, one that we must preserve following the UK's departure from the EU.

"In the uncertainty of a post-Brexit world, we risk the distinct possibility that cancer scientists from other parts of the EU either won't want to or won't be allowed to work in the UK. The knock-on effect could be devastating."
Professor Lawler continues: "You also have to factor in the effect on research funding. UK researchers have been incredibly successful in competing for European research funding, drawing down €4.8 billion of overall funding since 2014. But, whereas in 2015, we were at Number one in research funding in the EU, with an annual intake of >15 per cent of the overall budget, this has dropped to <12 per cent by June 2018 and now we have been replaced at the top by Germany.

"This is definitely a Brexit effect and it is clear that potential European research partners are worrying about having a UK researcher on their collaborative research grant."
The study demonstrated that overseas staff contributed to nearly 80 per cent of cancer research papers published in the UK.
In a related study, the researchers highlighted that foreign scientists in other disease domains have also contributed greatly to the quality of UK research, while EU medical doctors, particularly those from Eastern Europe are an increasing component of the UK's medical workforce.
Professor Lawler concludes: "The UK's departure from the EU could trigger a medical manpower crisis, impacting negatively on the health of the 65 million citizens that live in the UK. These studies show that the decision to exit the EU will have substantial ramifications for UK cancer research and for the health of our society."
Media
Media inquiries to Sian Devlin Communications Officer at Queen's University Belfast at T: +44 (0)28 9097 5292 E: s.devlin@qub.ac.uk