Early Years Education Leader and Former Rector receive Honorary Doctorates
Siobhan Fitzpatrick CBE and Professor Dr Gülsün Sağlamer will receive an Honorary Degree at Queen's University Belfast today (Wednesday 4 July)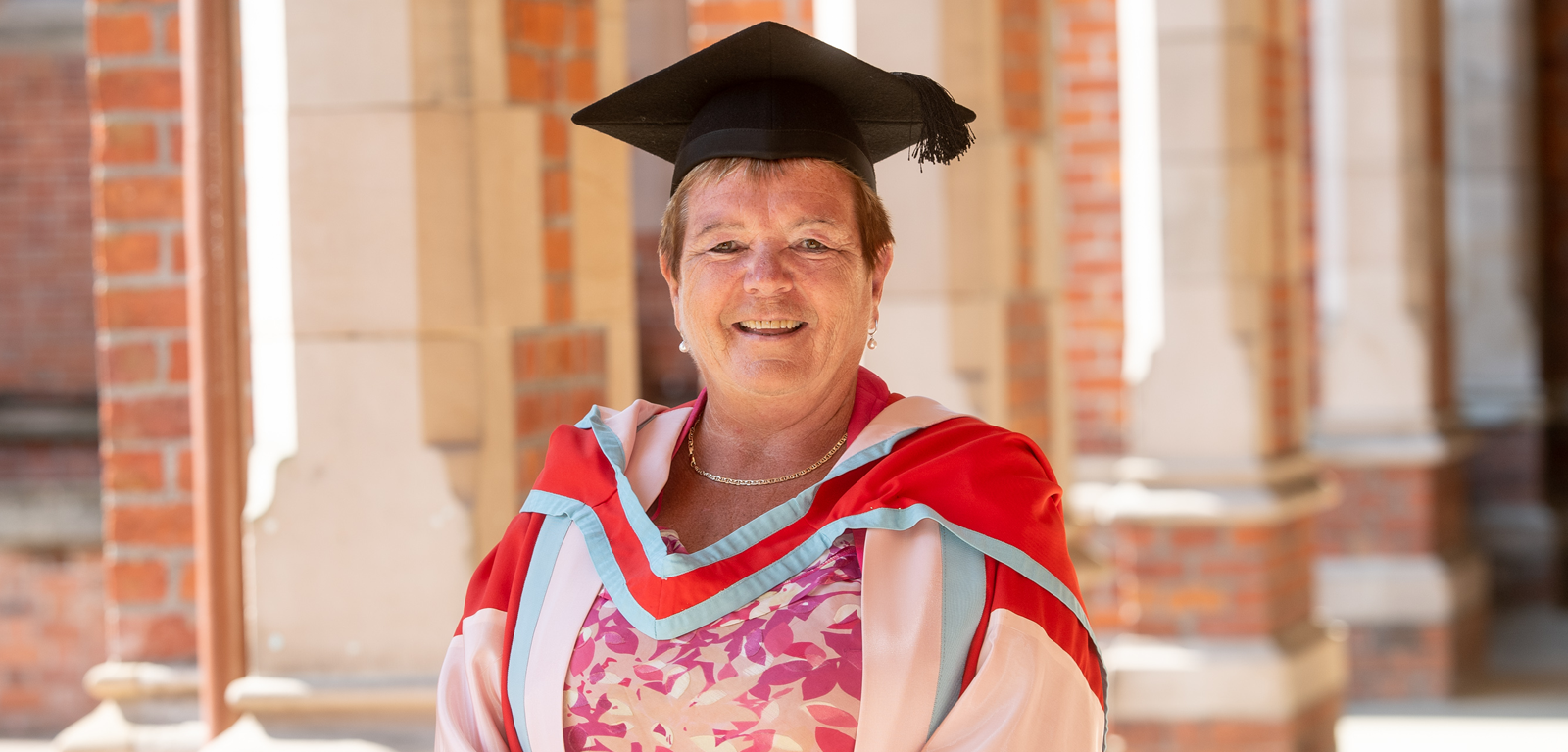 Siobhan Fitzpatrick CBE, Chief Executive of Early Years, will be presented with an honorary doctorate by Queen's University Belfast for distinction in public service.
Early Years is the largest organisation in Northern Ireland working with and for young children and Siobhan has played a key leadership role in relation to early years' provision in Northern Ireland for over 30 years.
Siobhan is the former European representative on the World Forum Foundation for early years care and education, currently chairs the International Working Group on Peace Building and is an Executive Member of the Early Childhood Peace Consortia which is led by UNICEF and Yale. She is the former President of the International Step by Step Association, an organisation which supports the development of early year's services across Europe, Eastern Europe, Central Asia and Russia. She is currently leading a new project supporting the development of new models of early childhood development in China.
Siobhan Fitzpatrick said, "It has been a privilege to work in this sector for over three decades and there is always more to learn. I am very pleased to receive this honorary doctorate. I have worked closely with Queen's University over many years and have benefitted from their tireless research and work on the subject of Shared Education.
In the afternoon graduation ceremony, Professor Dr Gülsün Sağlamer - who was the first women president of Istanbul Technical University – will be honoured with a Doctorate for distinction in education.
Professor Dr Gülsün Sağlamer, Former Rector of Istanbul Technical University is a Professor of Architecture was a postdoctoral researcher at Cambridge University and a Visiting Professor at Queen's from 1993 until 1996. She was a Board Member of the European University Association and was the President of the Community of Mediterranean Universities. Professor Sağlamer was also a member of the European Commission's Advisory Groups for Gender and the Marie Sklodowska-Curie Actions.
She is an Executive Committee Member of the International Association of University Presidents and President of European Women Rectors Association. The American Institute of Architects awarded her Honorary Fellowship in 2006 and she has also been awarded the Leonardo da Vinci Medal by SEFI in 2005. She has been a member of the European Academy of Sciences, Arts and Letters since 2011.
Professor Dr Gülsün Sağlamer said, "What an honour to be presented by Queen's University Belfast with this doctorate for my work in education. My lifelong commitment to higher education is a reflection of my belief in its lasting place and importance."
Media
Media inquiries and interview requests to Communications Office. Tel: 028 90 97 5845 or email comms.office@qub.ac.uk