Leading Arab Businesswoman and University of Massachusetts President awarded by Queen's
Dr Raja Easa Saleh Al Gurg and President Martin Meehan will receive Honorary Degrees at Queen's University Belfast today (Thursday 28 June)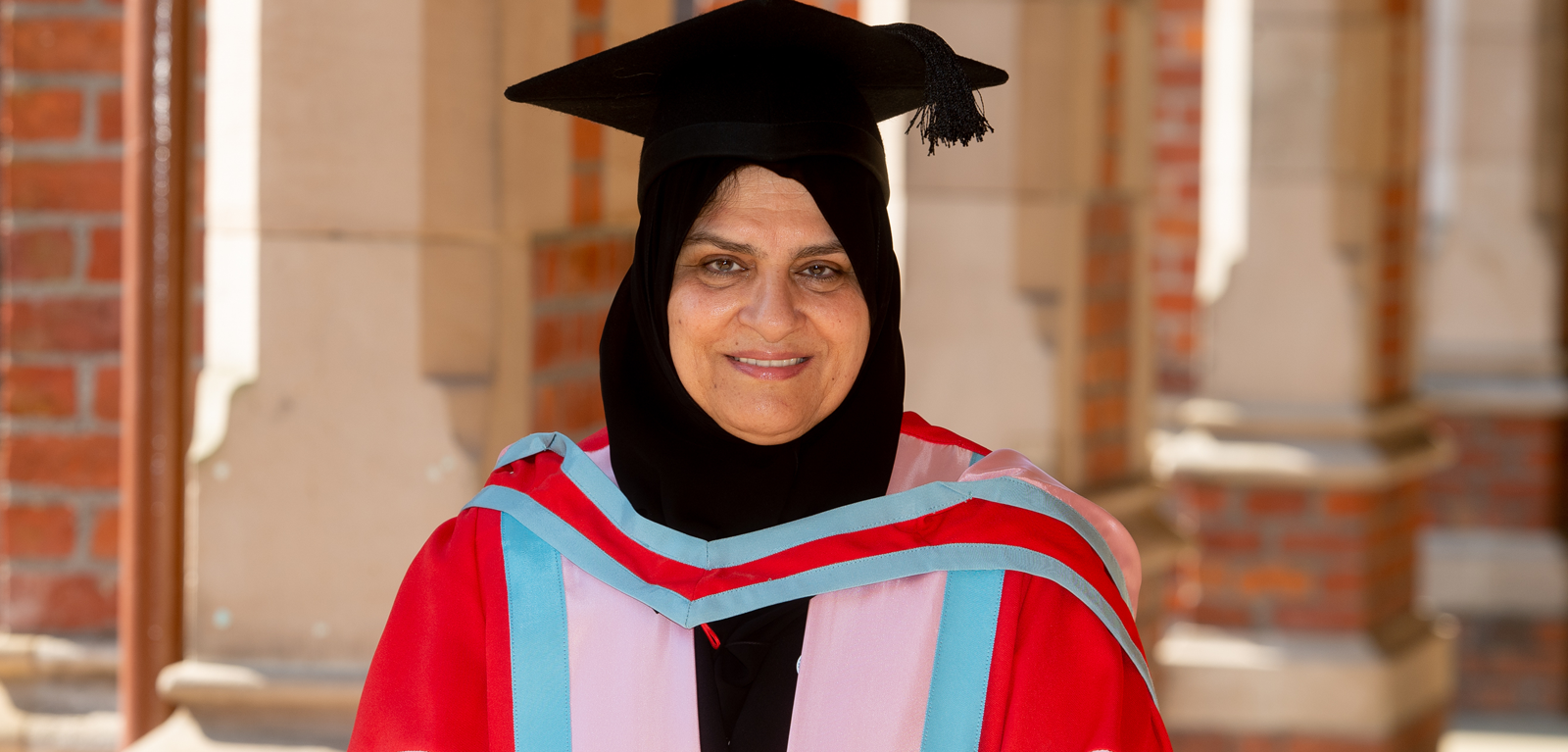 Her Excellency Dr Raja Easa Saleh Al Gurg from the United Arab Emirates will be awarded with an Honorary Doctorate at Queen's University Belfast for services to business and commerce.
Dr Raja Easa Saleh Al Gurg is a prominent business figure in the United Arab Emirates and is active in encouraging women in business and entrepreneurship. She holds numerous positions across the world of business, commerce, health and higher education including that of President of the Dubai Business Women Council. Dr Al Gurg is also a Board Member of Dubai Chamber of Commerce and Industry.
She has previously visited Northern Ireland to speak at high profile business events for women.
Dr Al Gurg has received many notable accolades. She has been ranked 28th in the Arab Power 2018 listing of the 100 Most Powerful Arabs, compiled by Gulf Business magazine. She was the most powerful Emirati Businesswoman in Forbes Middle East's 2017 ranking and the third most influential businesswoman in the Arab world in Forbes Middle East's 100 Most Powerful Arab Businesswomen for 2017. She was also listed 90th among 'The World's 100 Most Powerful Women' by Forbes for 2017.Dr Al Gurg will be joined by her daughter Amal, three sons Omar, Abdulla Al Gurg and Easa F. Al Gurg, as well as Faiza Al Sayed, Vice Chairperson of Dubai Business Women Council, for the morning graduation ceremony.
Dr Al Gurg said, "I am delighted to receive this honour from Queen's University Belfast. It underlines the strong relationship between Queen's and the Mohammed Bin Rashid University of Medicine and Healthcare Sciences in Dubai. I admire how the university is championing the cause of women in the sphere of business and commerce."
On Thursday afternoon's graduation ceremony, President Martin Meehan, the 27th President of the University of Massachusetts, will be presented with an honorary doctorate for distinction in education.
Martin T. Meehan is a former US congressman who became Chancellor of his alma mater, UMass Lowell in Massachusetts, and since taking up position, has transformed it into a highly ranked national research university.
During his tenure at UMass Lowell, the institution achieved record growth in enrolment, student retention and funding for research and scholarships. UMass Lowell for the first time was named a top-tier national university.
Prior to him becoming Chancellor at UMass Lowell, President Meehan was a member of the U.S. House of Representatives from 1993 – 2007.
President Martin Meehan said, "I'm honoured and privileged to accept this honorary doctorate. The University of Massachusetts and Queen's University Belfast have enjoyed collaborating over the years, and we share a common mission to provide a world-class education that advances knowledge and transforms lives."
Her Excellency Dr Raja Easa Saleh Al Gurg and President Martin Meehan are among twelve individuals who will receive honorary degrees this summer at Queen's University Belfast. Other individuals to be awarded include internationally renowned researchers as well as leaders in business and commerce.
Queen's University Belfast awards honorary degrees to individuals who have achieved high distinction or given significant service in one or more fields of public or professional life, and who serve as ambassadors for the University and Northern Ireland around the world.
Media
Media inquiries to Queen's Communications Office. Tel: 028 90 97 5845 or email comms.office@qub.ac.uk.