Leading Malaysian Scientist and Professor in literature honoured by Queen's University
Professor Catriona Seth and Dr Shahidah Mohd Shariff will receive Honorary Degrees at Queen's University Belfast today (Monday 2 July)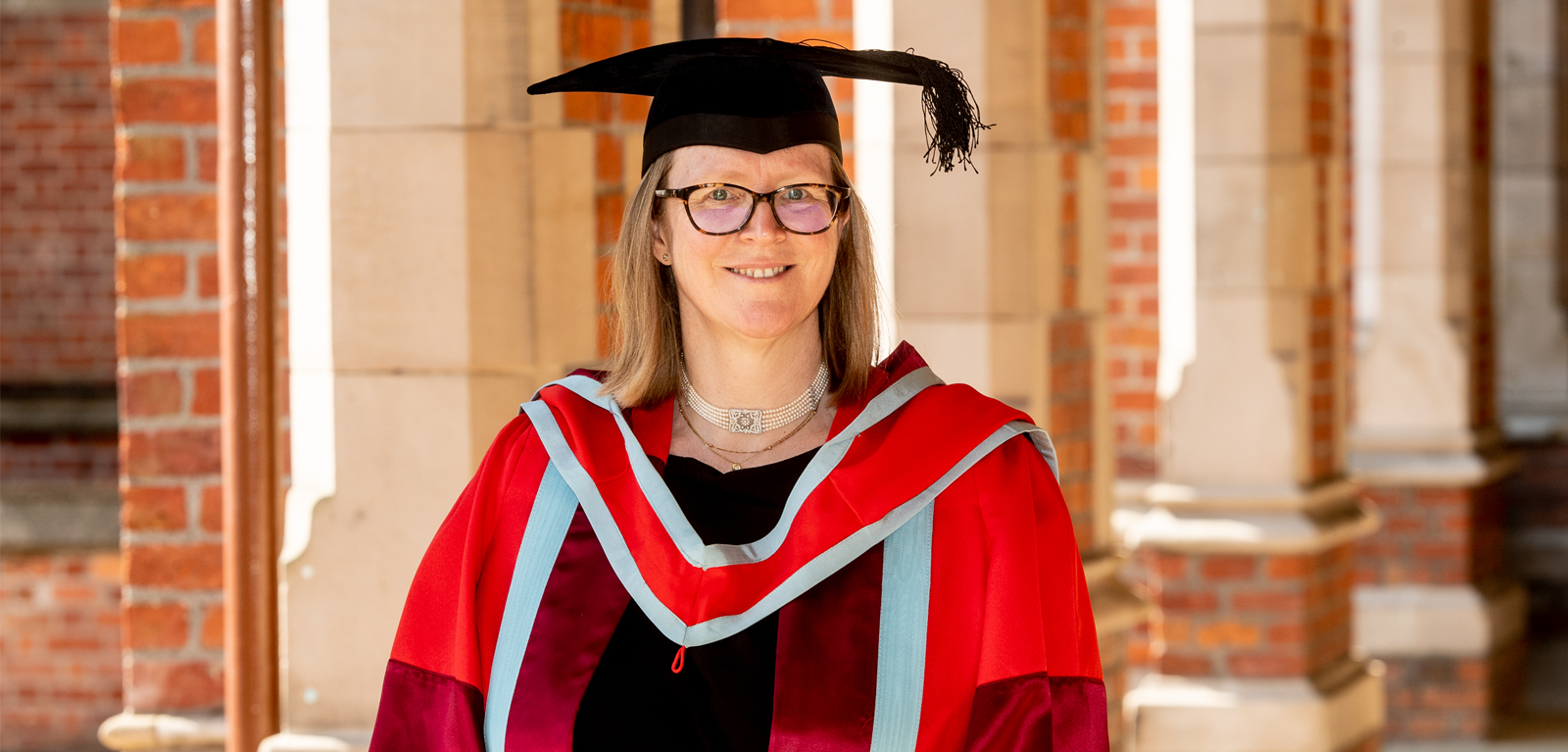 One of Malaysia's most respected scientists will be presented with an honorary doctorate for distinction in engineering.
Dr Shahidah Mohd Shariff is the Head of Technology Research and CEO of PETRONAS Research in Malaysia. She is one of the leading figures behind the award winning HycaPure HG- an ionic liquid-based mercury removal technology for the natural gas industry.
The technology, which was developed with scientists at Queen's University, is the first solid-supported ionic liquid to be used at an industrial scale, and its development - from laboratory to full plant operation - took just four years.
Dr Shahidah has been working closely with Queen's University Belfast for over ten years, collaborating with researchers in Belfast in ionic liquid research.
She is the only Malaysian to have been chosen as the American Chemical Society International Fellow for the Industrial and Engineering Chemistry Division, a prestigious annual award for the chemist who has significantly contributed to the field of chemistry.
Dr Shahidah said, "I have worked with scientists at Queen's University for over a decade and together we have achieved so much. The University has both state-of-the-art facilities and exceptional scientists and I look forward to continuing the exciting research alongside my colleagues at Queen's."
Also being honoured today is leading Professor in literature, Catriona Seth, who will be presented with an honorary doctorate for distinction in education.
Professor Seth holds the Marshal Foch Chair of French Literature at Oxford University and is a Fellow of All Souls College. She was elected a Fellow of the British Academy in July 2017.
Prior to her appointment at Oxford, Professor Seth held a Lectureship at the Université de Rouen and then a Chair at the Université de Lorraine. She is a graduate of Magdalen College, Oxford and completed her PhD at the Sorbonne.
Professor Seth said, "Queen's University Belfast is a special place and I very much enjoyed visiting in 2013/2014 when I was one of the University's World Leading Researchers. I feel honoured to be receiving this doctorate from this great institution."
Professor Catriona Seth and Dr Shariff are among 12 individuals who will receive honorary degrees this summer at Queen's University Belfast.
Queen's awards honorary degrees to individuals who have achieved high distinction or given significant service in one or more fields of public or professional life, and who serve as ambassadors for the University and Northern Ireland around the world.
Media
For media inquiries, please contact Queen's University Communications Office, 028 9097 5845 comms.office@qub.ac.uk