Queen's University Belfast Academics to Speak at Major Conferences at Yale
Academics from Queen's University Belfast will be traveling to Yale University in the USA this week to address two separate conferences on the subject of peace.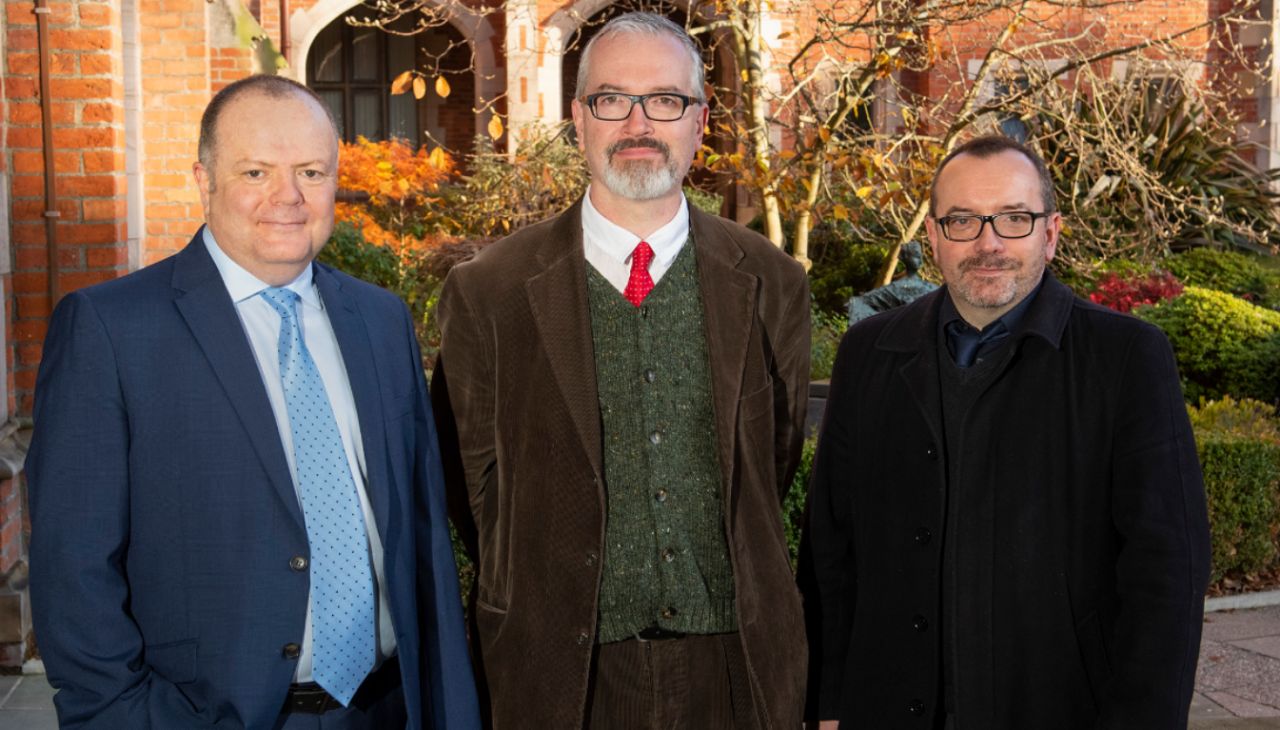 On 30 November, Queen's University Belfast and Yale University are co-hosting a major Conference entitled 'Twenty Years of Peace: Progress and Possibilities in Northern Ireland', which will address the complex political developments of the past twenty years in Northern Ireland, as well as current challenges and future possibilities.
The Conference features key figures in the politics of Northern Ireland, including Senator George Mitchell, former Taoiseach Bertie Ahern, General John de Chastelain, Jonathan Powell, Peter Robinson, Monica McWilliams and Mitchel McLaughlin. Academic speakers from Queen's include Professor Richard English, Professor Kieran McEvoy and Dr Katy Hayward.
The Conference at Yale follows on from Queen's University's Building Peace event which marked 20 years of the Good Friday Agreement. Building Peace, which attracted global media attention, was held at Queen's in April and was attended by high profile political figures including former US President, Bill Clinton.
Pro-Vice-Chancellor for Internationalisation and Engagement at Queen's University Belfast, Professor Richard English, commented: "Research-based discussion of major global challenges is central to the work of Queen's and the university is committed to engaging in high-level debate with major US Universities. These two events represent a significant contribution to that work."
The day before, on 29 November, another event also co-hosted by Queen's and Yale will take place at the university. This event will be an open house conference, expecting over 200 delegates, and will explore the role that investment in early childhood programmes can play in contributing to peacebuilding efforts in countries impacted by conflict.
Professor Paul Connolly, Interim Pro-Vice-Chancellor for Research and Enterprise at Queen's and Project Lead, will be delivering a keynote at the event. An interdisciplinary team of leading academics from the Centre for Evidence and Social Innovation (CESI) at Queen's will also be in attendance.
The event is part of the National Institute for Health Research (NIHR) Global Health Research Group on Early Childhood Development (ECD) for Peacebuilding network, that Queen's leads. The Group represents a strategic partnership with UNICEF and is supporting the development of ECD programmes in six low- and middle-income countries.
The team from Queen's will be participating in this event having travelled directly from Bogotá where they co-hosted a public event and series of meetings with key early childhood NGOs and government advisers to explore the development of ECD programmes for peacebuilding in Colombia.
Queen's University Belfast continues to grow its international reputation. It is now ranked in the top 200 universities in the world (QS World University Rankings 2019) and 16th in the world for international outlook (Times Higher Education World University Rankings 2019).
For further information on the events, or to register for the 'Twenty Years of Peace: Progress and Possibilities in Northern Ireland', please visit https://20yop.yale.edu/
Media
Media inquiries to Communications Office, Queen's University Belfast T; +44 (0)28 9097 3091