Queen's University Belfast welcomes Prime Minister
Queen's University Belfast welcomed Prime Minister Theresa May today (Tuesday, 27 November) for a community event and roundtable discussion on Brexit.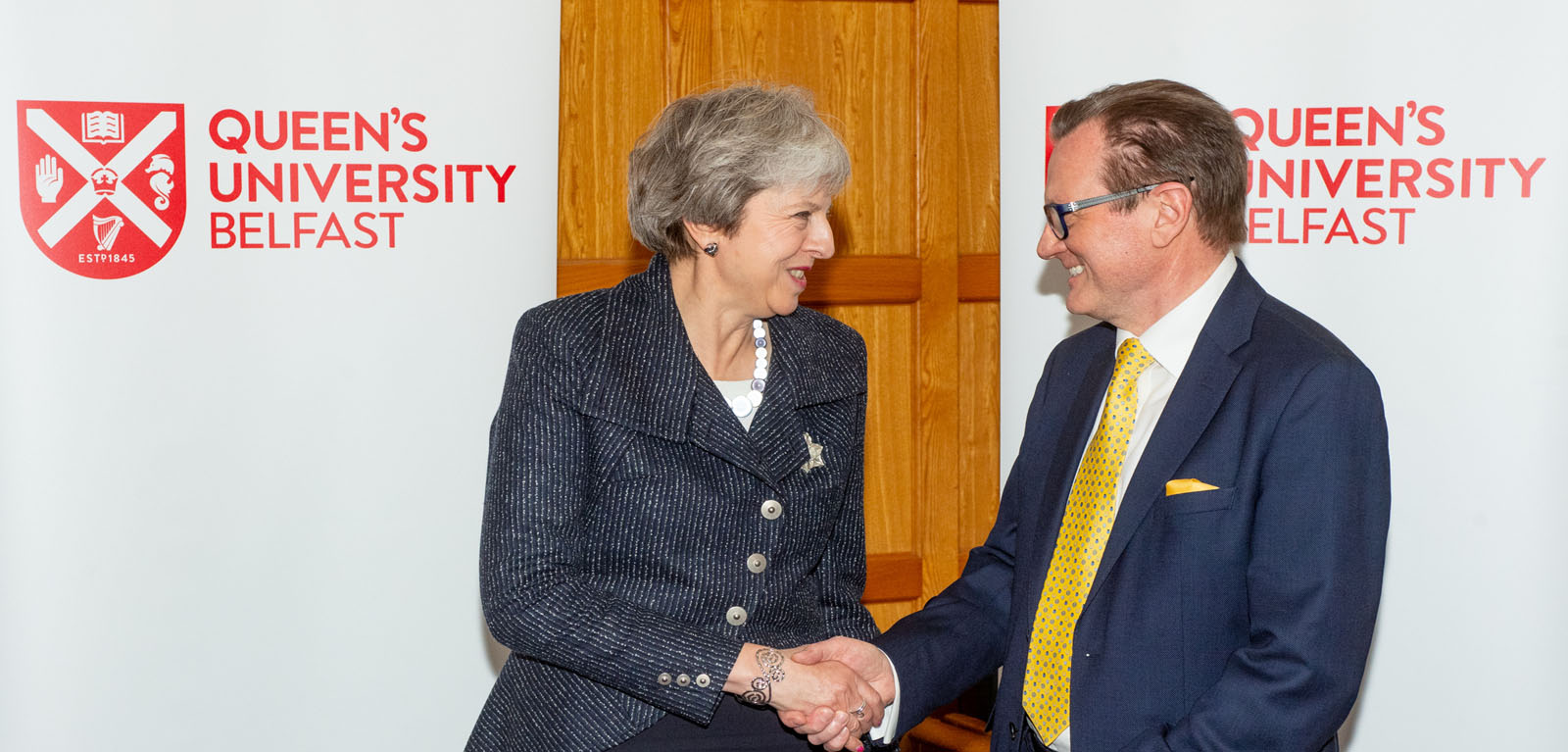 Attending the event were groups of students, academics, business leaders and community and religious representatives.
The Northern Ireland Secretary of State, Karen Bradley, and the Permanent Secretary for the Northern Ireland Office, Sir Jonathan Stephens, were also in attendance.
President and Vice-Chancellor of Queen's University Belfast, Professor Ian Greer, commented: "It is particularly relevant that these discussions have taken place at Queen's University Belfast today. As the University is a powerhouse of innovation and skills for Northern Ireland, we welcome the opportunity to host these discussions on Brexit, given the implications for the economy."
After leaving Queen's University, the Prime Minister met with leaders of all five political parties in Northern Ireland to discuss the Brexit deal.