Queen's and Swansea University join new £54 million UK health data science institute
Queen's University and Swansea University have been granted a £54 million investment to transform healthcare through data science.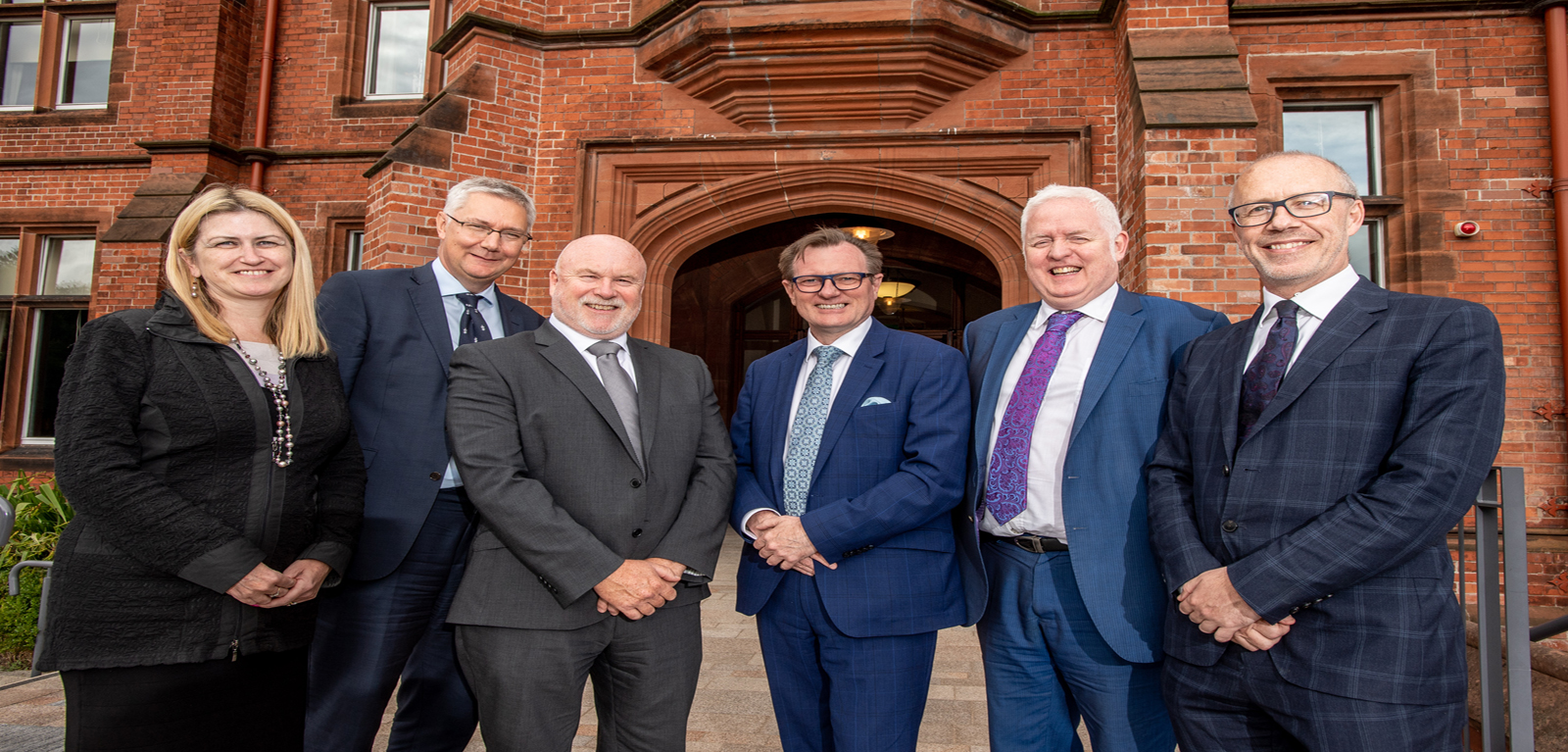 Both universities have been selected by the national institute for data science in health, Health Data Research UK (HDR-UK) as its Wales and Northern Ireland site as part of an initial to work with NHS partners.
As one of the six substantive sites chosen through a rigorous internationally peer reviewed competition, this innovative partnership will take advantage of the ground-breaking science that is already happening at both universities and enable HDR-UK Wales Northern Ireland to make bigger advances in health research, by partnering with other Universities across the UK.
Launching this new multimillion pound research partnership, Vice Chancellor and President of Queen's University Professor Ian Greer said: "This vibrant partnership highlights our commitment to harness and implement the promise of data science. Queen's University has recognised international strengths in health data science, reflected in publications in the highest impact journals including New England Journal of Medicine, Nature Medicine and Lancet Oncology.
"Our Global Research Institute (GRI) in Electronics, Communications and Information Technology (ECIT) is an international leader in the Big Data domain. Forging a partnership with Swansea University, who have world leading expertise in health data science with a specific focus on public health, represents a significant opportunity to coalesce our collective strengths in an innovative partnership to preserve and enhance human health."
Professor Mark Lawler, Chair in Translational Cancer Genomics at Queen's University and Associate Director HDR UK is driving the cancer health data agenda in his role as overall HDR-UK lead for cancer. Professor Mark Lawler, said: "While Northern Ireland and Wales may be small in size, we punch well above our weight in data science research and its application.
"Our work in precision medicine in colorectal cancer is already delivering new insights for this common disease that kills over 16,000 citizens in the UK each year, while our joint HDR-UK Fellowship programme is training the future leaders in health data sciences research. This partnership can also make a pivotal contribution to the UK's ambition to be a global leader in life sciences and underpin national and local economic development."
Professor Andrew Morris, Director of Health Data Research UK said: "I am delighted that Swansea University and Queen's University have been chosen as an HDR UK Substantive Site and are bringing together researchers from different domains in an interdisciplinary partnership to transform the health of the population in Wales, Northern Ireland and beyond. Queen's University and Swansea University will be a key driver of our health-preserving and economy-advancing ambitions across the UK."
Media
Media inquiries to Sian Devlin Communications Officer at Queen's University Belfast at s.devlin@qub.ac.uk or tel: 028 9097 5840.