Taoiseach Leo Varadkar visits Queen's University Belfast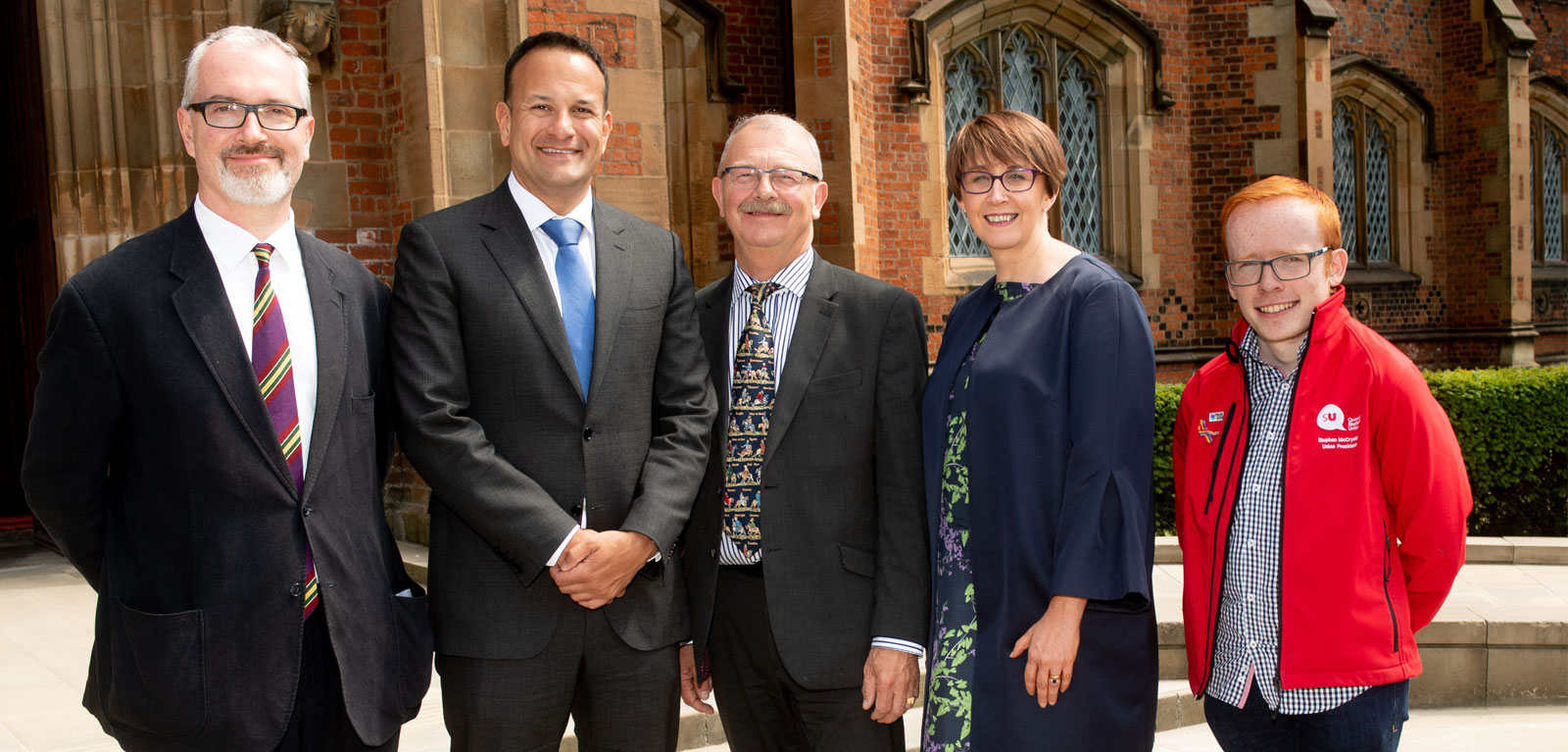 Taoiseach Leo Varadkar has met with Queen's University Belfast's Acting President and Vice Chancellor to discuss Brexit and Higher Education.
The Taoiseach also attended a civic engagement with business and community leaders, hosted by Professor Richard English, Pro-Vice-Chancellor for Internationalisation and Engagement.
The civic event was attended by representatives from the Ulster Farmers Union, NICVA, Confederation of British Industry NI, NI Chamber of Commerce and Industry, Federation of Small Businesses, Institute of Directors, Hospitality Ulster and Retail NI.
Professor Richard English commented: "I am delighted to welcome Taoiseach Leo Varadkar back to Queen's University Belfast.
"Queen's has a strong reputation as a university of citizenship and civic responsibility. Today's civic engagement underlines the university's commitment to ensuring effective partnerships with community groups and leaders and the business sector as a provider of capacity building and dialogue."
Media
Media inquiries to Emma Gallagher at Queen's University Communications Office T; +44 (0)28 9097 5384 E: emma.gallagher@qub.ac.uk