The Rt Hon Peter Robinson delivers lecture at Queen's
Former First Minister of Northern Ireland, the Right Honourable Peter Robinson, today (Thursday, 7 June) delivered his first public lecture at Queen's University Belfast.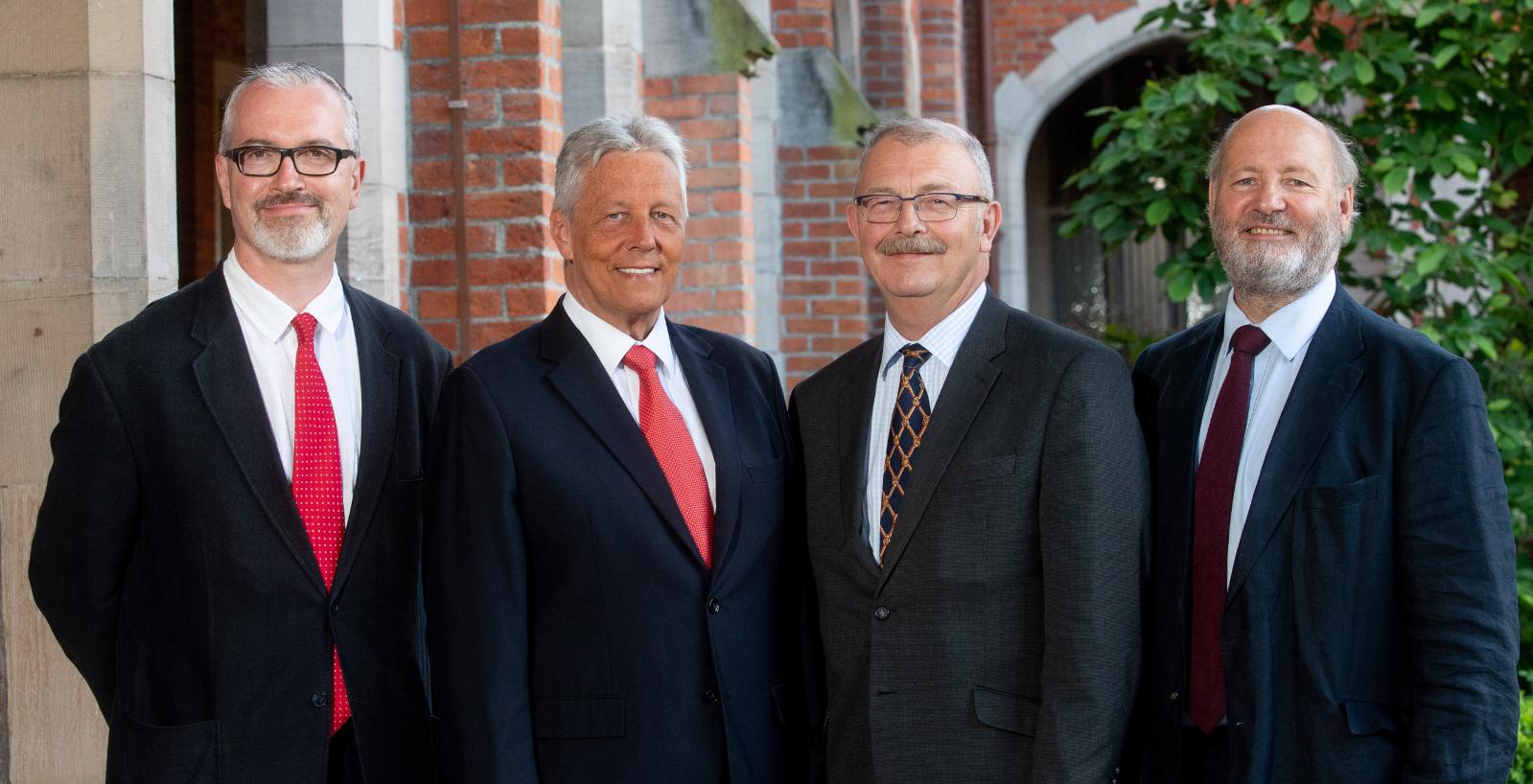 The lecture, entitled: 'Negotiating the way forward: restoring government in Northern Ireland', was part of the Queen's Policy Engagement (QPol) series at the University and his first public lecture as part of his honorary professorship at the Senator George J. Mitchell Institute for Global Peace, Security and Justice.
Involved in politics for over 40 years, Mr Robinson served as the First Minister of Northern Ireland from 2008 until his retirement in 2016, and leader of the Democratic Unionist Party from 2008 until 2015.
He also served as the Minister for Finance and Minister for Regional Development, MP for East Belfast from 1979 to 2010, and MLA for East Belfast from 1998 until he retired in 2016.
In his role as Honorary Professor, Mr Robinson will take part in workshops and masterclasses with students and will participate in events at the University.