Tony Blair to attend Queen's to mark 20th anniversary of Good Friday Agreement
Former Prime Minister Tony Blair is to attend a special event at Queen's University to mark the twentieth anniversary of the Good Friday Agreement.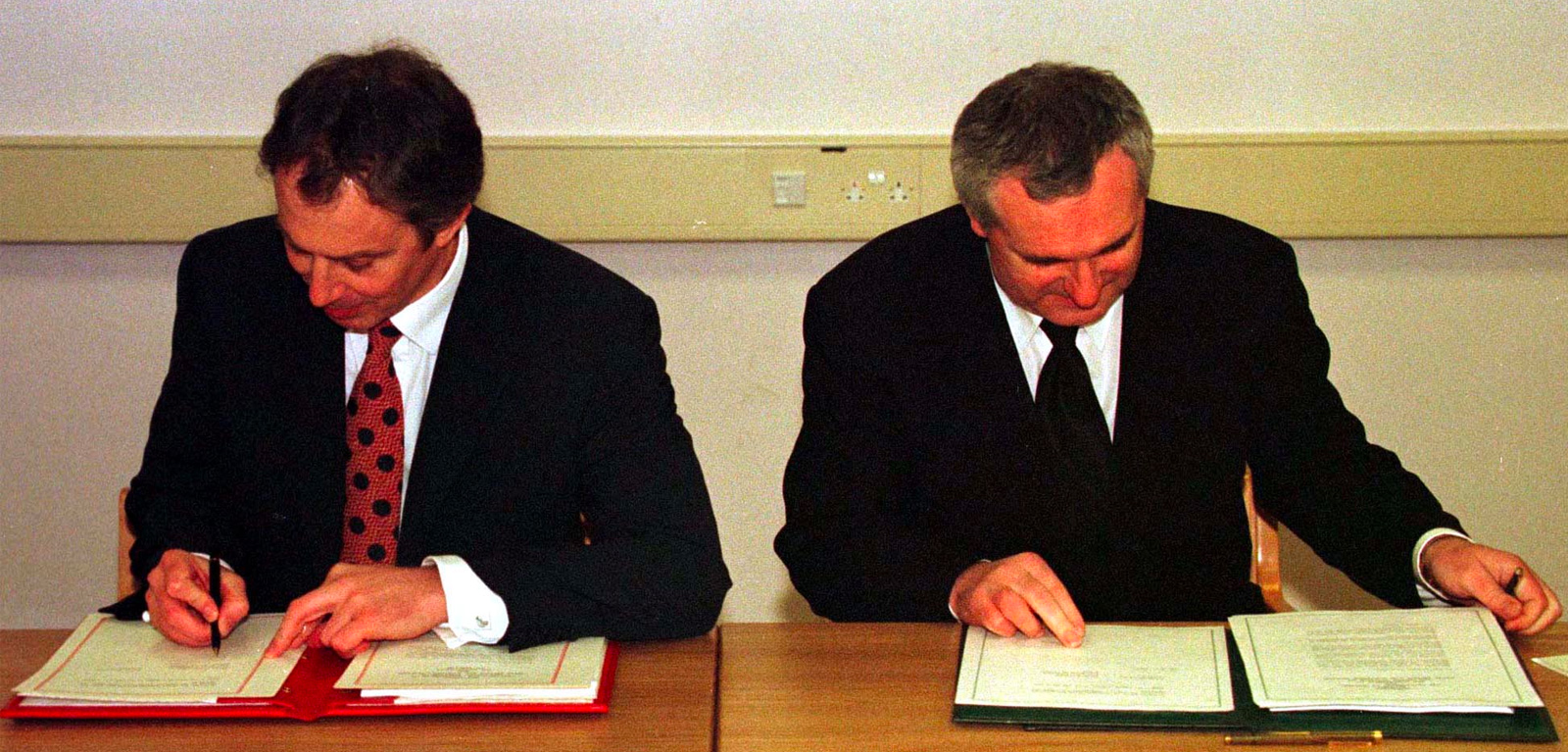 The event, 'Building Peace: 20 years on from the Belfast/Good Friday Agreement', which is organised by the Senator George J. Mitchell Institute for Global Peace, Security and Justice at Queen's University, is the only one of its kind to gather together so many of the key influencers on the Good Friday Agreement to marks its 20 year anniversary.
Mr Blair will join President Bill Clinton and Chair of the talks and former US Special Envoy for Northern Ireland, Senator George J. Mitchell, as well as Jonathan Powell, Bertie Ahern, Gerry Adams, Lord David Trimble, Professor Monica McWilliams, Dr Seamus Mallon, Lord John Alderdice, and Peter Robinson as well as a number of community leaders and academics.
Queen's University's Pro-Vice-Chancellor for Internationalisation and Engagement, Professor Richard English, said: "The event at Queen's which is gathering together all the key influencers from the Belfast / Good Friday Agreement period promises to not only reflect upon the achievements of twenty years ago, but to look at how far we have come and indeed how far we have to travel. To have Tony Blair, who was such a key figure in the process, joining us for these discussions at Queen's is hugely significant."
For more information on the event visit: www.qub.ac.uk/buildingpeace
Media
Media inquiries to Claire Kelly, Queen's University Communications Manager on c.m.kelly@qub.ac.uk or 02890975391