Belfast wins bid to host Europe's largest conference on archaeology
Belfast follows Barcelona, Lisbon and Istanbul to host 2,500 delegates in 2022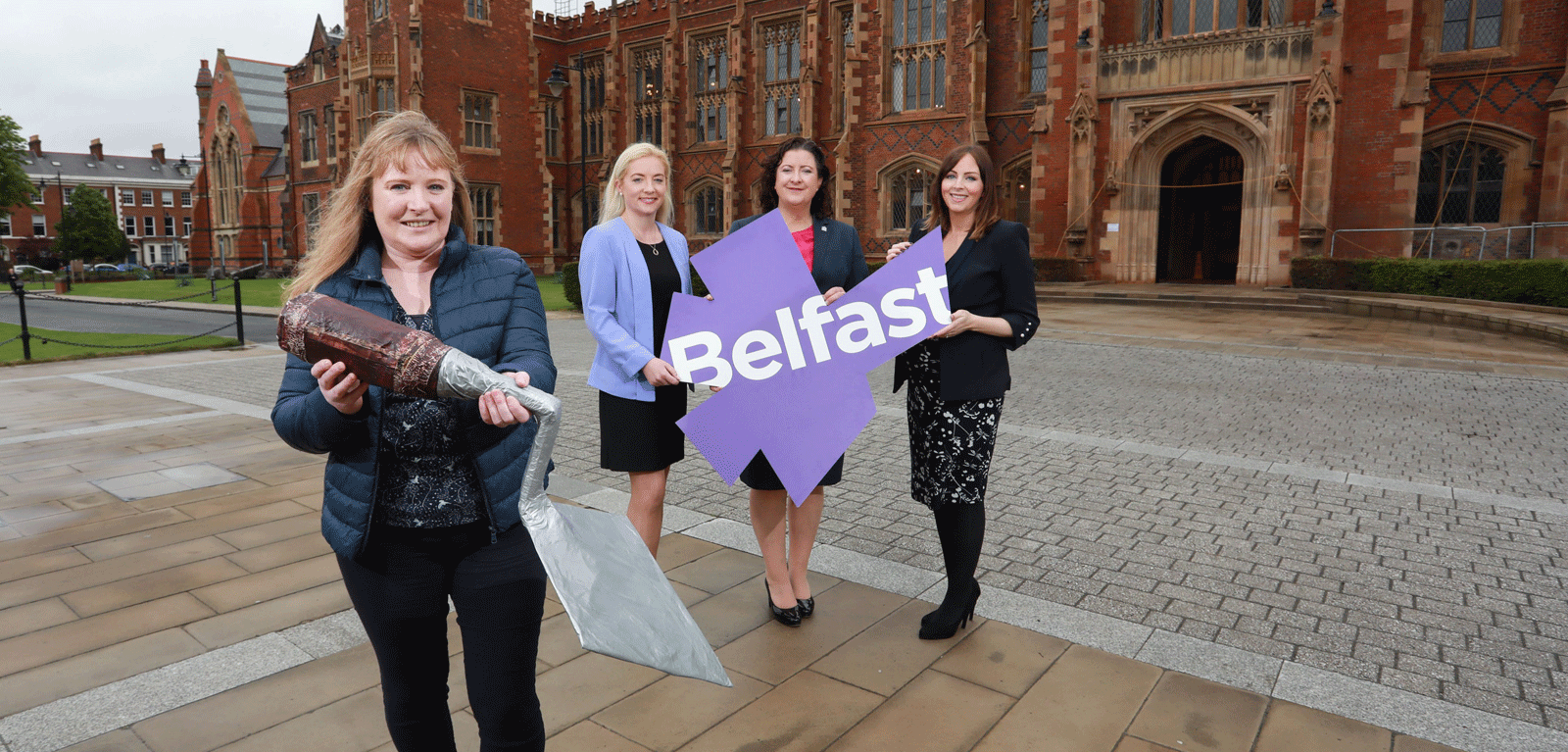 Belfast has been chosen to host Europe's largest annual gathering of archaeologists, joining Barcelona, Istanbul and Lisbon in a strong international line-up of cities to bring up to 2,500 delegates together in one place.
The European Association of Archaeology (EAA) will reach the city in August 2022 for this major week-long event, boosting the travel, hospitality and conference economy by £3.8 million.
ICC Belfast will host the main four-day conference event, supported by other venues across the city including Queen's University Belfast, before delegates enjoy three further full days of field trips exploring historical sites throughout the island.
Queen's University Belfast, Visit Belfast and ICC Belfast, with funding support from Tourism Northern Ireland and Belfast City Council, secured the prestigious conference for the city.
Based in Prague, where it was founded in 1994, the EAA has 2,500 members from over 50 countries of all continents, making it the second largest archaeological association in the world. This year's conference takes place in Bern, Switzerland, followed by Budapest in Hungary in 2020 and Kiel, Germany, in 2021.
Through its Belfast and Northern Ireland Ambassador Programme, Visit Belfast worked with Professor Eileen Murphy, Head of Archaeology and Palaeoecology, School of Natural and Built Environment at Queen's, to bid for the conference.
Professor Murphy welcomed the announcement, saying: "We are delighted to be welcoming archaeologists from across Europe to our wonderful city and we very much look forward to introducing them to our rich archaeological heritage. The conference organisation team has partners from archaeological and heritage organisations across the island and there is huge excitement in our sector that it is coming to Belfast.

"Archaeology and Palaeoecology at Queen's University is regularly in the Top 100 in the QS World Rankings and the conference will give us an opportunity to showcase our leading research to colleagues from throughout Europe. This will be the greatest concentration of archaeologists the city will have ever experienced, and we are in no doubt they will have a fantastic time savouring the friendly, vibrant atmosphere of Belfast".

Rachael McGuickin, Director of Business Development at Visit Belfast, said: "We are delighted to work with partners Belfast City Council and Tourism Northern Ireland, Queen's and ICC Belfast to secure this major international conference for Belfast and Northern Ireland.

"The EAA Conference will bring an estimated £3.8m to the local economy, contributing to the important role conferences and events play in developing and sustaining Belfast and Northern Ireland's tourism economy by providing mid-week and year-round business that benefits event venues, hotels, restaurants, transport providers and attractions.

"This was a real Team Belfast effort – the city's bid was a combination of the world-class research undertaken at Queen's University's School of Natural and Built Environment, as well as investment in Belfast's hotels, venues and tourism product which has increased the destination's appeal internationally and allows us to compete at the highest level."
Much of the conference will take place in ICC Belfast, which, following a £29.5m extension funded by Belfast City Council, Tourism NI and the European Regional Development Fund, has been a key catalyst in Belfast's development and growing success as a conference destination.
EAA President, Felipe Criado-Boado, said he was looking forward to Belfast hosting its annual event. He said: "EAA is a project that promotes inclusive, collective discourse, communication and professional networking in archaeology and continues to build a strong unified voice for archaeological heritage and research in our culturally and politically diverse Europe, and we are delighted to head to Belfast in 2022 for our annual conference.

"Belfast is a modern city that looks to the future with confidence, as we do in the EAA. By coming to Belfast, we wish to acknowledge the support of our large number of members from the UK and Ireland and endorse their support of the EAA in the past 25 years."
This latest conference win comes on the back of a record year for business tourism performance at Visit Belfast.
In 2018-19, Visit Belfast worked with its partners to secure 112 new conference wins for Belfast bringing in over 38,000 delegates and 116,000 hotel bed nights, generating an economic return of around £52 million for the city in future years.
Belfast is also increasing its credentials as an international meetings destination, having climbed 50 places in the prestigious ICCA World Rankings which have just been released for the 2018 calendar year.
Belfast now ranks 115th in the world for international association conferences and meetings ahead of established international destinations such as the Hague, Abu Dhabi and Dusseldorf.
The conference is supported by the Belfast and Northern Ireland Conference Support Scheme which is jointly funded by Tourism Northern Ireland and Belfast City Council.
Media
Media inquiries to Jemma Greenlees at Queen's University Communications Office T; +44 (0)28 9097 3087 E; j.greenlees@qub.ac.uk.