Falklander Hannah celebrates huge educational success at Queen's graduation
Hannah McPhee is the first female from the Falklands to graduate from the School of Medicine, Dentistry and Biomedical Sciences at Queen's University Belfast.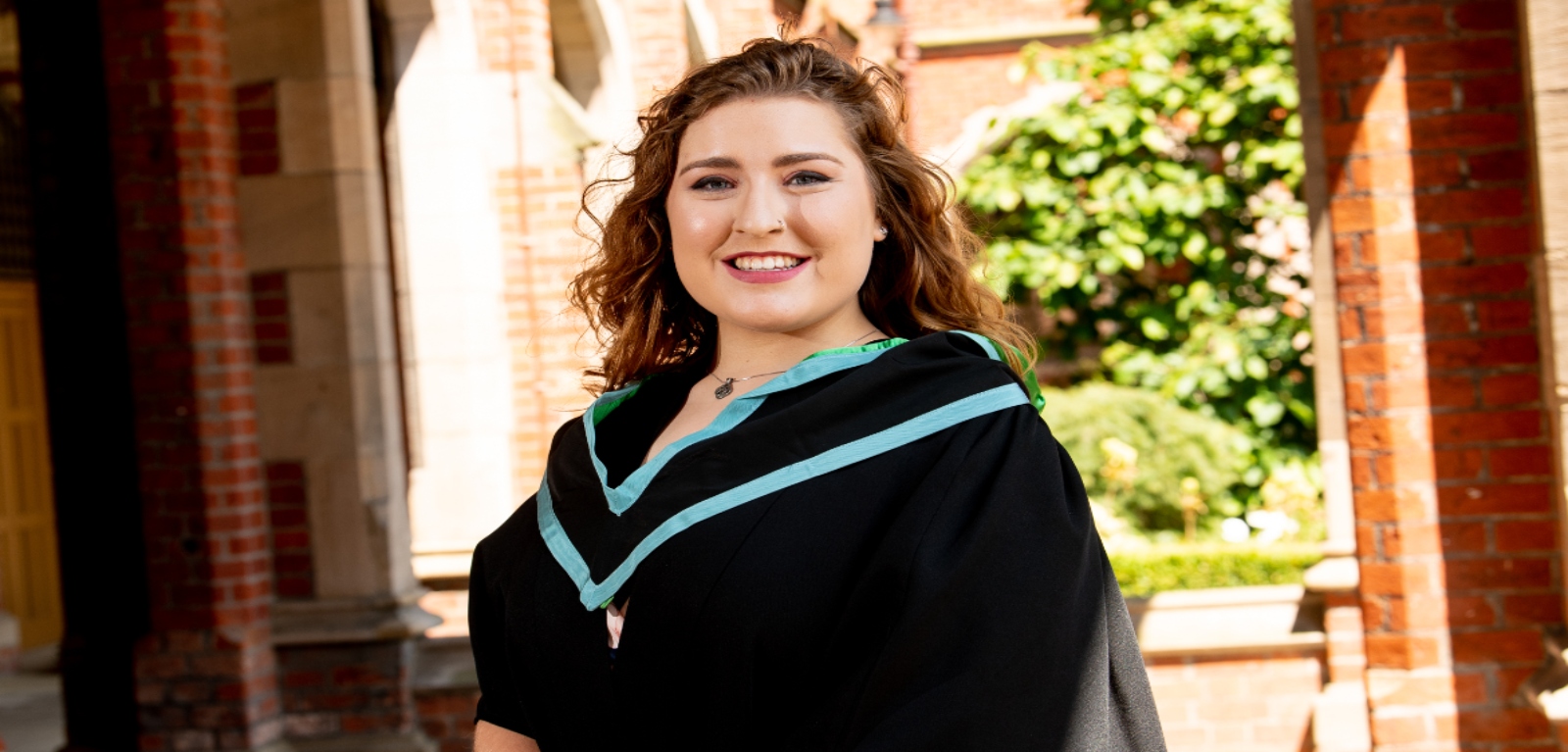 Hannah left her home in the Falklands, 8,000 miles away, when she was 16 to pursue her education. Educational opportunities are limited on the small island which only houses approximately 3,000 residents.
Following her A levels, Hannah was delighted to be accepted to Queen's where she is graduating with a First Class Honours in Biomedical Science.
Hannah said: "I am delighted to be the first person in my family to graduate from university. Although it has been tough at times being so far away from home, I've really enjoyed my time at Queen's and the friends I've made here have helped me when I've felt homesick."
Hannah is looking forward to continuing her education at Queen's in September when she will embark on a degree in medicine.
She commented: "I can't wait to continue my studies to become a doctor. It's exciting to know that I could soon return to the Falklands as the third female doctor from the island."