First TEDxQueensUniversityBelfast event to take place later this month
Queen's University Belfast is to host an independently organised TEDx event later this month. PwC is the event corporate partner.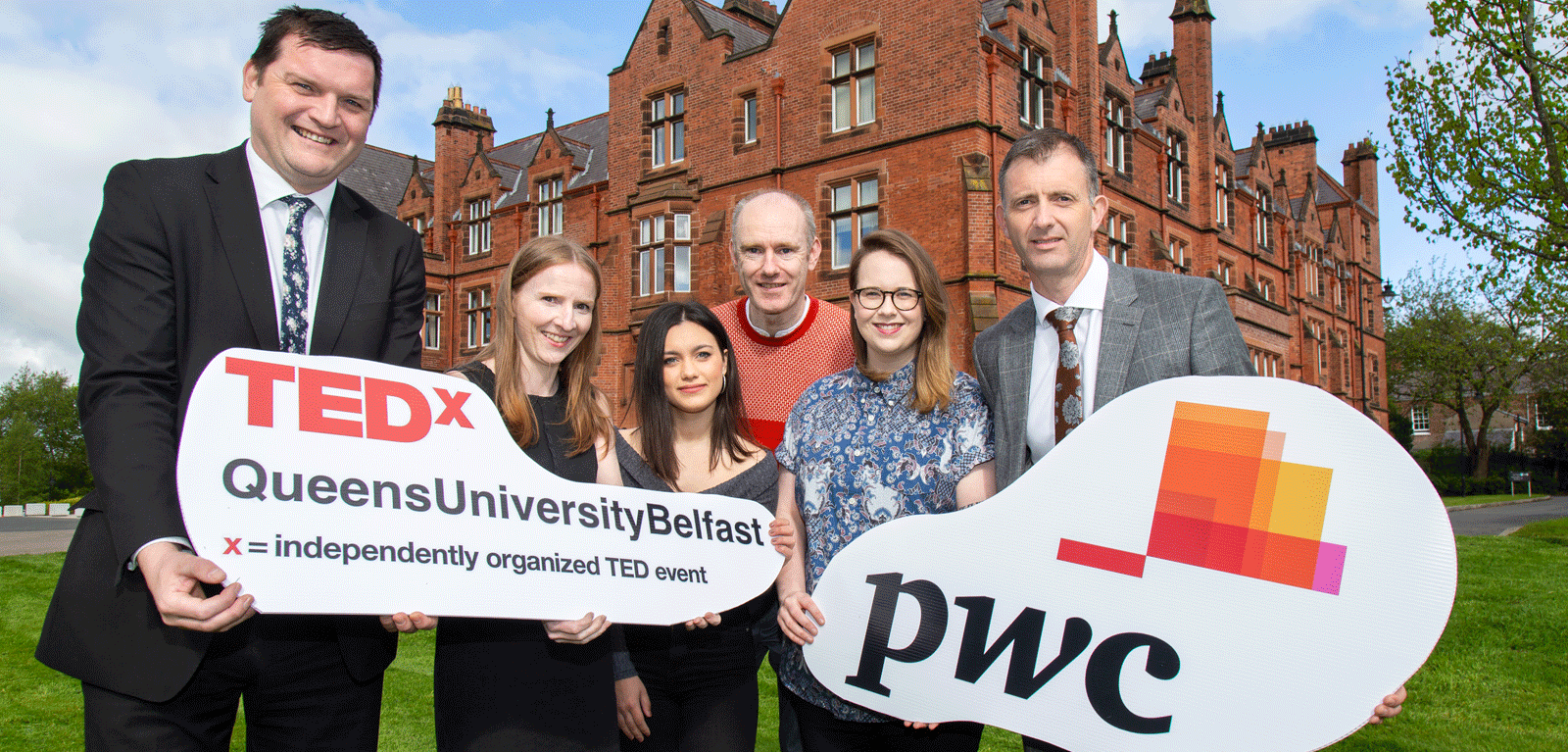 TED is an organisation that aims to bring together bright minds to give talks that are idea-focused, and on a wide range of subjects, to foster learning, inspiration and wonder – and provoke conversations that matter.
TEDx events are independently organised events licensed by TED that share ideas in communities around the world.
TEDxQueensUniversityBelfast is coming to Riddel Hall, Queen's University Belfast on Thursday 23 May 2019.
The theme of the event is 'Outside In,' as Queen's is encouraging the public to come into the University for the event to hear more about their 'ideas worth spreading.'
Tickets will be open to the public, and will go live on Thursday 9 May.
Speakers will include:
Talented members of the Queen's student body
Notable alumni, including Emer Maguire
Leading cyber security expert, Professor Máire O'Neill- a UK Female Inventor of the Year; youngest Irish Academy fellow; and youngest-ever engineering professor at Queen's
Dr Jackie Redpath MBE, CEO of the Greater Shankill Partnership
Professor Ian Greer, President and Vice-Chancellor of Queen's University Belfast, said: "Queen's University is a hub for innovative and inspired ideas. This important event provides a platform for our students; staff; alumni; and partners to share their ideas and speak about topics that matter to them, and that are relevant to society today.
"I am also delighted that PwC will be Corporate Partners of the event."
Ian McConnell, Partner responsible for Operate, PwC's operational delivery arm, said: "At PwC we aim to build trust in society and solve important problems. Sponsoring TEDx at Queen's gives us an opportunity to do just that.
"Innovation, open dialogue and ideas worth spreading are important to us and they are what TED is all about, making this an ideal partnership."
Media
Media inquiries to Jemma Greenlees at Queen's University Communications Office T; +44 (0)28 9097 3087 E; j.greenlees@qub.ac.uk.