Former CEO of Catalyst Inc and Partner at Kernel Capital honoured by Queen's University
Dr Norman Apsley, former Chief Executive of Catalyst Inc. and Jayne Brady, MBE partner at venture capital firm Kernel Capital, will today (Thursday 27 June) be honoured by Queen's University Belfast.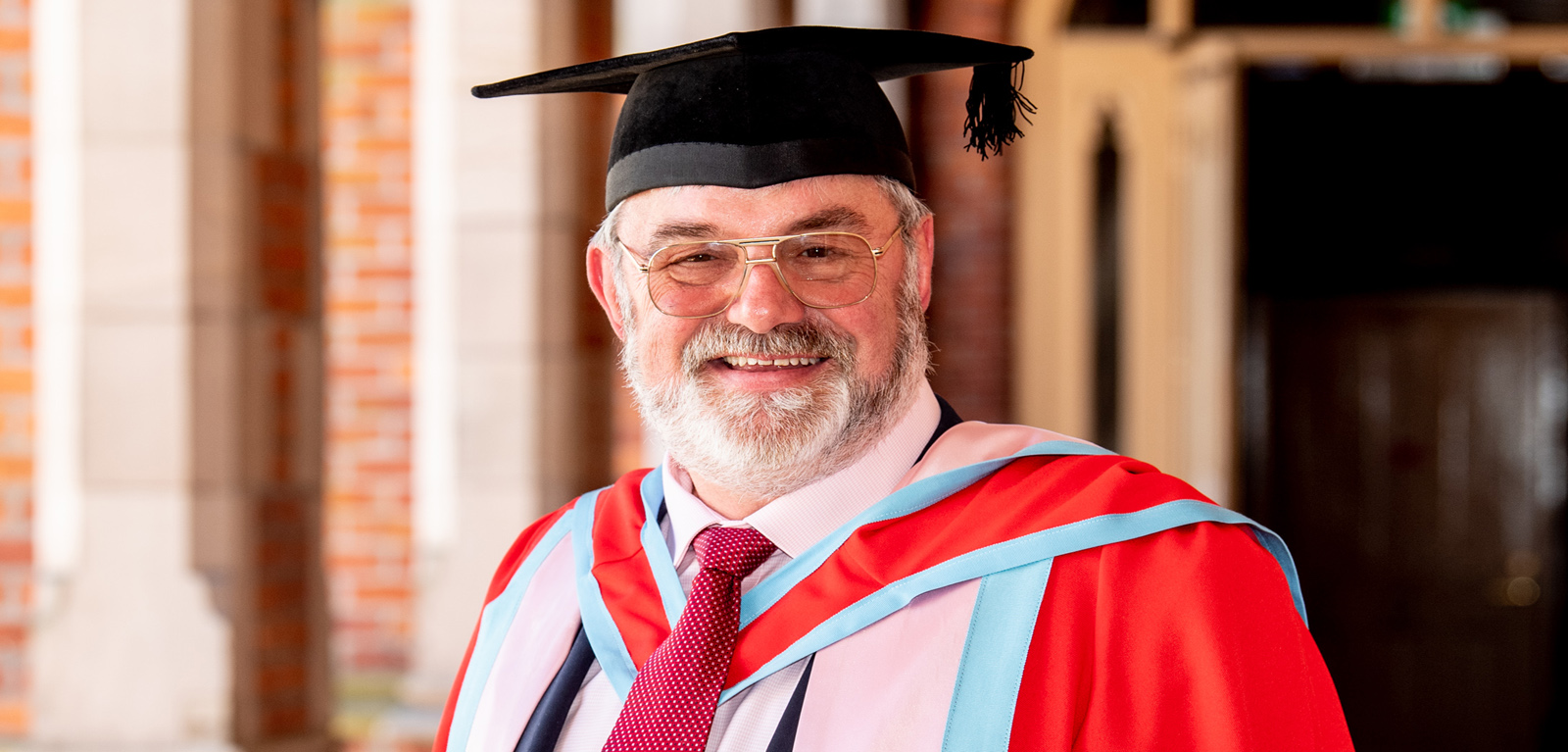 Dr Apsley will receive a Doctor of Science (DSc Econ) for Services to business and Commerce.
As the CEO of Catalyst he helped shape the company into one of the most successful businesses in Northern Ireland, which today accommodates 200 knowledge-based companies, employs 3,000 people and generates £115 million in salaries for the local economy.
Also former Deputy Chair of Matrix, the Northern Ireland Science Industry Panel, Dr Apsley was elected a Fellow of the Royal Academy of Engineering in 2011 and the Irish Academy of Engineering in 2012. He was appointed an Honorary Professor at the University of Essex in 1989, and is a visiting Professor at Ulster University.
In 2012, he was awarded an OBE for research and enterprise.
Speaking ahead of receiving his honorary degree, Dr Apsley said: "I am delighted and honoured to receive this honorary degree from Queen's. I would wish publicly to acknowledge the university's important role in the success of Catalyst; long may their active partnership continue.
"There has never been a time of greater need for society to have available the learning and knowledge from our great universities and I am happy to continue to do anything I can to help."
Also being honoured is Jayne Brady, who is receiving a Doctor of Sciences (DSc) Economics for Services to business and commerce.
Jayne is a Partner in Venture Capital firm, Kernel Capital, with over 25 years of knowledge and experience in the ICT Industry, within both blue chip companies and start-ups.
She is the former NI Chairperson of the IET and has held roles within organisations focused on economic and social development including Young Enterprise NI, NSPCC and the UK Research Institute in Secure Hardware and Embedded Systems. She is also a Fellow of the Institute of Engineering and Technology.
A Queen's graduate and STEM advocate, Brady is currently an ambassador for the Grit and Grace Leadership program at Queen's.
She was awarded an MBE in 2018 for services to the Northern Ireland Economy.
Offering advice to her fellow graduates Brady said: "I have both personally and professionally witnessed Queen's University Belfast's steadfast commitment to excellence in teaching and research which has been at the heart of Northern Ireland's rapid economic growth.
"As a graduate I am particularly humbled to receive this award from my peers and to those fellow graduates who are sitting where I was 24 years ago I encourage you to build on the world class foundation provided to you through your time here. The personal competencies that got you here – passion, commitment, tenacity, open minds to learn – will be important throughout your lives. Nurture them."
Dr Norman Apsley and Jayne Brady are among fourteen individuals who will receive honorary degrees this summer at Queen's University Belfast. Other individuals to be awarded include internationally renowned researchers as well as leaders in business and commerce.
Queen's University Belfast awards honorary degrees to individuals who have achieved high distinction or given significant service in one or more fields of public or professional life, and who serve as ambassadors for the University and Northern Ireland around the world.