Graduation success for mum Meghan
Meghan-Louise Meban is graduating today (Thursday 12 December) with a First-Class Honours degree in Microbiology with Professional Studies from the School of Biological Sciences at Queen's University.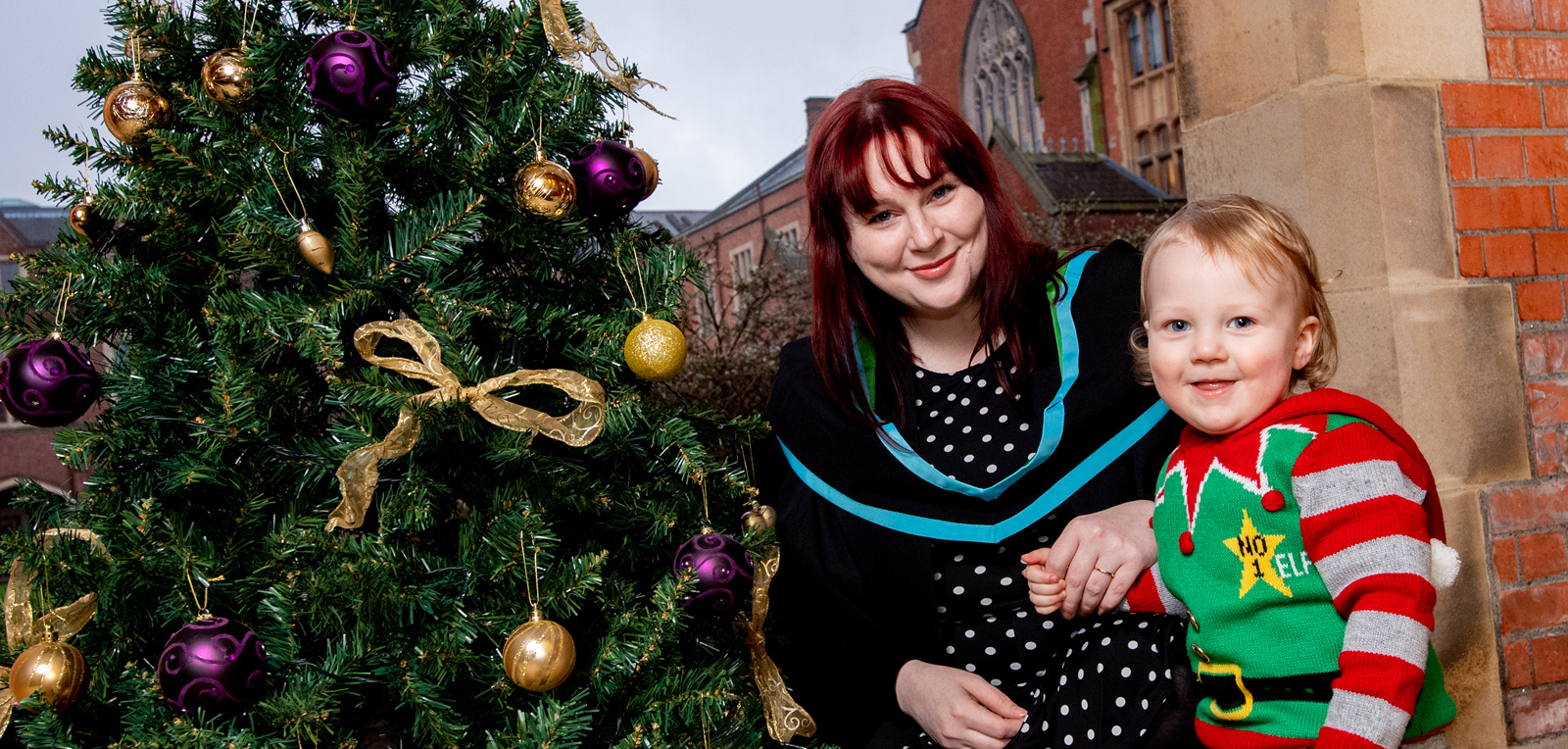 Meghan (35), a mature student, is married to husband Jonny and has two children Sophia (16) and Archer (1). Baby Archer was born during her studies and Meghan is grateful for support she received from Queen's whilst balancing motherhood and her degree. She said: "I always felt supported throughout my studies at Queen's; as a woman in STEM; as a mature student; and as a mother.
"I was pregnant with our son during my professional studies year and he was only five months old when I commenced my final year. The School of Biological Sciences were fantastic and organised a room for me to pump in so I could continue to breastfeed."
During her time at Queen's, Meghan was also the recipient of a prestigious award from The Royal Society of Biology which acknowledged her outstanding achievement for her Honours Project.
Speaking ahead of her graduation, Meghan added: "Queen's has been a massive part of my life since I enrolled in 2016. I got married at the end of October in my second year and sat a class test in the week leading up to the wedding. I also completed an assignment with very patchy internet on our honeymoon!
"I am so proud to be graduating from one of the most prestigious universities in the world."
Meghan is currently studying for her Master's in Public Health and in the future is hoping to pursue a doctorate degree in the field of biological sciences.
Media
For media enquiries, please contact the Communications Office, 028 9097 3091 comms.office@qub.ac.uk