Ground-breaking research shines light on the role of social workers during The Troubles
The findings of pioneering research exploring social workers' role supporting vulnerable children and adults during the Northern Ireland conflict will be launched today (Thursday 7 February) in the Ulster Museum, Belfast.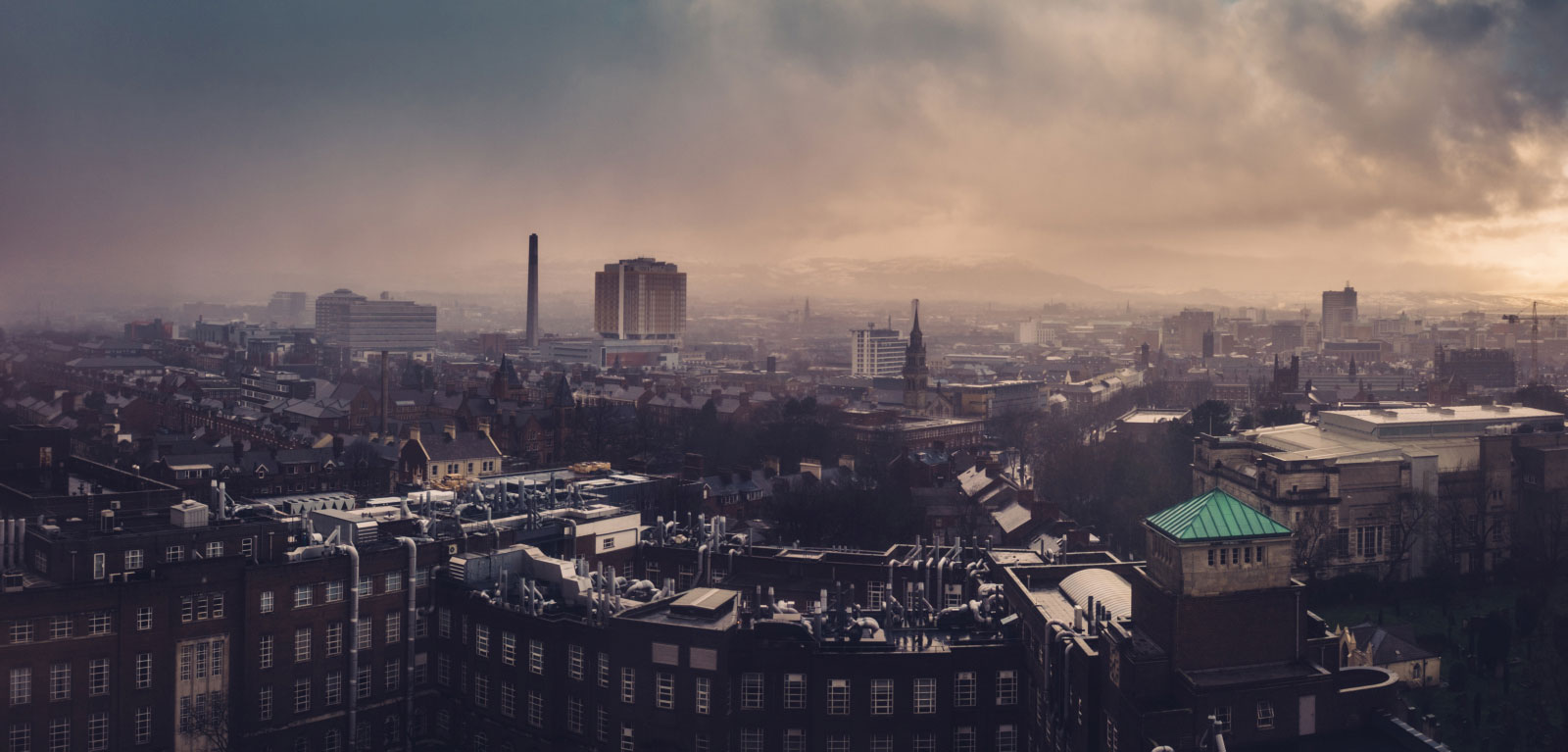 The culmination of a two-year study conducted by an international team of academics from Queen's University, University College Dublin and New York University entitled Voices of Social Work Through The Troubles, gives a platform to social workers as they recount putting their safety on the line—working behind barricades and amidst bomb-scares—to protect people at risk of abuse and neglect.
Speaking about the significance of the findings, lead researcher, Dr Joe Duffy, from the School of Social Sciences, Education and Social Work at Queen's University Belfast said: "This is an incredibly important piece of research, until now there hasn't been a focus on how Social Workers in Northern Ireland coped with the challenges of working through The Troubles. Today's report reveals the key role social work staff played in supporting each other in the aftermath of violence and civil unrest. For many, it was this support that enabled them to work tirelessly to meet the needs of their clients."

Dr Duffy concluded by saying: "The report is a first step in creating a comprehensive record of the remarkable contribution social workers made during such adverse times. It clearly highlights the need for the creation of an oral history archive to catalogue the wider contribution of our profession during the conflict."
Speaking ahead of the launch, Carolyn Ewart, National Director of the British Association of Social Workers Northern Ireland, said: "Voices of Social Work Through The Troubles is a vitally important document. It records, for the first time, the remarkable experiences of social workers during a period of intense conflict, when it often felt as if the fabric of society was tearing apart.
"The research highlights social workers routinely operated in situations marked by mistrust, sectarian hatred, and violence, and focuses on the profession's previously unrecognised work, including supporting victims and families in the wake of unspeakable atrocities. These extreme situations became standard for the social workers involved, and they displayed courage, resilience and an unwavering commitment to the needs of their service users throughout.
Commenting on the report, social worker Mary Anderson—a contributor to the research—said: "My colleagues and I faced many challenges during The Troubles. However, working in a setting where there was constant military presence and paramilitary threat became normal, and though I took risks to my personal safety, I didn't always realise it at the time.

"Despite the severely testing environment, my focus was on delivering services to those who needed them, regardless of their background or circumstances. By reflecting on this strife-torn period I am pleased lessons have been learned which will inform social workers practising in the many areas of Northern Ireland which continue to endure the terrible influence of paramilitarism. I am pleased that insights will also be shared to support colleagues working in societies marred by conflict across the globe."
The report can be accessed via the following link https://we.tl/t-gxmuiJbK3R.
ENDS...
Dr Joe Duffy
School of Social Science, Education and Social Work
Media
Media enquiries to Zara McBrearty at Queen's Communications Office on +44 (0)28 9097 3259 or email: z.mcbrearty@qub.ac.uk.