New entrepreneurial impact ranking places Queen's University top
Queen's University achieves first-place in a new ranking that identifies the universities most effective at commercialising academic research.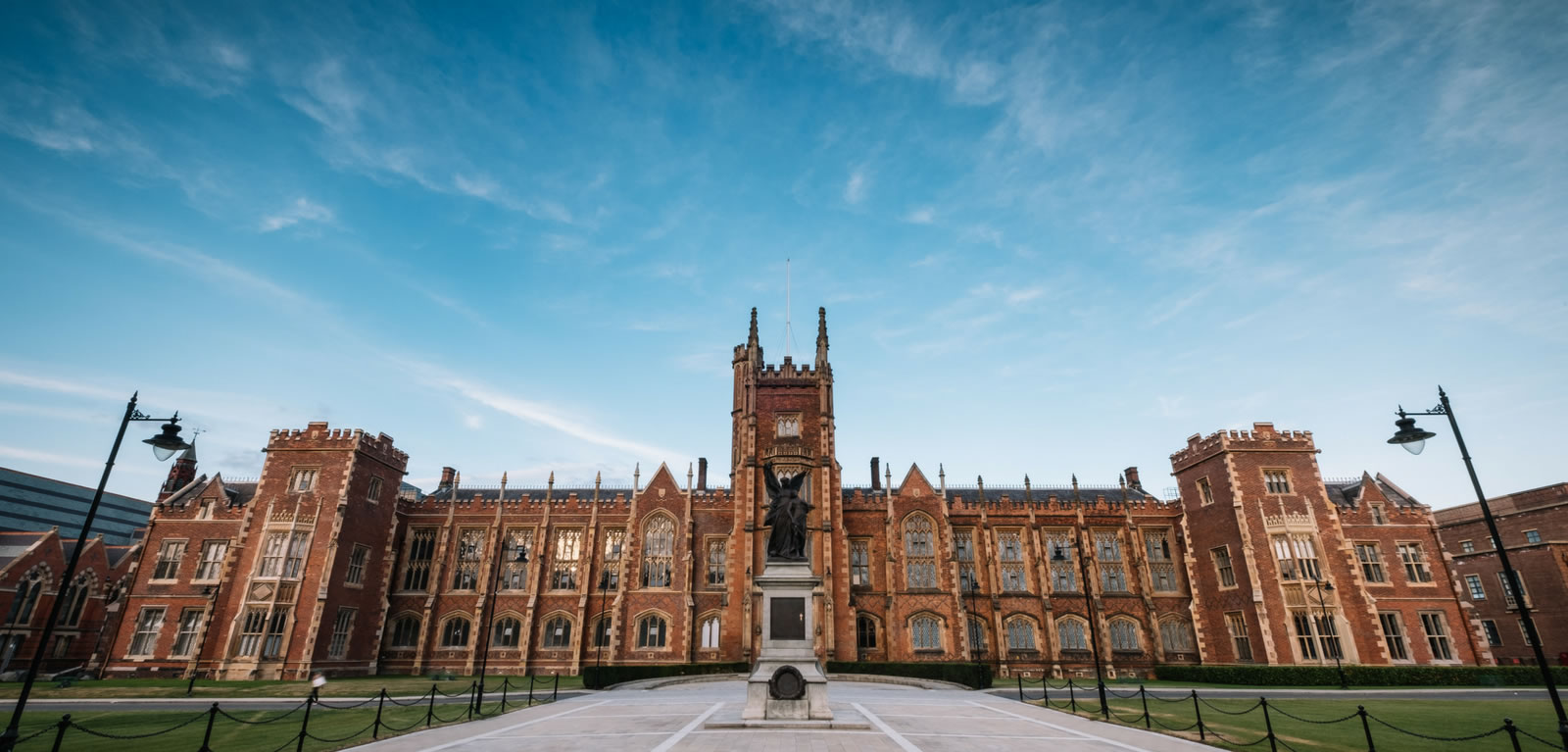 Octopus Ventures, part of Octopus Group and one of the largest venture capitals in Europe, today (Monday 11 November) released a new in-depth study identifying the universities that are leading the way in creating and commercialising their academic research through spinout companies.
Queen's came first in the rankings after it was found to be the most effective in terms of its production of spinout companies, and successful exits, relative to the total funding received. Through QUBIS Ltd, the commercialisation arm of Queen's, the university has had a number of notable successes such as Kainos, Andor Technology, and Fusion Antibodies, all of which have been listed on the London Stock Exchange.
Brian McCaul, CEO at QUBIS Ltd, said: "It is a testament to the world-class research and ambitious companies that have emerged in recent years that Queen's University Belfast, via QUBIS, has achieved first-place in this ranking. With a history of strong support for commercialisation from the University's senior management, which has included early university cash investment, Queen's is helping inspirational founders develop pioneering technology engendered at the university and make their mark in industry on the global stage."
The University of Cambridge and Cardiff University are placed second and third respectively.
The findings are taken from Octopus Ventures' inaugural Entrepreneurial Impact Ranking, produced in partnership with Ideas 2 Impact. The study measured UK universities' effectiveness in terms of their production of intellectual property, creation of spinout companies, and successful exits from such spinout companies, relative to their total funding.
The universities that perform best in the rankings are those which create spinouts with high-value exits, and there is added weighting for universities that produce such exits from a smaller number of spinouts. In quantifying the impact of universities and their spinouts, the ranking intends to create a framework for greater transparency, collaboration and improvement throughout the ecosystem.
Simon King, Partner at Octopus Ventures, commented: "The UK is home to some of the world's leading research universities which have been responsible for a huge number of groundbreaking scientific achievements. We have also seen a series of technology companies emerge from these institutions to establish themselves on the global stage, but the opportunity is much greater, and we believe the UK has the potential to produce many more of these pioneering businesses.
"The truth is that building successful companies from academic research is hard. We see this particularly in the field of deep tech, operating in areas such quantum computing and robotics, where the path to successful commercialisation can be much longer. Yet by identifying examples of best practice and areas for improvement, this research offers a clear framework for the future success and ultimately for the UK to become a global leader in academic entrepreneurialism."
Alisdair Jones, Founder of Ideas 2 Impact, added: "Having interviewed around 1,000 university leaders over the course of the past decade, I can count on one hand those which didn't identify academic entrepreneurialism as an area their institution could improve upon. The UK's research excellence is without question, but the Entrepreneurial Impact Ranking allows us to better understand what is working, and what could be improved upon from a commercial perspective. As an entire eco-system this gives us an incredible opportunity to collaborate and forge a global leadership role in academic entrepreneurialism. This will be of huge value to the UK's research communities and economy."
For more information, please visit: https://octopusgroup.com/newsroom-news/research-to-riches-report-highlights-untapped-potential-of-uk-universities/
ENDS...
Media
Media enquiries to Zara McBrearty on Tel: (028) 9097 3259 or email z.mcbrearty@qub.ac.uk