Next generation of Chinese pharmaceutical leaders graduate
The China Medical University – The Queen's University of Belfast Joint College (CQC) has celebrated its graduating class of 2019.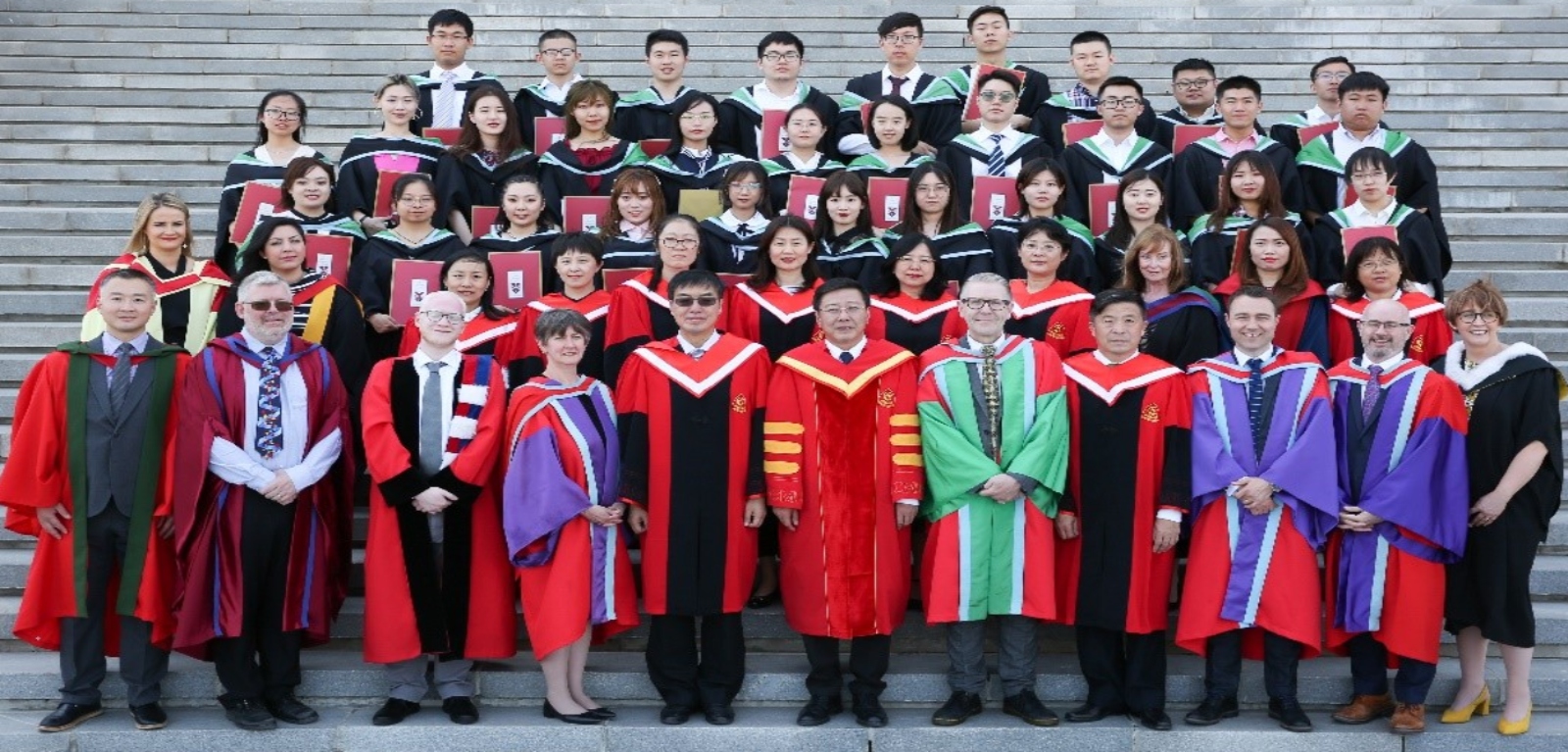 Following the inaugural graduation in 2018, this year the Joint College awarded thirty-four graduates with degrees in Pharmaceutical Sciences or Pharmaceutical Biotechnology at a prestigious ceremony in Shenyang. Some of the new graduates have already secured jobs in the pharmaceutical industry in China while others are set to undertake postgraduate study at Queen's University Belfast and other world-leading institutions.
Established in 2014, the Joint College is a partnership between Queen's University Belfast and China Medical University, one of China's leading medical universities. Queen's University is one of the top 173 universities in the world, with its School of Pharmacy ranked in the world's top 100. Queen's University Belfast is also ranked in the top 160 in the world for graduate prospects and 16th in the world for international outlook.
The Joint College continues to grow both its staff, students and courses.
During their four-year degree courses, which are delivered in English, the students studied the design, evaluation, production and testing of pharmaceutical products and had the opportunity to take part in a number of activities, including industrial visits, a Summer School in Belfast and an exchange programme as part of their final year. CQC provides students with an internationally recognised education, which supports future careers in the growing pharmaceutical and healthcare sector in China.
Vice-Chancellor of Queen's University Belfast, Professor Ian Greer, said:
"I warmly congratulate the new graduates on their achievements. Queen's University has strong academic links with China, which continue to strengthen and develop, including with China Medical University. We are committed to creating and delivering high quality courses which allow excellent global employment prospects for graduates."
President at China Medical University, Professor Deliang Wen said:
"Partnering with Queen's University Belfast allows us to provide our students with new opportunities and experiences. The cooperation has already proved successful, with remarkable achievements attained. We will continue to enhance our cooperation, as well as develop world class talent that contributes greatly to society in terms of building a world class university".
Dean of CQC, Professor Jiang Yao, said:
"The pharmaceutical industry in China has been one of the fastest growing sectors in China over the last two decades and is one of the leading industries in the country. The collaboration between China Medical University and Queen's University Belfast means that CQC combines highest quality education from the United Kingdom and China, producing highly-skilled, future-ready graduates in the field of Pharmaceutical Sciences and Biotechnology."
Donald Hu, Head of Education Partnerships, Cultural and Education Section of the British Embassy, attended the graduation ceremony on 21 June. He said:
"On behalf of the British Council, I offer my sincere congratulations to these graduates. Their hard work has earned them this outstanding qualification from two leading academic institutions. It is encouraging to see this strong partnership between Queen's University Belfast and China Medical University – such collaboration is of significant benefit to students, creating new opportunities to be part of a vibrant, international community. I am very pleased to see that this partnership will continue producing high quality graduates who will play an important role in growing the UK-China relations."
Media
Media enquiries to comms.office@qub.ac.uk or Tel: 028 9097 3091