Opportunity for Queen's University students to study in the US
ENTRY is open for a programme that offers Queen's University Belfast students scholarships to spend a year studying business or business and STEM in the United States.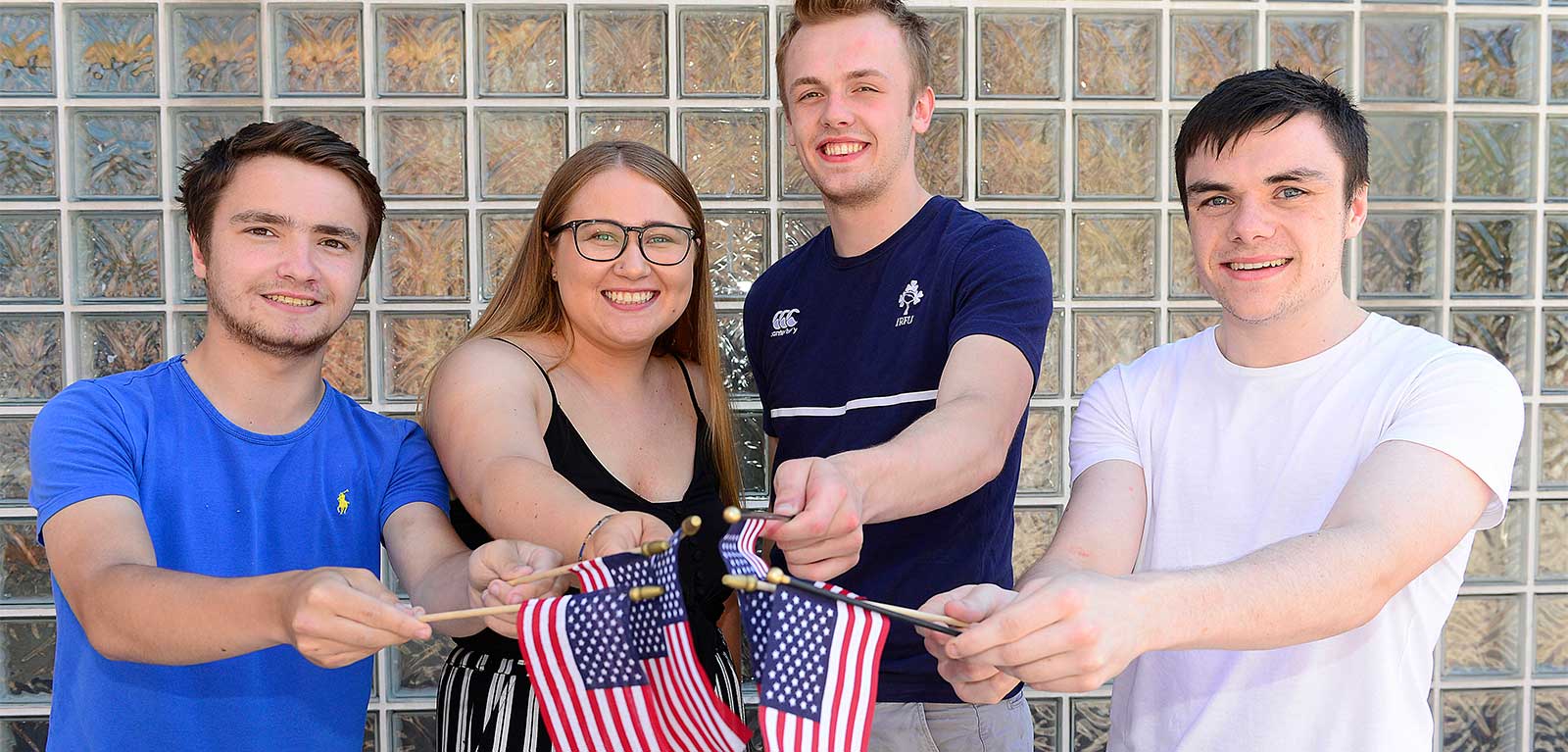 Study USA, formerly known as the Business Education Initiative, is managed by British Council Northern Ireland on behalf of the Department for the Economy, and sees students gain valuable international experience and business knowledge, developing their career prospects when they return to Northern Ireland.
As part of the 2018-19 programme, Kevin Toner, a Computer Science student at Queen's University Belfast was named Student of the Year.
The 22-year-old from Magherafelt spent a year studying business and STEM at Hastings College, Nebraska and now hopes to use the experience to pursue every opportunity that comes his way in his final year.
Speaking at the graduation ceremony at the Belfast Harbour Commissioner's Office, he said: "During my time on Study USA I tried to say 'Yes' to everything - stepping outside my comfort zone and maximising every opportunity that came my way.
"Taking up business has made me a high achiever in a new subject area, and I was able to combine this with sport, leisure and charity activities. I have shown adaptability and resilience as well as building team-working, presenting and communication skills, all in a new environment.
"My year in the US has transformed me into a confident, resilient individual who views the world as a small place full of wonderful diversity and opportunities and I would encourage others to pursue Study USA."
Jonathan Stewart, Director, British Council Northern Ireland said: "Year on year we find that those who take part in the programme not only enhance their employability skills but also develop intercultural skills, which helps them to prepare to work in a global economy.
"Throughout its 25-year history Study USA has enabled students to become great ambassadors for Northern Ireland and helped strengthen cultural, economic and educational links and connections between the two countries and I would encourage those from a range of subjects to apply as you never know where this opportunity may lead."
Since its formation in 1994, the initiative has sent over 2000 students from Northern Ireland to all four corners of the United States where they have successfully completed a year studying business at one of 140 institutions.
Successful applicants will receive a scholarship funding package worth approximately £35,000.
Queen's University Belfast students interested in applying for the 2020-21 programme can find the full eligibility criteria and apply online now at http://nireland.britishcouncil.org .
The deadline for applications is Monday, November 11 2019.
Media
For media enquiries please contact Queen's Communications Office on +44 (0)28 9097 3091 or email comms.office@qub.ac.uk