Queen's University welcomes Secretary of State for Health and Social Care
Secretary of State for Health, Matt Hancock MP, has met with academics from Queen's University Belfast and representatives from the food industry in Northern Ireland.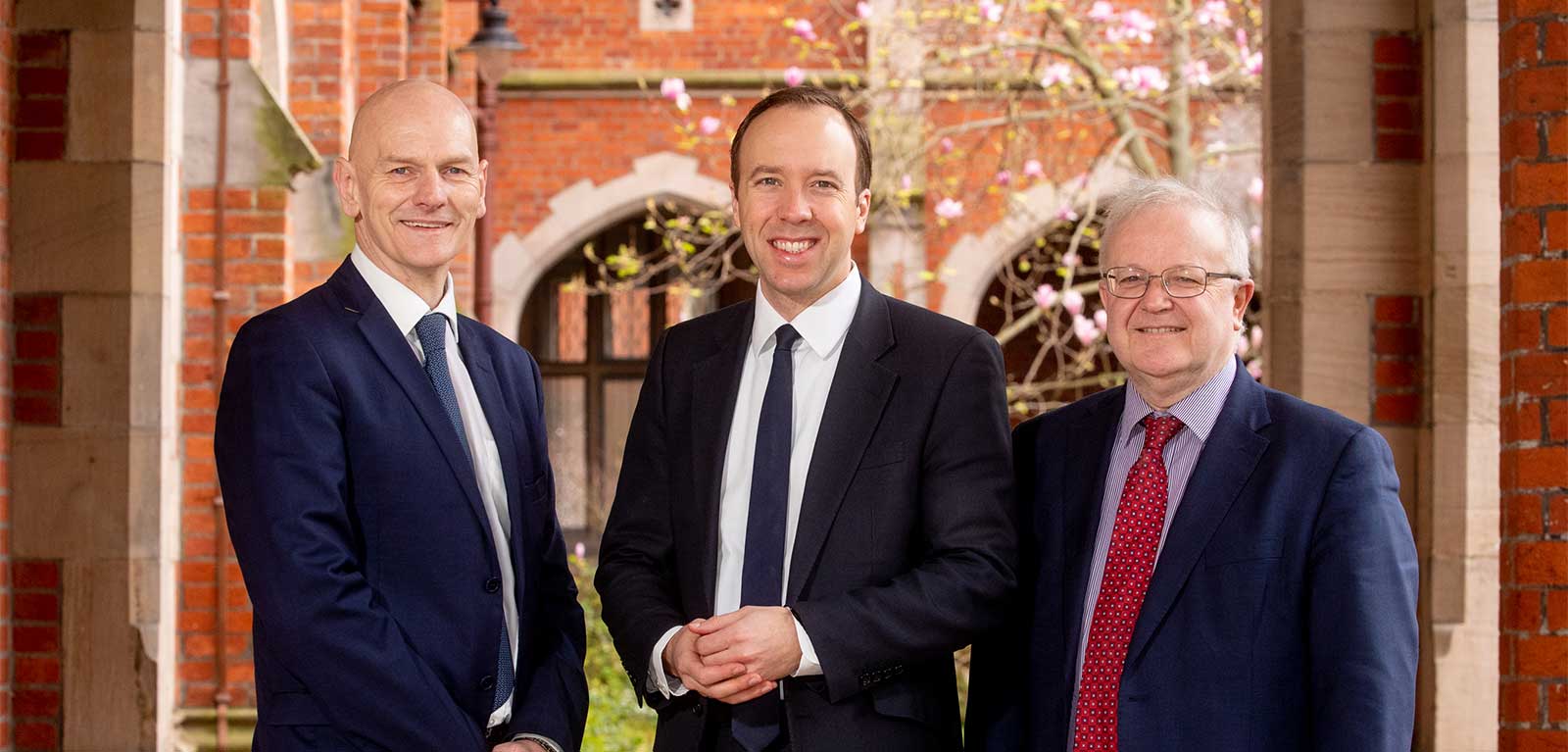 During the meeting at Queen's University on 22 March, the Secretary of State was informed about the research and innovation agenda at Queen's University on supporting the delivery of a national food system for all citizens. He was advised that this will lead to substantially improved health and environmental sustainability, while significantly advancing the competitiveness of indigenous industries in international markets. He also met and talked with several leading NI businesses who are agenda setting in terms of delivering safer, healthier food into the UK marketplace.
The Secretary of State also had the opportunity to discuss digital health care and the great opportunities presented by integrated health and social care data with Professor Stuart Elborn, Faculty Pro Vice-Chancellor for the Faculty of Medicine, Health and Life Sciences.
Professor Chris Elliott from Queen's University Belfast commented: "The discussions with the Secretary of State for Health were excellent. His vision for improving the health of the entire nation is both inspirational and highly challenging. We believe our current and future research agenda will support this vision. We very much look forward to working closely with government and industry to help deliver a healthier nation and drive our economy forward."
Featured Expert
Media
Media enquiries to Queen's Communications Office at tel: +44 (0)28 9097 3091 or email: comms.office@qub.ac.uk