Queen's honours leading academic from China and Chief Designer at Rolls-Royce
Professor Zhenhua Tang, Associate Professor at Shenzhen University (SZU) in China; and Frank Kirkland, Chief Designer-Civil Aerospace for Rolls-Royce will today (Wednesday 3 July) be awarded Honorary Doctorates by Queen's University Belfast.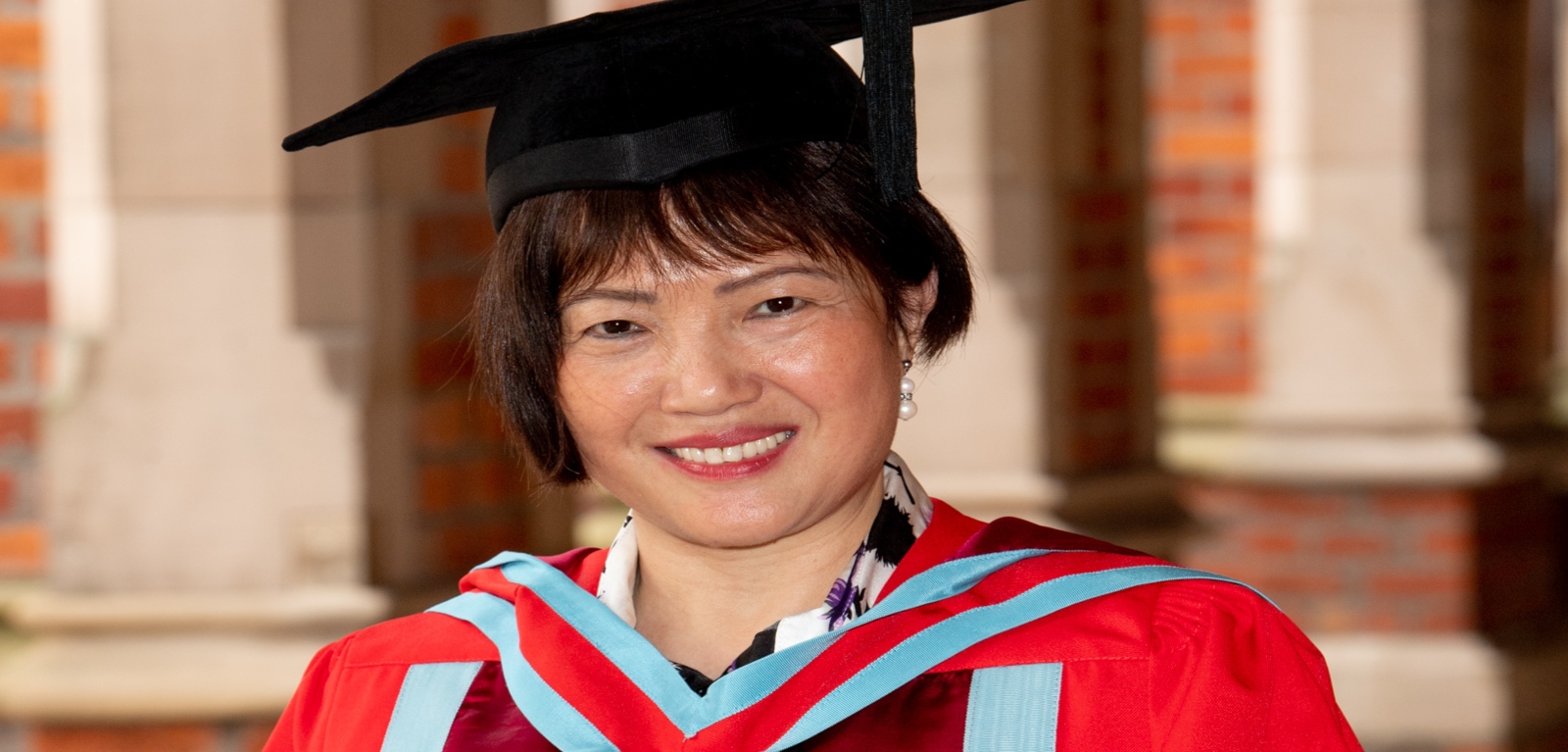 Professor Zhenhua Tang will receive a Doctor of Social Science (DSSc) for distinction in education.
Professor Tang graduated from the English Department of Guangdong University of Foreign Studies in 1989 and took up a role within the Department of Foreign Languages at SZU.
Her research focuses on the English-Chinese language, including Chinese translations of original works such as 'The Tears of My Soul', 'All Day Energy' and 'Insanely Great'. She has served as a lecturer in English-Chinese translation, English phonetics, and British and American Cultures.
In 2006, she won the First Prize Undergraduate Excellent Classroom Teaching Award at Shenzhen University. Professor Tang has been Dean of the Tourism Department for 12 years and leader of Joint Foundation Programme linking SZU and Queen's University for 21 years.
Professor Tang said: "It is my highest accolade to be awarded with this honorary degree from Queen's University Belfast, an internationally famous institution. Over the last 21 years we have collaborated closely with this university in Joint Foundation Programme. I sincerely expect another 20-year or 40-year partnership between Queen's and Shenzhen University."
Frank Kirkland will be awarded a Doctor of Science (DSc Eng) for Distinction in engineering.
As the lead designer he has a global responsibility for design solutions and has led major engine design projects. In this role Frank has provided technical leadership to the global network of university partnerships, helping to transform Rolls-Royce and their approach to innovation and research with a corresponding impact across the globe in academia. He has also chaired the Rolls-Royce Fellowship of world class internal experts.
Regarded as one of the leading engineers in the world, Frank was recently recognised by the Royal Aeronautical Society receiving its Gold Medal, an honour only gifted to 70 individuals in the 100 year history of aviation.
Frank Kirkland said: "It is wonderful to receive this honorary degree from a prestigious institution such as Queen's University Belfast. Over the last few years we have built a strong relationship with this great University which is conducting world leading research. I look forward to continuing the partnership between Queen's and Rolls-Royce."
President Zhang Gangjun, Professor Zhenhua Tang and Frank Kirkland are among fourteen individuals who will receive honorary degrees this summer at Queen's University Belfast. Other individuals to be awarded include internationally renowned researchers as well as leaders in business and commerce.
Queen's University Belfast awards honorary degrees to individuals who have achieved high distinction or given significant service in one or more fields of public or professional life, and who serve as ambassadors for the University and Northern Ireland around the world.