Queen's students go global with international work placements
Over 30 students from Queen's University are set to take part in international work placements this summer.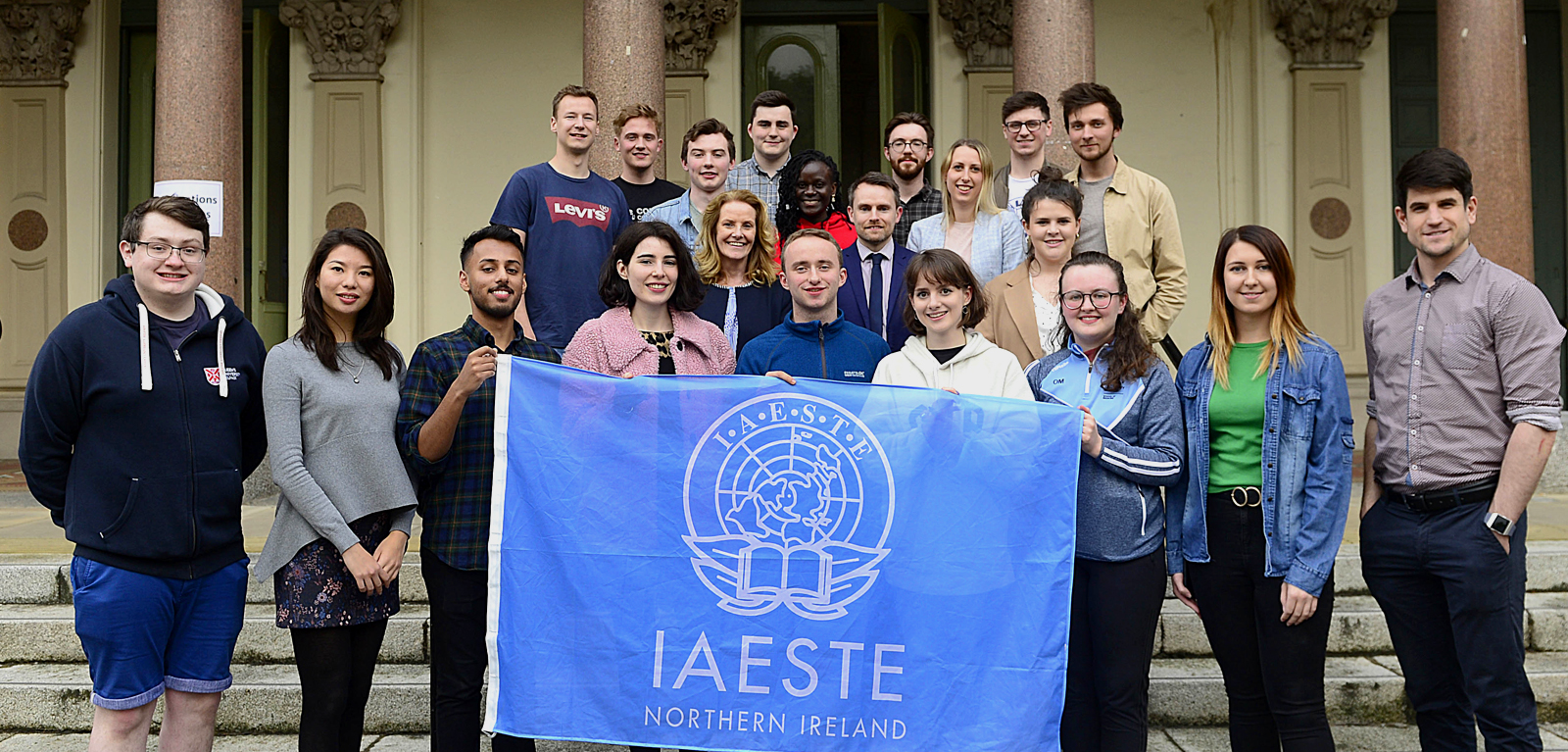 Thirty-two students from Queen's University Belfast will find themselves in countries including Ghana, Brazil and Macedonia working in fields including medicine, engineering and computer science.
They've been selected for the British Council's IAESTE (International Association for the Exchange of Students for Technical Experience) programme, an exchange initiative which sees students from science, engineering, technology or applied arts subjects undertake paid industry placements in one of 80 countries to gain workplace skills that will enhance their future employment prospects when they return to Northern Ireland.
One student taking part in this year's programme is 21-year-old Kyle Carson from Lisburn. He will spend his summer working for the University of Tokyo in the Graduate School of Engineering.
As a Chemical Engineering student at Queen's University Belfast, he's excited to be part of the programme.
He said: "I can't wait to live and work in such a fascinating and exciting city such as Tokyo. It is a chance to build upon the knowledge gained from my degree while experiencing a new culture and meeting people from across the world.
"I will be working in a laboratory researching composite materials, focusing on how to enhance their performance and lower manufacturing costs.
"Next year, I am completing a placement year at Seagate Technology then hopefully coming back for my Masters year at Queen's. I have a keen interest in material science and hope that the experience gained from my IAESTE placement will give me a better insight into the sector and benefit my future development."
While Sam McCalmont, (23), from Cookstown will spend his summer working for car manufacturer, Volvo, in Sweden.
Sam, also an engineering student from Queen's University Belfast, said: "I'm looking forward to the summer as I have never been to the Nordics, and I am excited to explore a country while I work.
"Chemical Engineering is such a global degree, and you will never solely work with one culture. I hope IAESTE will help me to generate new ideas, develop my problem-solving skills and push myself further.
"I am currently finishing my Master's degree, so my goal is to plan my further work career while I am out in Sweden, and hopefully, return to Queen's to complete a PhD."
IAESTE runs in more than 80 member countries, with over 4,000 traineeships exchanged each year, and is managed by British Council Northern Ireland on behalf of the Department for the Economy.
IAESTE works on a reciprocal basis, therefore for every placement offered to local students; international students are welcomed to Northern Ireland. This year, over 30 international students will spend their summer working with firms including civil engineering company, Taylor and Boyd; Co Antrim computer software firm Plotbox; and Smiley Monroe, the conveyor belt manufacturers.
Jonathan Stewart, Director, British Council Northern Ireland, said: "The British Council recognises the economic benefits of developing stronger relationships and links between Northern Ireland and other countries.
"Through mobility programmes such as IAESTE, local employers and universities can benefit from the experience of high calibre international trainees and set the foundations for future partnerships, links and networks. Spending time in Northern Ireland also helps to bring an international dimension to the workplace and open us up to new ideas and ways of working.
"At the same time the international programme provides our local undergraduates with the opportunity to travel and gain valuable technical experience as well as softer inter-cultural skills and awareness of business practices from different countries. This year we have some fantastic placements for our local undergraduates such as working in Volvo in Sweden and for the Wanhua Chemical Group in China.
"I wish this year's entire cohort the best of luck and every success in their future careers."
Applications for IAESTE are ongoing – for more information contact IAESTE Northern Ireland Manager, Mary Mallon – mary.mallon@britishcouncil.org or visit http://www.britishcouncil.org/iaeste/.
The British Council is the UK's leading cultural relations organisation. For more information on current opportunities in Northern Ireland, visit nireland.britishcouncil.org, or follow on Twitter: @BCouncil_NI