Award-winning Queen's student graduates with First Class Honours
Naomi McGregor, aged 23 from Ballymoney, will today graduate with an MEng in Product Design from the School of Mechanical and Aerospace Engineering at Queen's University Belfast.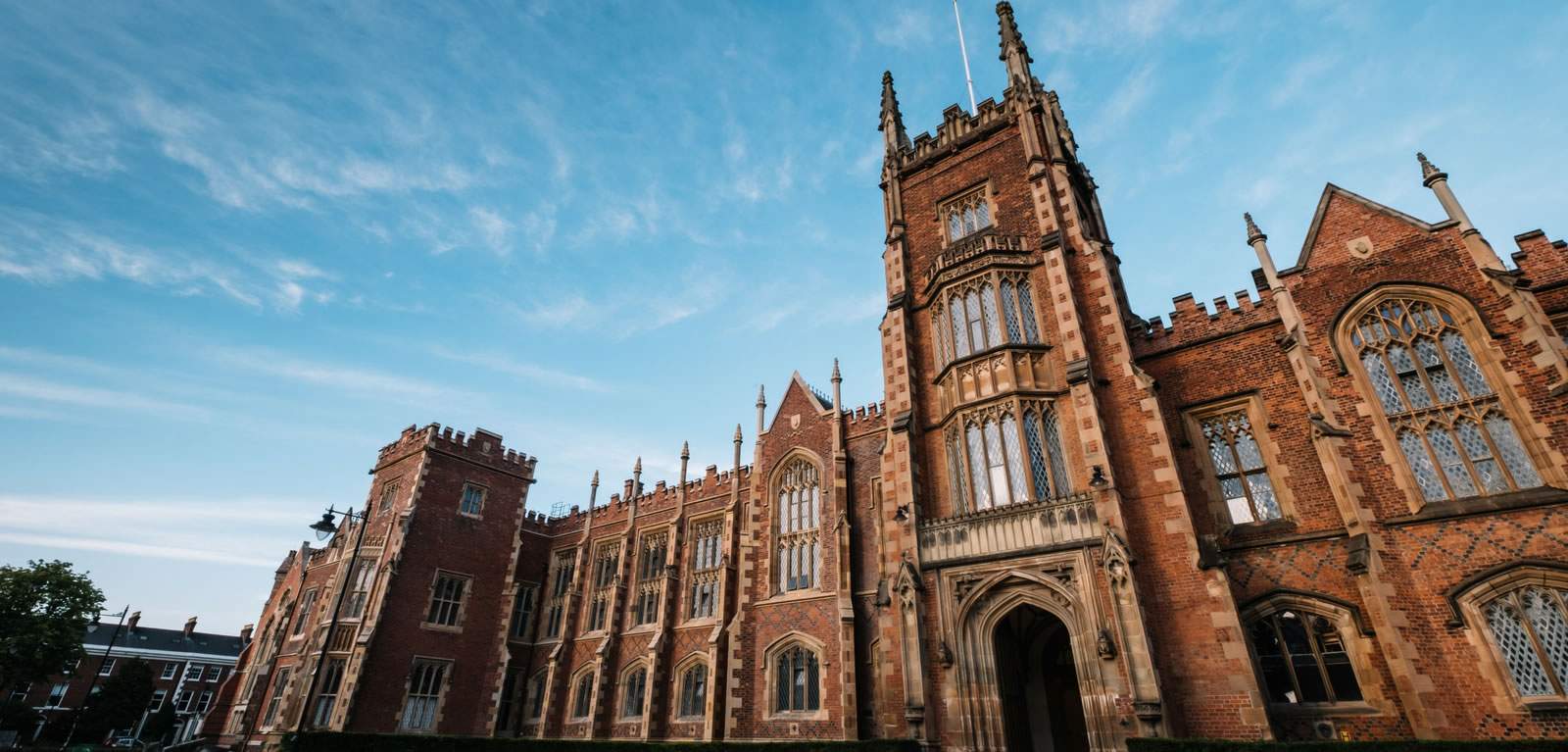 Throughout her studies, Naomi won several awards and competitions due to her hard work, dedication and passion, as well as taking on roles such as course representative, STEM Ambassador (a role she plans to continue) and represented the University at open days and evenings.
Naomi said: "I was one of 10 students selected for the Engineering Leadership Programme within the School and during my placement year at Dale Farm, I developed my leadership skills by qualifying as a Team Leader Green Belt through a Lean Thinking programme. I learned how to manage a team as well as actively contribute to the production process at Dale Farm to increase quality and reduce waste. It was a very exciting time for me as there was only three of us from a team of 20 who qualified to team leader level."
Naomi then went on to receive a Royal Academy of Engineering Leaders scholarship, an award given to 35 engineers across the UK. Naomi received £5,000 and was able to travel to England, Denmark and China to participate in innovate workshops to develop her engineering and leadership skills.
Naomi was also part of a group that won "Best Idea for a Social Enterprise" from the University's "What's the Big Idea" competition. The team quickly identified a shared passion to support those affected by an earthquake in Indonesia to develop a much-needed product for those in need.
"We identified an improved solution to the shelters that are used to house people after earthquakes. They have a lifespan of six months, but people are often without a home for three years. We designed a shelter that would meet humanitarian standards, was the right height and size for families and was easy for anyone to assemble. It was a fantastic opportunity to do something we all really cared about and make it into a business and product that works."
She went on to be part of another winning team for "Best Idea for a Social Enterprise" from the "What's the Big Idea" competition, for a wheelchair that would enable users to get up and down hills and off kerbs without assistance.
Naomi now hopes to focus on her business idea, Movetru, a tech start-up she developed for her master's dissertation.
"One of my hobbies is ballet and as a teenager, I had a knee injury that took a long time to recover from as it was difficult to identify what the injury was. I wanted to develop a device that would help prevent injury and reduce recovery time. It was very nerve-wracking as I didn't know if it would work, but all the work paid off! I was winner of Queen's Dragons Den, and a finalist in three competitions: Belfast Telegraph Awards, Catalyst Invent Awards and the Ireland Funds with NDRC Programme.

"My time at Queen's has given me so many opportunities to develop my product design and leadership skills and I'm really excited about what the future holds."
Media