Dr Anita Sands delivered the Mary McAleese Diversity Lecture at Queen's
Global technology and business leader Dr Anita Sands recently delivered the Queen's Management School Mary McAleese Diversity Lecture, in association with the Chief Executives' Club at Queen's.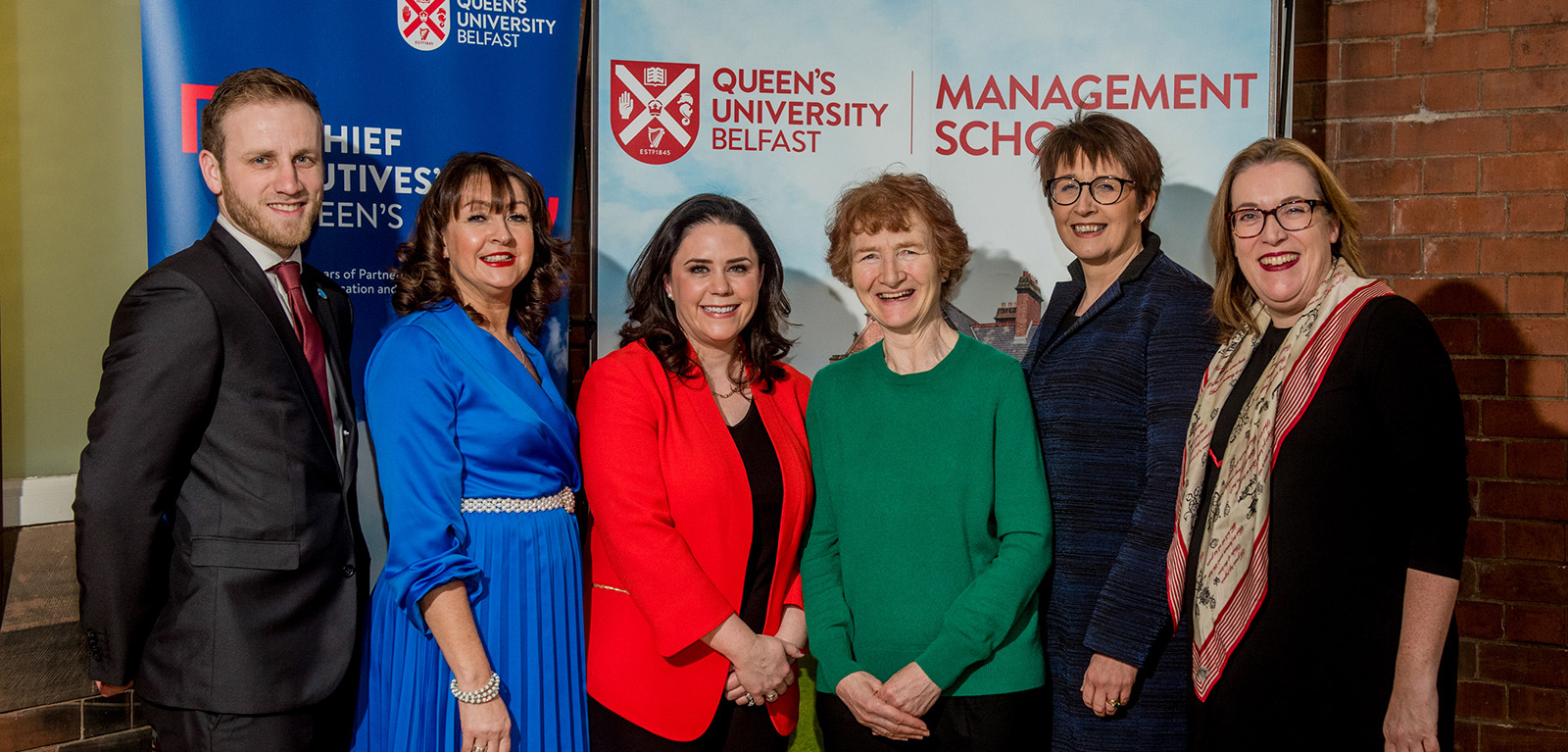 A graduate of the University, Dr Sands completed her undergraduate degree in Physics and Applied Mathematics, and PhD in Atomic and Molecular Physics from the School of Mathematics and Physics.
Her career path has taken her from Wall Street to Silicon Valley, and from an operating role into the boardroom. She currently sits on the boards of two public global technology companies including ServiceNow, a SaaS service management firm; and Pure Storage, innovative storage space business; and two private companies, Thoughtworks and AppBus.
Dr Sands has long been an advocate of greater diversity in the workplace, particularly with regard to the role of women.
Speaking during her lecture entitled, 'The Future of Work and Women', Dr Sands said: "Diversity and gender equality are a fundamental business and social imperative and our success as leaders in business, not to mention our future prosperity as a country, depends on it.

"For us as women, this is literally the opportunity of a lifetime; the chance for us to not just step up and lean-in but to be resoundingly unapologetic for asserting our presence and raising our voices in every sphere of life and work."
The lecture and Q&A session were chaired by Professor Adrienne Scullion, Pro Vice-Chancellor for the Faculty of Arts, Humanities and Social Sciences at Queen's University Belfast.
The Queen's Management School Mary McAleese Diversity Lecture was officially inaugurated by former President of Ireland, Mary McAleese, in June 2019. The lecture series is part of the School's mission to promote greater equality and diversity in the workplace, particularly with regards to ensuring equality of opportunity and respect for diversity across the University and the wider community.
Media
Media inquiries to Zara McBrearty at Queen's Communications Office on Tel: (028) 9097 3259 or email z.mcbrearty@qub.ac.uk