Queen's Centre for Secure Information Technologies profiled in newly published government roadmap
The Centre for Secure Information Technologies (CSIT) at Queen's University is being used by the UK Government as a case study on how investment in research, development and innovation can deliver economic impact to the surrounding area and beyond.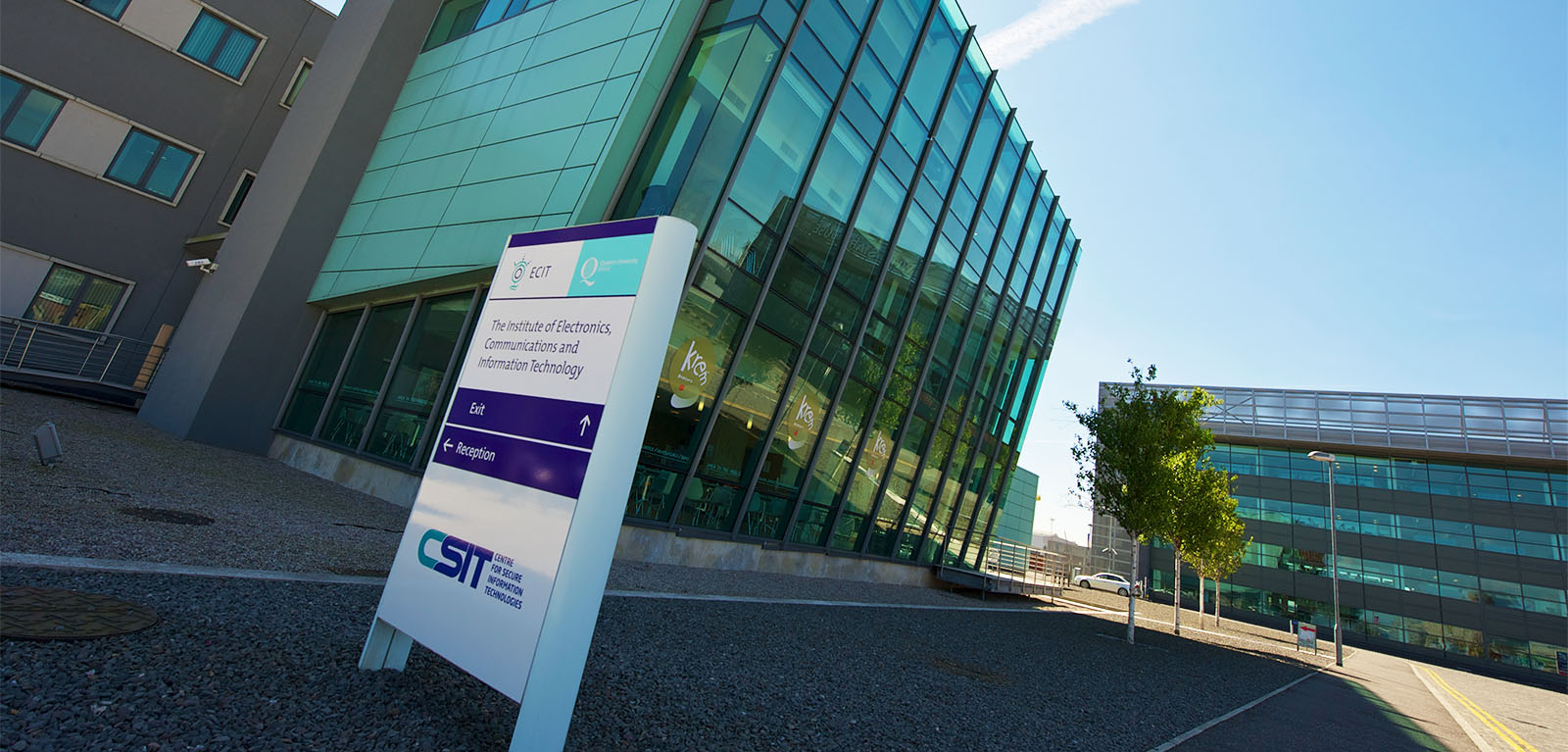 The UK Research and Development Roadmap, which has just been published by the UK Department for Business, Energy and Industrial Strategy (BEIS), highlights CSIT within the Levelling up Research and Development section.
CSIT aims to couple major research breakthroughs in the field of secure information technologies, with a unique model of innovation to drive economic and societal impact, and achieves this through world-class research, new value and venture creation and entrepreneurial approach in the area of cyber security.
Funded by the Engineering and Physical Sciences Research Council, Innovate UK, and Invest NI, the flagship Centre has helped attract over 50 high-tech start-up companies and Foreign Direct Investments. These companies employ more than 2,000 people and is evidence of the wider economic benefits to be gained from translating science into wider business and economic opportunity. CSIT currently works with large multinational partners including Allstate, BAE Systems, eBay, First Derivatives, Thales, and Seagate.
CSIT is strengthening its international collaboration with leading Institutes in the USA, South Korea, Singapore and Europe. International issues require international solutions and the global innovation hub at CSIT has a unique approach in facilitating research projects within the same Institute.
David Crozier, Head of Strategic Partnerships & Engagement at CSIT, said: "The UK Research and Development policy paper is of national significance as it will help to drive government spending priorities on research and development in the coming years. CSIT has been used as an exemplar of how strategic investments in place based research and innovation activities can have a positive impact to both the regional and national economy. As the economy is seeking to come back from the impact of Covid-19, investments in R&D will be required to return it to full health and create a new wave of high value employment in the knowledge economy."
The UK Research and Development Roadmap can be viewed here: https://www.gov.uk/government/publications/uk-research-and-development-roadmap.
Media
For media enquiries, please contact the Communications Office, 028 9097 3091 comms.office@qub.ac.uk.