Queen's University Belfast Wins Prestigious Award In China
A unique consortium of UK and Chinese universities led by Queen's University Belfast have been announced as winners of the Institutional Partnership of the Year at the British Business Awards held in Shanghai.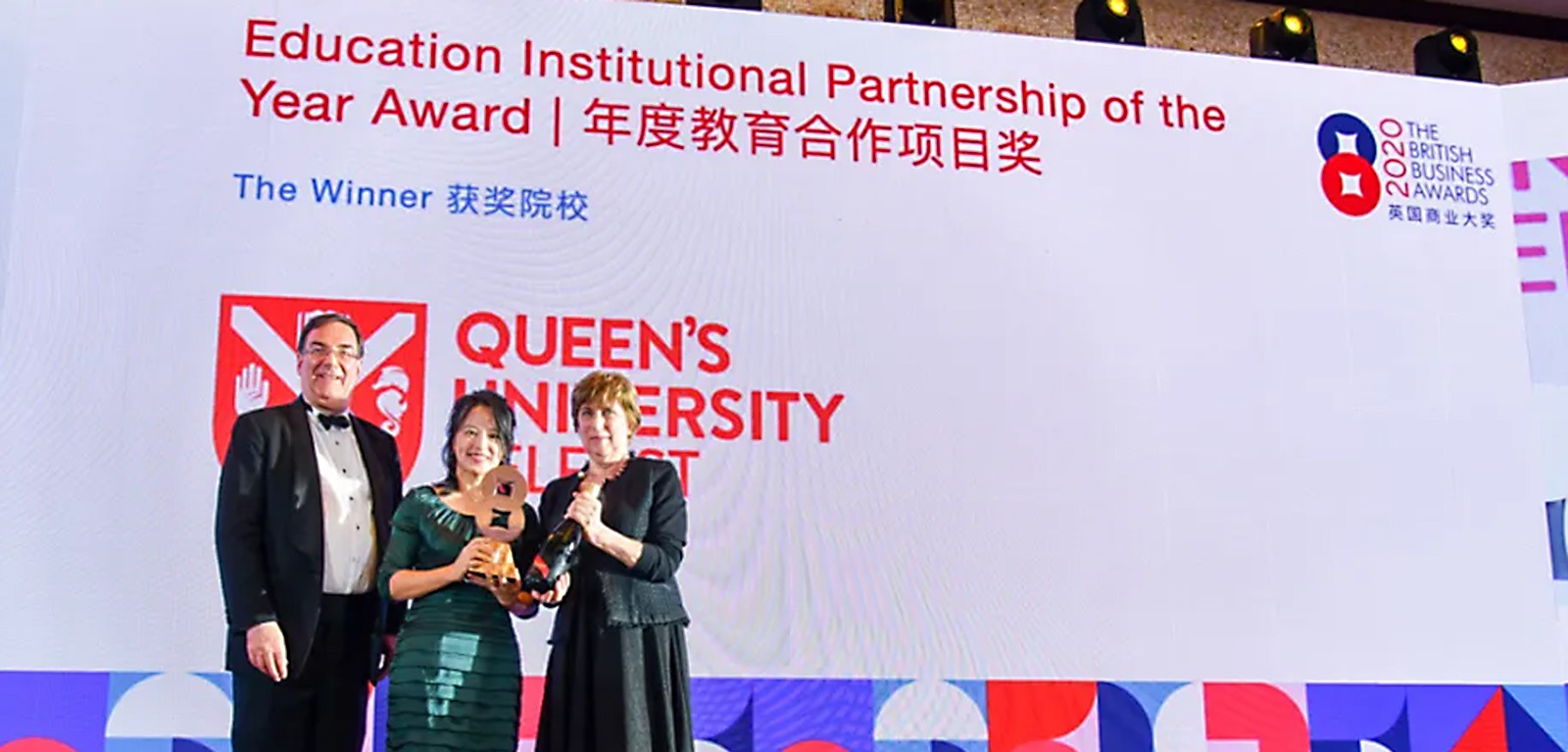 The UK-China University Consortium on Engineering Education and Research (UCEER) was formed to support UK wide ambitions to accelerate clean growth, support advanced manufacturing and to build a deeper partnership with China to address global challenges.
The initiative, founded in 2017, includes nine UK Russell Group universities in partnership with the China's Excellence League of universities and is commonly referred to as E9.
Professor Chris Johnson, Pro VC for Engineering and Physical Sciences at Queen's and chair of the UCEER stated, "We are delighted to receive this award which recognises the achievements of this unique consortia. It demonstrates the value of working together to enhance our education, our research and to make positive contributions to industry and society within the UK and China."
Professor Ye Zhirui, Director of International Co-Operation, South East University, said "This consortium successfully brings together a number of activities including the future engineers' leadership and innovation academy, mobility fellowships, a UK-China knowledge exploitation platform and joint research. Significant successes have been made in staff and student exchanges, industry engagement as well as joint education and research commercialisation. Multi-partner initiatives such as the UCEER allow for a greater level of collaboration and we look forward to celebrating more successes in the future".
Collecting the award, Catherine Li, Senior International Officer commented, "The funding support from the Department of Business, Energy & Industrial Strategy of UK and British Council has allowed us to create something unique and celebrated by all those who have taken part."
Organised by the British Chamber of Commerce Shanghai, the British Business Awards recognise excellence in innovation, enterprise and endeavour in the British and Chinese business communities.
The awards this year were supported by Department for International Trade (DIT), The British Council, China-Britain Business Council (CBBC), Confederation of British Industry (CBI), and British Chambers in Beijing, Guangdong and Southwest.
Media
For media enquiries, pleae email comms.office@qub.ac.uk