Queen's University partners with Liberty IT for AI insurance sector enhancement
Academics from Queen's University Belfast have partnered with technology firm Liberty IT to enhance artificial intelligence (AI) in the insurance sector.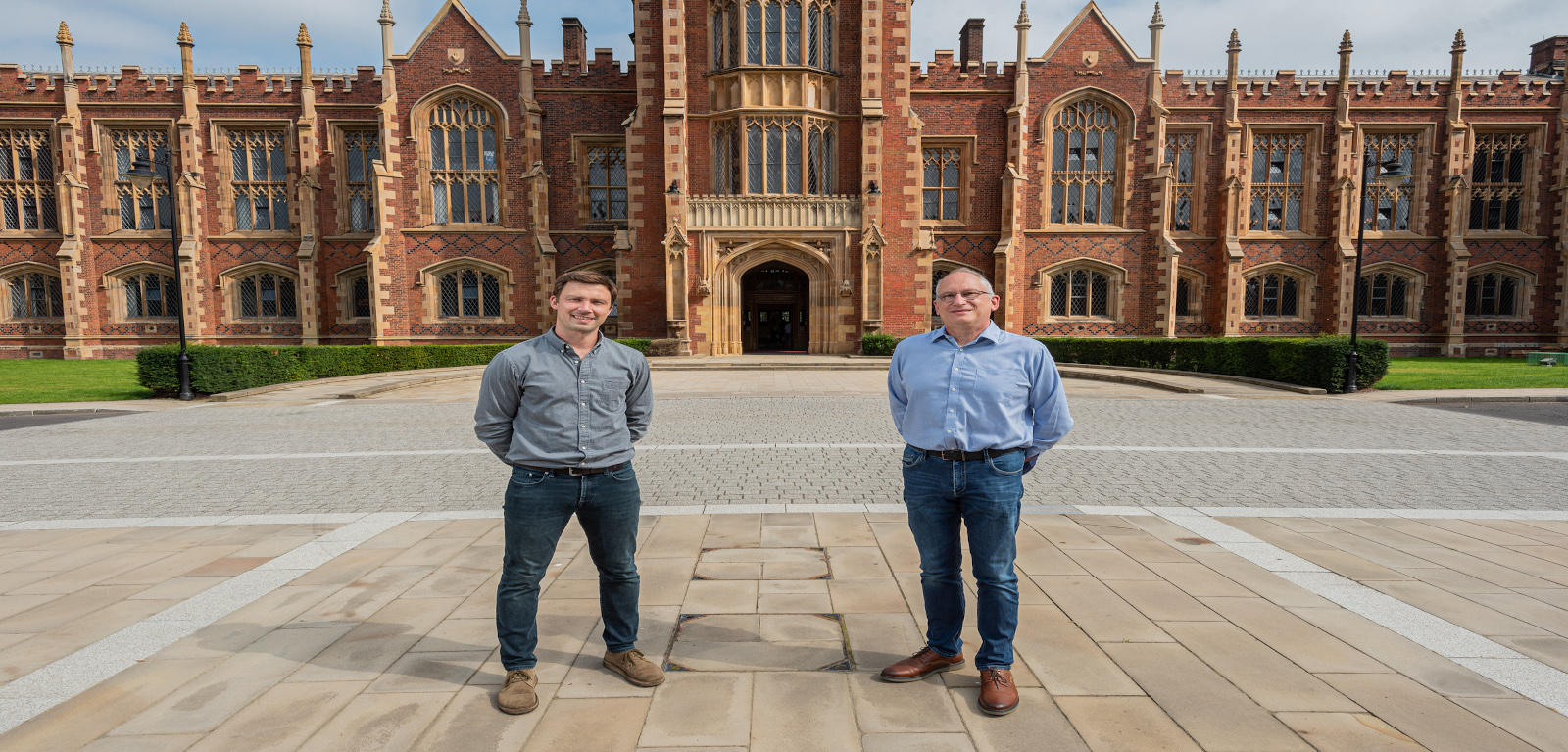 Liberty IT and the Queen's Centre for Data Science and Scalable Computing (DSSC) at Queen's Institute of Electronics, Communications and Information Technology (ECIT) have received funding from Innovate UK and Invest NI to research Artifical Intelligence (AI) applications in the areas of Computer Vision and Natural Language Processing (NLP).
The two-year collaboration will seek to exploit the field of AI to help drive efficiency within Liberty's core Claims and Underwriting value claims. The research collaboration will commence with two Knowledge Transfer Partnerships (KTP) and has been awarded £171,801 of funding.
Stuart Campbell, Business Development Manager at DSSC, said: "We have been working with the Liberty IT team over the last 12 months to best align our research strengths with Liberty IT's strategic focus of engineering excellence. The KTP is the perfect platform to help us drive innovation with our industry partners."
This is part of a significant investment from parent company Liberty Mutual into AI research, with Liberty IT developing significant capacity in data science in order to strategically lead the next generation of innovations in the insurance sector through data-driven technologies.

William Hamilton, Managing Director at Liberty IT said: "Delivering a world-class customer experience has never been more important and technology continues to be the driver. We are delighted to collaborate with our partners Queen's to uncover AI enhancements that deliver real customer and business value."

These two projects will see researchers from Queen's work alongside Liberty IT's Emerging Business & Technology innovation team in Belfast, implementing cutting edge techniques within the data science disciplines of computer vision and natural language processing to drive efficiency and increase customer satisfaction.

Dr Deepak Padmanabhan, Lecturer in AI at Queen's said: "By way of this unique partnership, Queen's will bring in NLP expertise to enhance Liberty IT's customer service capability through automated emotion and sentiment analysis, as well as effective summarisation of customer interactions to aid continuous improvements. This presents a challenging frontier of NLP applications within the increasingly important space of making technology more human-centric. We are excited to be embarking on this journey which has the potential to establish the Queen's-Liberty partnership as world-leaders in effective customer interaction automation."
Liberty IT employs over 550 people across Ireland developing a wide range of both specialist and enterprise scale software exclusively for its parent company, Fortune-100's Liberty Mutual Insurance through creativity, problem-solving and a commitment to excellence.
The two KTP associates hired to fulfil the project will work on cutting edge solutions for a fortune 100 company and can learn from Insurance experts who are extremely knowledgeable in their field. More information on the roles available here: 
NLP -  https://bit.ly/3fJQ49l
Computer Vision -  https://bit.ly/3d9pG6Q
Media
Media inquiries to Sarah Beveridge at Queen's Communications Office on Tel: 07795 353874 or email s.beveridge@qub.ac.uk.