Queen's academic awarded Belfast Ambassador Medal
Dr M. Satish Kumar, Director for Internationalisation in the School of Natural and Built Environment at Queen's, has been awarded a Belfast Ambassador Medal for his 'standout contribution' to the city of Belfast.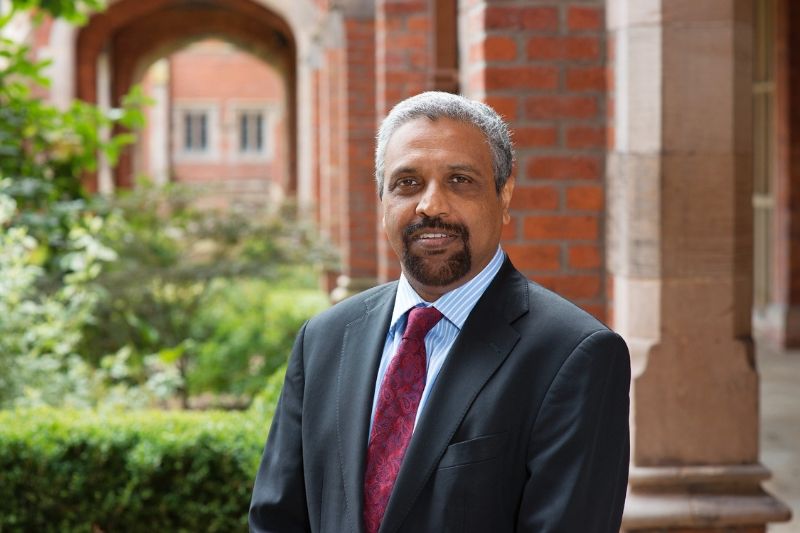 Dr Kumar received his award at the seventh annual Belfast International Homecoming which takes place on 1-2 October. He was one of 10 people from other lands who now call Belfast home and have made a standout contribution to the city.
Dr Kumar is an internationally recognised social scientist and is the former Director, Queens' Academy India. An expert in colonial and postcolonial studies focused on South Asia, he has taught at Queen's since 2000. His knowledge and expertise are widely sought by Governments, charities and other national and international organisations and he is also a Fellow of The Senator George J Mitchell Institute for Global Peace, Security and Justice. He established the Young Civic Leaders of NI with his students to promote Youth Leadership in the city in the context of urban development, etc. Over the years he has been instrumental in the promotion of critical and unknown links between Northern Ireland and India. His students have gone to occupy significant positions globally and in the community.
Talking about his award, Dr Kumar said: "I am honoured and humbled by this award. In the last 20 plus years I've had the privilege of working closely with members of the Northern Ireland community and in particular, my students and colleagues. I have come to appreciate the need for a deep commitment to peace, culture, education and prosperity without which there can be no transformation. I'm grateful to the many opportunities provided by my institution and the city in engaging with possibilities of which there are many."
The Belfast Homecoming conference traditionally connects Belfast with its diaspora around the world, but this year it will call on its diaspora to back the city, as it rebuilds from the effects of Covid-19.