Qulture Night is back for 2020
One of Queen's University Belfast's best loved annual events is back for 2020. Qulture Night, organised by the Queen's International Students Society (QISS), will take place on 4th March 2020, in the Whitla Hall.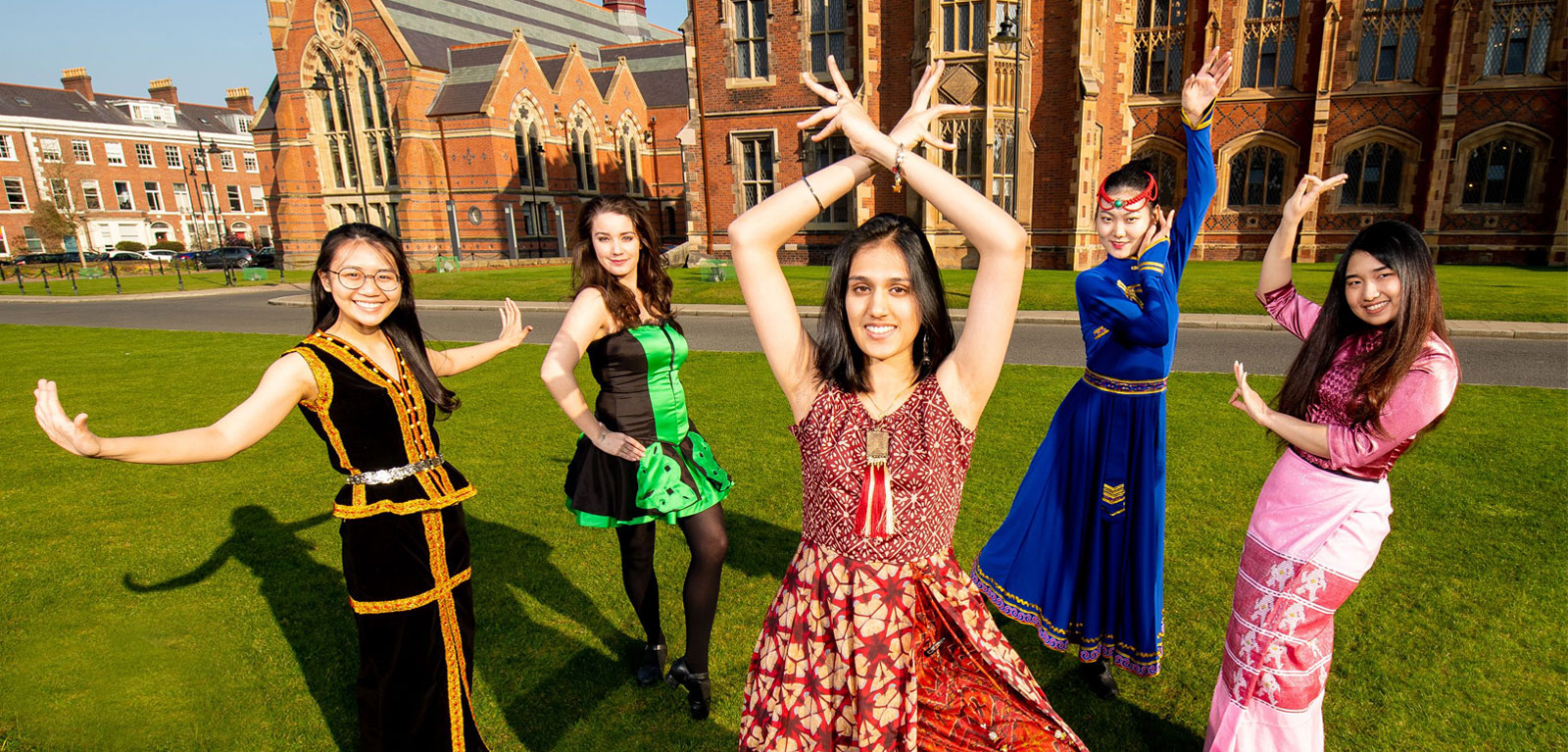 Those attending can look forward to an evening of international cuisine accompanied by theatre, dance and musical entertainment from around the globe.
President of QISS, Adam Farhan, says Qulture Night is an evening to be enjoyed by both local and international staff and students: "Qulture Night is a real highlight in our events calendar. It is a celebration of many of the different cultures represented at Queen's. It is colourful, vibrant, fun and full of energy, and a wonderful way of showing how Queen's is a truly multi-cultural and diverse University which values and celebrates its international students."
He added, "Through Qulture Night, QISS strives to give international students a platform to share their cultures with the wider University community in a bid to increase knowledge and understanding between international and local students. It is also open to the wider Belfast community."
Based on the theme of Around the World in 80 Days, Qulture Night will have cultural representations from across the globe. Performances – which are directed and performed by Queen's students – include Chinese dances, Bollywood displays, Tango and Balinese Gamelan. The menu will feature food and flavours from all over the world.
Qulture Shock aims to be the largest single cultural showcase in Northern Ireland and the largest student-led celebration of all cultures at any university in the UK. Furthermore, as Qulture Roadshow is open to the wider public, QISS allows for greater integration between students and the Belfast community.
For further information or to purchase tickets for the events, contact the QISS by e-mail or visit their Facebook page.
QISS has been running since 2009, currently has over 300 members and runs regular events throughout the year.
Queen's University Belfast currently has around 3,000 international students from 85 different countries.
Media
Media contact: comms.office@qub.ac.uk or 028 9097 3091.