TEDxQueensUniversityBelfast: Adapt and Change
Queen's yesterday (10 June) hosted the University's first TEDx Digital event, supported by corporate partner PwC.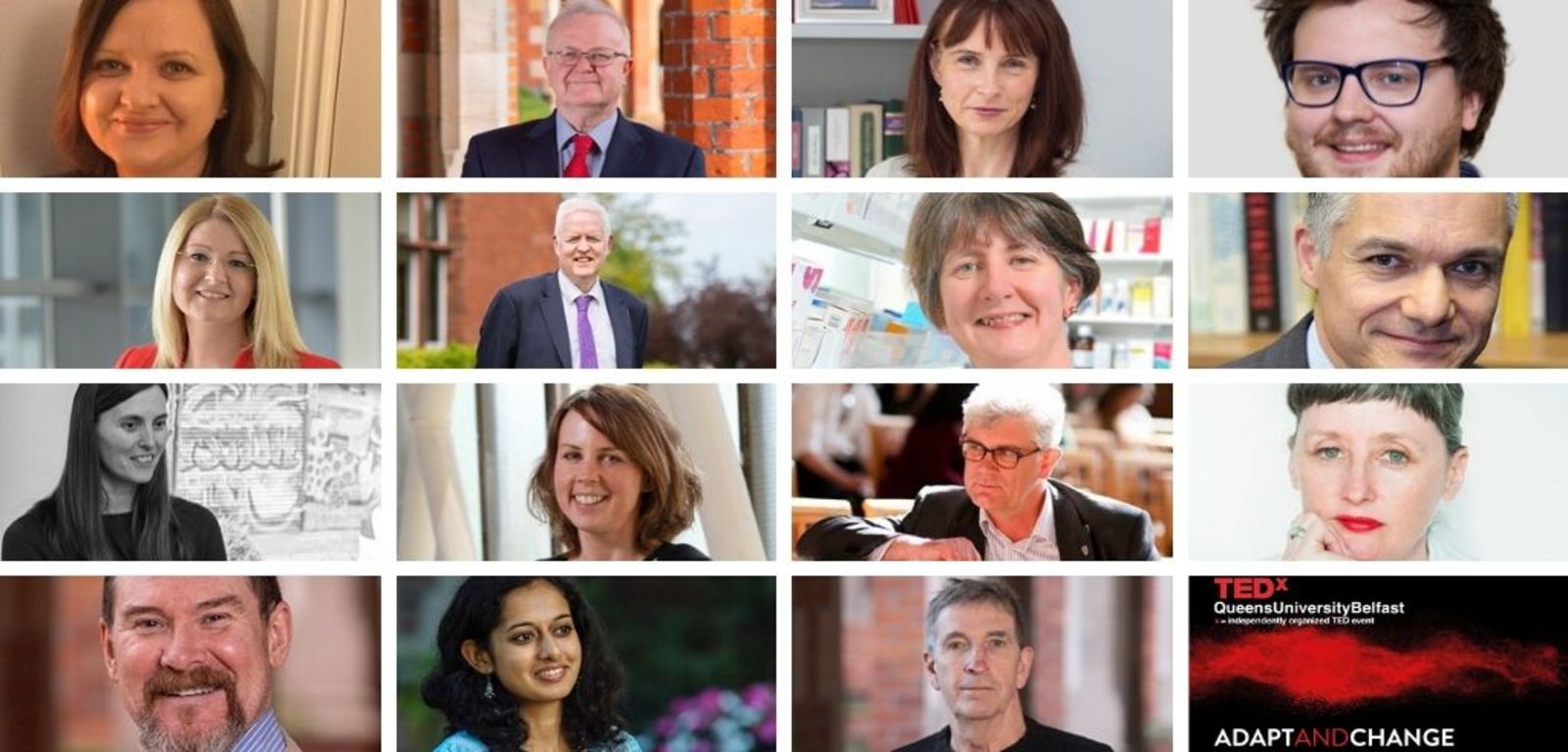 The programme of speakers included some of Queen's healthcare team who are working at the frontline of the pandemic, helping to find ways to support the fight against COVID-19. There were also talks by researchers and academics from the Faculties of Arts, Humanities and Social Sciences, as well as Engineering and Physical Sciences.
The event had been designed to offer broader reflections on society, how changes have come about and how people are adapting to lockdown. Our speakers considered what we may learn from the current situation for beyond the crisis, and how it may influence and bring about changes in the future.
Professor Ian Greer, President and Vice-Chancellor of Queen's University Belfast, said, "The TEDx principles and concept very much align with Queen's belief in the importance of giving experts a platform, sharing innovations, inspiring and encouraging new ideas. This digital event is rich in opinions, thoughts and ideas formed through extensive research, investigation and study."

He added, "The event's title 'Adapt and Change' reflects the general theme which spans many subjects – from healthcare, to school education, and from the design of new face shields to urban design. While there is much breadth in terms of topics in this digital event, I hope the audience will enjoy the depth of these short talks which not only consider the current crisis, but look beyond at how, as a society, we can emerge better equipped for the future."
For more information on the Queen's University Belfast TEDxDigital event, please visit: https://www.qub.ac.uk/public-engagement/BusinessEngagement/TEDxQueensUniversityBelfast/TEDx2020/