TEDx Queen's University Belfast Goes Digital
Queen's University Belfast has announced its line-up for the University's first TEDx Digital event, set to air on 10 June 2020, and supported by corporate partner PWC.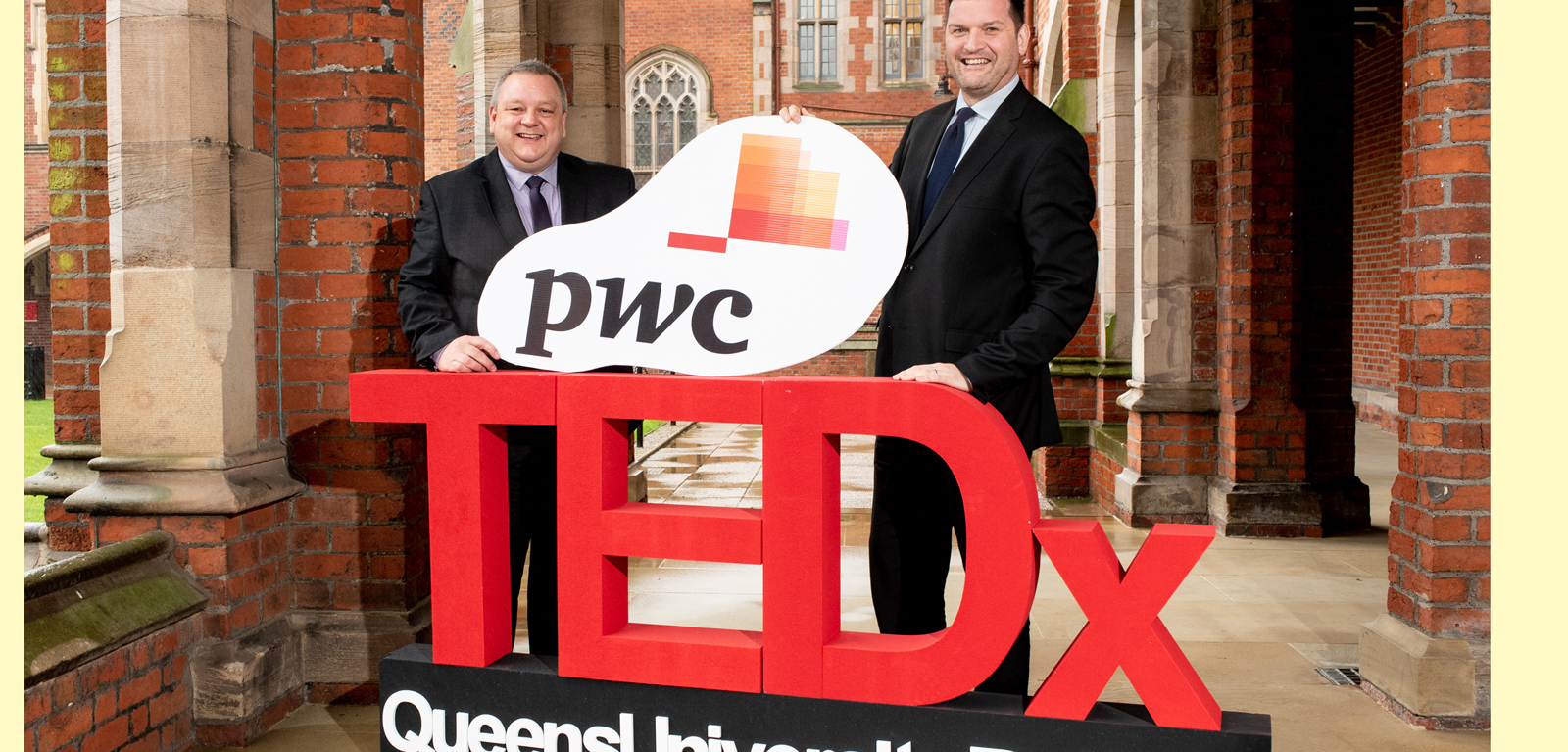 Entitled 'Adapt and Change', the digital event offers informed opinion pieces and reflections on the changes taking place all around us a result of the global COVID-19 pandemic. The varied line-up includes 15 short talks by academics from across the University.
The programme of speakers includes some of Queen's University's healthcare team who are working at the frontline of the pandemic, helping to find ways to support the fight against COVID-19. There will also be talks by researchers and academics from the Faculties of Arts, Humanities and Social Sciences, as well as Engineering and Physical Sciences.
The event has been designed to offer broader reflections on society, how changes have come about and how people are adapting to lockdown. Our speakers will consider what we may learn from the current situation for beyond the crisis, and how it may influence and bring about changes in the future. They will touch on examples of new working practices, creative endeavours, research discoveries, behaviours and more that are quickly being adopted.
Professor Ian Greer, President and Vice-Chancellor of Queen's University Belfast, said, "The TEDx principles and concept very much align with Queen's belief in the importance of giving experts a platform, sharing innovations, inspiring and encouraging new ideas. This digital event is rich in opinions, thoughts and ideas formed through extensive research, investigation and study."
He added, "The event's title 'Adapt and Change' reflects the general theme which spans many subjects – from healthcare, to school education, and from the design of new face shields to urban design. While there is much breadth in terms of topics in this digital event, I hope the audience will enjoy the depth of these short talks which not only consider the current crisis, but look beyond at how, as a society, we can emerge better equipped for the future."
Professor Richard English, Pro Vice-Chancellor of Queen's University Belfast, will be chairing the TEDx event. He said, "All Faculties in the University are involved in this event. These TED talks shine a light on some of the observations of colleagues at Queen's on the changes taking place around us and allow us to share them with an international community."
John Astley, Managing Director at PwC's Operate said, "The crisis we're now living through has accelerated many of the changes that were already taking place in society and created other huge challenges that need to be understood and overcome. There has never been a more important time for PwC to live its purpose of building trust in society and solving important problems."
"TEDx is renowned for nurturing curiosity about the world and how we 'Adapt and Change' is the big question for PwC's people and for our society. We're delighted to be partnering with Queen's to deliver an event that will shine a light on how we can overcome our current challenges and help build a better world."
The Queen's University TEDx event takes place on Wednesday 10 June 2020 at 3pm. Register here for the live link
https://www.qub.ac.uk/public-engagement/BusinessEngagement/TEDxQueensUniversityBelfast/TEDx2020/
Media
Interview opportunities with some of the event's contributors are available. Please contact Queen's Communications Office.
Media contact: Communications Office, comms.office@qub.ac.uk or 028 9097 3091.