JAM at Queen's awarded Andrew Lloyd Webber Foundation funding to "unlock hidden talent"
Queen's Junior Music Academy (JAM) has been successful in the latest round of funding by the Andrew Lloyd Webber Foundation, one of Britain's leading charities supporting the arts and music.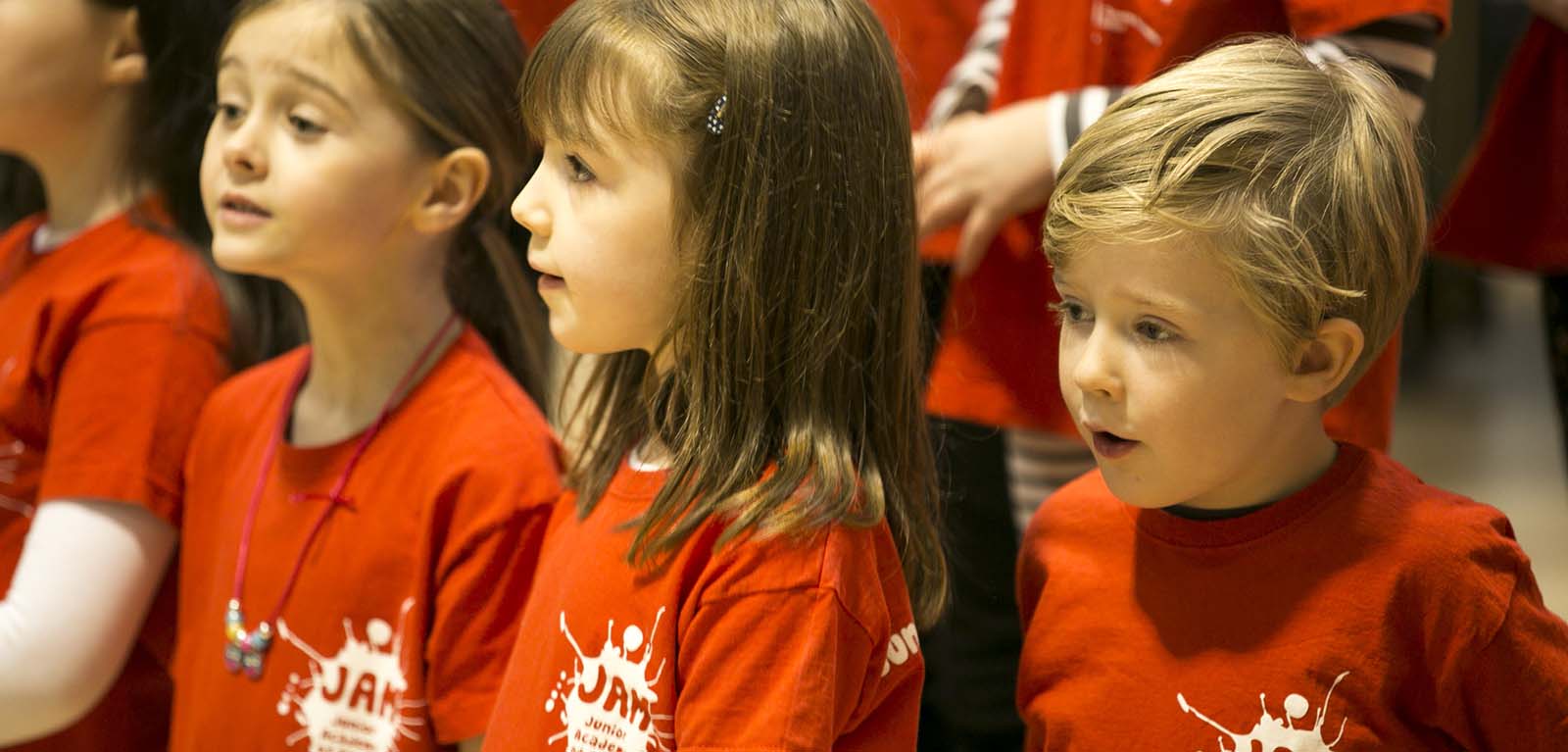 The Foundation has awarded £14,760 to JAM at Queen's to fund bursaries over the next three years for a new Strings programme. Additional funding has been provided by the Music for All programme to purchase new string instruments.
Welcoming the grant, Professor Adrienne Scullion, Pro-Vice-Chancellor for the Faculty of Arts, Humanities and Social Sciences at Queen's University Belfast said: "We are thrilled that our Junior Academy of Music is to be one of the recipients of funding from the Andrew Lloyd Webber Foundation.

"This grant will enable Queen's to engage even more with young children through the medium of music and to unlock the great potential for creativity and learning we know exists in our local community."
A total of £225,405 has been given to arts and heritage projects in Northern Ireland, Scotland and throughout England, aimed at breaking down barriers to participation in the arts. The Foundation has prioritised projects that engage young people and individuals from hard-to-reach and minority backgrounds.
Dr Juliana Licinic van Walstijn, JAM co-ordinator commented: "JAM enables children, aged 4 to 18, to pursue their passion for taking part in music, develop musicianship and create life-long appreciation of music. This is facilitated across a range of tailored programmes and through creative and high quality music tuition at Queen's.

"Pupils come from a range of educational backgrounds and schools across greater Belfast, with many from areas of deprivation. This funding will enable us to provide a number of bursaries to children who may otherwise be unable to take part in the programme, unlocking opportunities for those who may not traditionally engage with high quality music and cultural programmes.

"The new strings section which we intend to develop thanks to the Andrew Lloyd Webber Foundation grant will make a huge difference to what we can offer local children."
The Andrew Lloyd Webber Foundation was set up by Lord Lloyd Webber in 1992 to promote the arts, culture and heritage for the public benefit; since inception Andrew has been the principal provider of funding for all its charitable activities.
Since 2011, the Andrew Lloyd Webber Foundation has given £20.5 million in grants and performing arts scholarships, positively affecting hundreds of thousands of people across the UK and beyond. In 2018 alone, it provided financial backing and sustainability to 111 projects, totalling over £3.1 million.
Speaking about the latest round of grants, Lord Lloyd Webber said: "Engagement in the arts changes lives. The positive impact of the arts on health, social mobility and wellbeing is now irrefutable. I passionately believe that everyone in this country, particularly those from disadvantaged backgrounds, should be able to participate.

"I am thrilled my Foundation is able to support projects that widen access, inspire creativity and deliver opportunities. Around the country, across the arts, many people are doing brilliant things to unlock talent and empower the next generation to succeed. We are proud to work with them."
ENDS…
Media
Media inquiries to Zara McBrearty at Queen's Communications Office on Tel: (028) 9097 3259 or email z.mcbrearty@qub.ac.uk