Tribute to Lord Kerr, Honorary Professor of Law at Queen's
We were deeply saddened to learn of the death of Lord Kerr of Tonaghmore. We extend heartfelt sympathies to Lady Kerr and their wider family at this most difficult time.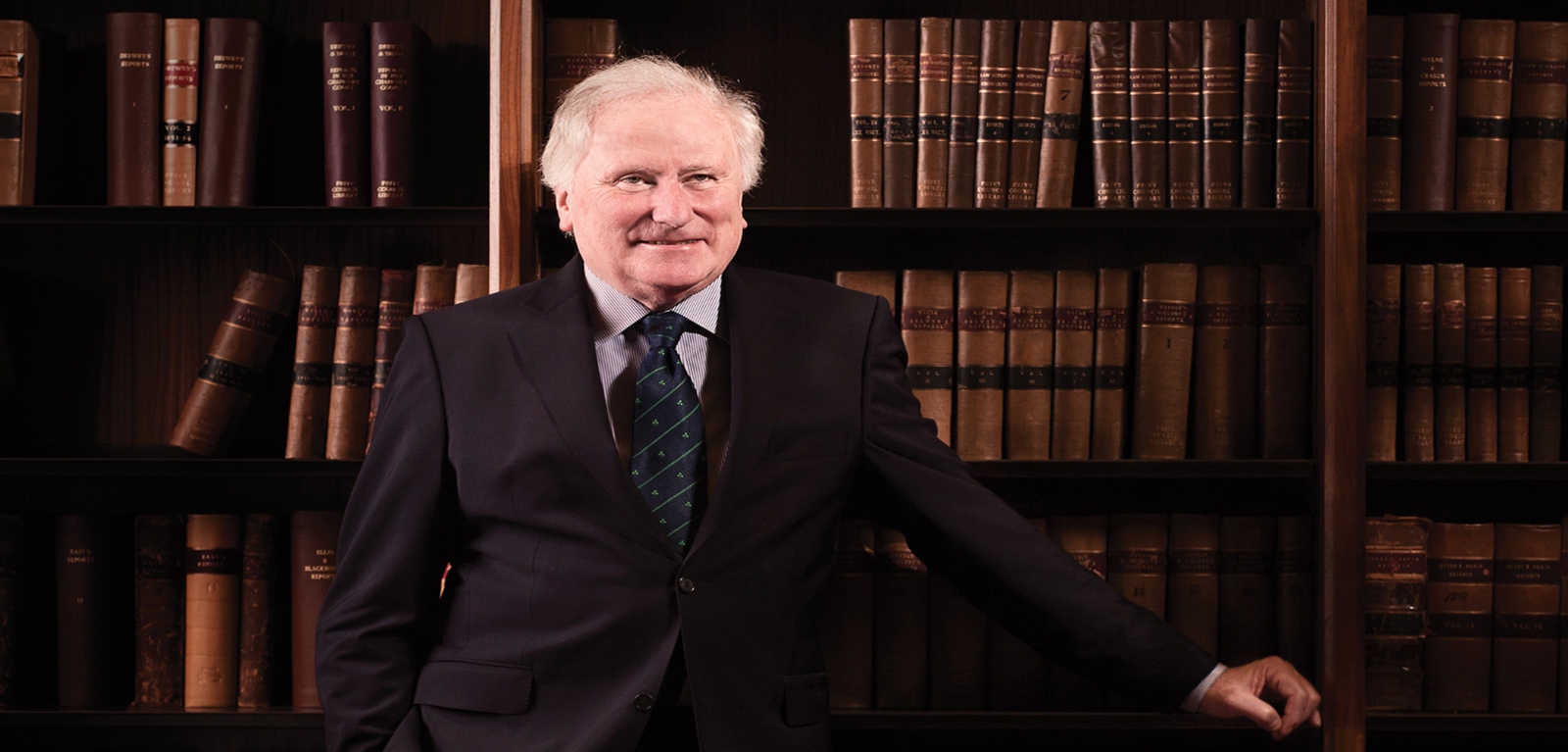 Lord Kerr was a tremendous friend of Queen's, and a champion of our teaching and research. A recently-retired Justice of the UK Supreme Court and former Lord Chief Justice of Northern Ireland, he was appointed Honorary Professor in the School of Law in November 2020 by the University's Academic Council. This appointment marked his outstanding contribution to law as a discipline, and was intended to allow him to engage more fully in the work of the School of Law.
Lord Kerr read law at the then Faculty of Law at Queen's before being called to the Bar of Northern Ireland in 1970 and to the Bar of England and Wales (Gray's Inn) in 1974. He served as Junior Crown Counsel from 1978 to 1983 and, on having become Queen's Counsel, as Senior Crown Counsel from 1988 to 1993. He was appointed to the High Court in 1993; became Lord Chief Justice of Northern Ireland in 2004; and became of Lord of Appeal in Ordinary in 2009, the last such appointment prior to the creation of the UK Supreme Court. At the time of his retirement in September 2020, he was the longest-serving Justice on the Court, and he also sat as an ad hoc Judge at the European Court of Human Rights in Strasbourg. He made a very significant contribution to the national and international profile of the legal profession in Northern Ireland, and in particular in cases that often involved matters of constitutional law and human rights law. His judgments became very well-known because he often dissented from the rulings of the other Justices, where he was credited with furthering women's rights, the rights of immigrants, and safeguarding the rule of law.
Lord Kerr held an honorary LLD from Queen's, and was Graduate of the Year in 2012. He was tremendously proud of his alma mater, and a great ambassador for Queen's. Indeed, whenever he was introduced at an event at which he was speaking extra-judicially, he enjoyed remarking (with characteristic wry delight) that he was the only Justice of the Supreme Court to have had the great good fortune to be educated at Queen's University Belfast.
Lord Kerr was a giant of the law, and leaves a legacy in case law that will continue to be studied at Queen's and around the world for generations to come. We will miss him greatly.