Children's book by Queen's writer described as 'The best animal adventure since Watership Down'
Sam Thompson's children's book 'Wolfstongue' has been described by The Times as "The best animal adventure since Watership Down".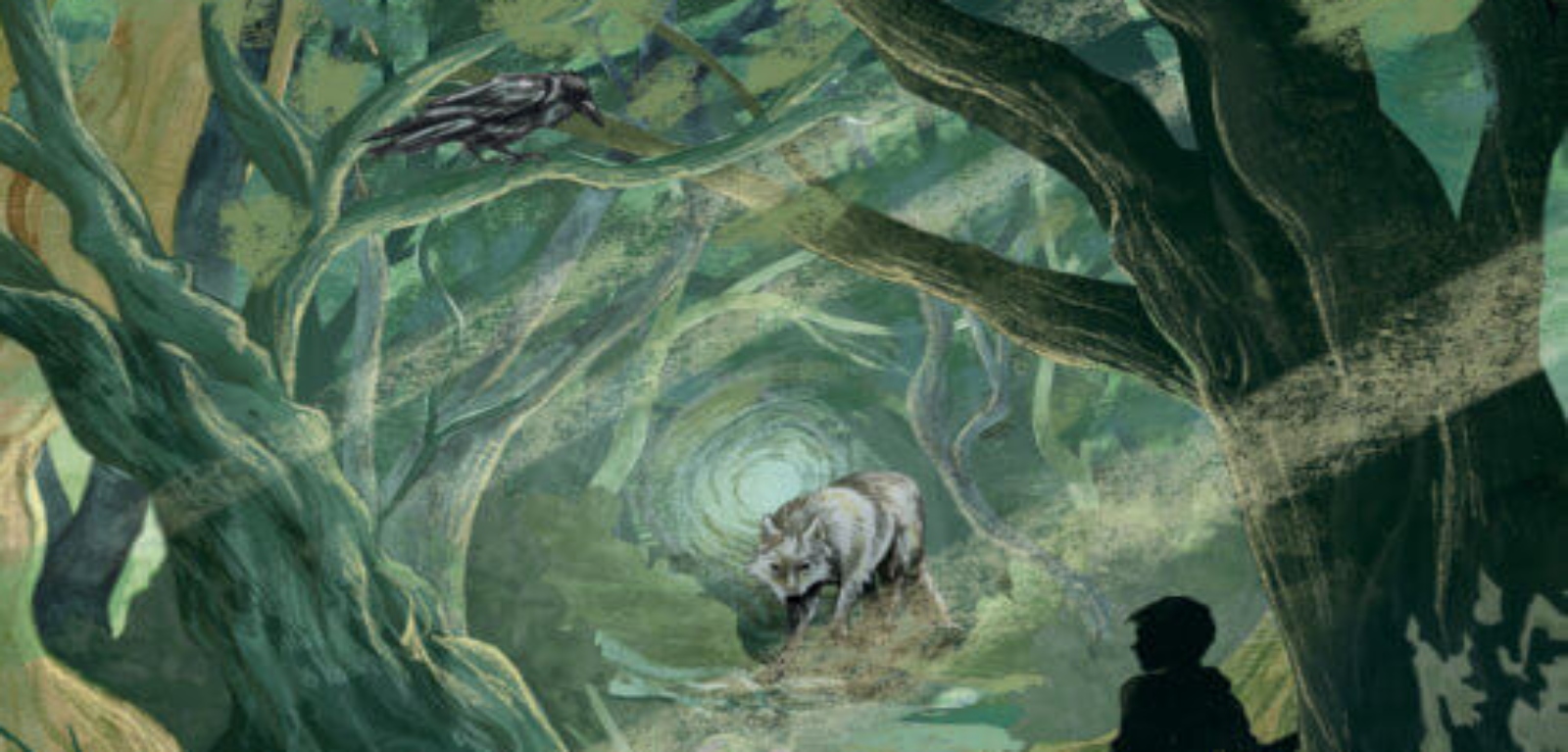 The children's debut by the Booker-longlisted novelist is an engrossing, thoughtful, beautifully written story about humans and animals, voice and power, neurodiversity and acceptance.
Wolfstongue tells the story of a boy with speech problems - inspired by Sam's own son - who enters a hidden world of talking animals. He befriends a family of wolves who have been enslaved by foxes, and the boy must face his struggle with words to win back the wolves' freedom.
Reviewing the book, Arts Editor and the Editor of The Times Saturday Review, Alex O'Connell said: "Not since Watership Down have animal dynamics felt so true and the political undertones so live. His upending of the medieval stories' status quo - traditionally, as he explains in an interview postscript, Isengrim is stupid and Reynard cunning - is a lovely correction."
The book has also been awarded 'Book of the Month' by BookTrust's 'Bookmark: Disability and Books' Scheme, and was one of Amanda Craig's 'best new children's books of the summer' in the New Statesman.
Amanda Craig's review in the New Statesman said: "The writing raises this to classic status… Gripping and profound, Wolfstongue may be for children but it is about being human."
Speaking about Wolfstongue, Dr Sam Thompson, Lecturer in Writing from the School of Arts, English and Languages at Queen's University, said: "I started writing Wolfstongue for my son, who has speech difficulties and has always loved wolves.

"I hope the book takes readers on an adventure while also offering them a myth that they may find useful: a myth about how language can trap us or make us free, about the self-doubt we feel when we can't find the words we need, and about how human stories have power to shape the natural world. "
Sam's first novel Communion Town was longlisted for the 2012 Man Booker Prize, and his second novel Jott was shortlisted for the 2019 Encore Prize. His short fiction has also appeared in Best British Short Stories 2019 and on BBC Radio 4.
His short story collection, Whirlwind Romance, will be published in 2022 by Unsung Stories.