First class celebrations for Michael as he celebrates graduation after landing dream job in NYC
It's double celebrations for inspirational mature student Michael Downey today (21 July) as he graduates with a First in Business Information Technology from Queen's, as well as landing his dream job as a software engineer in New York.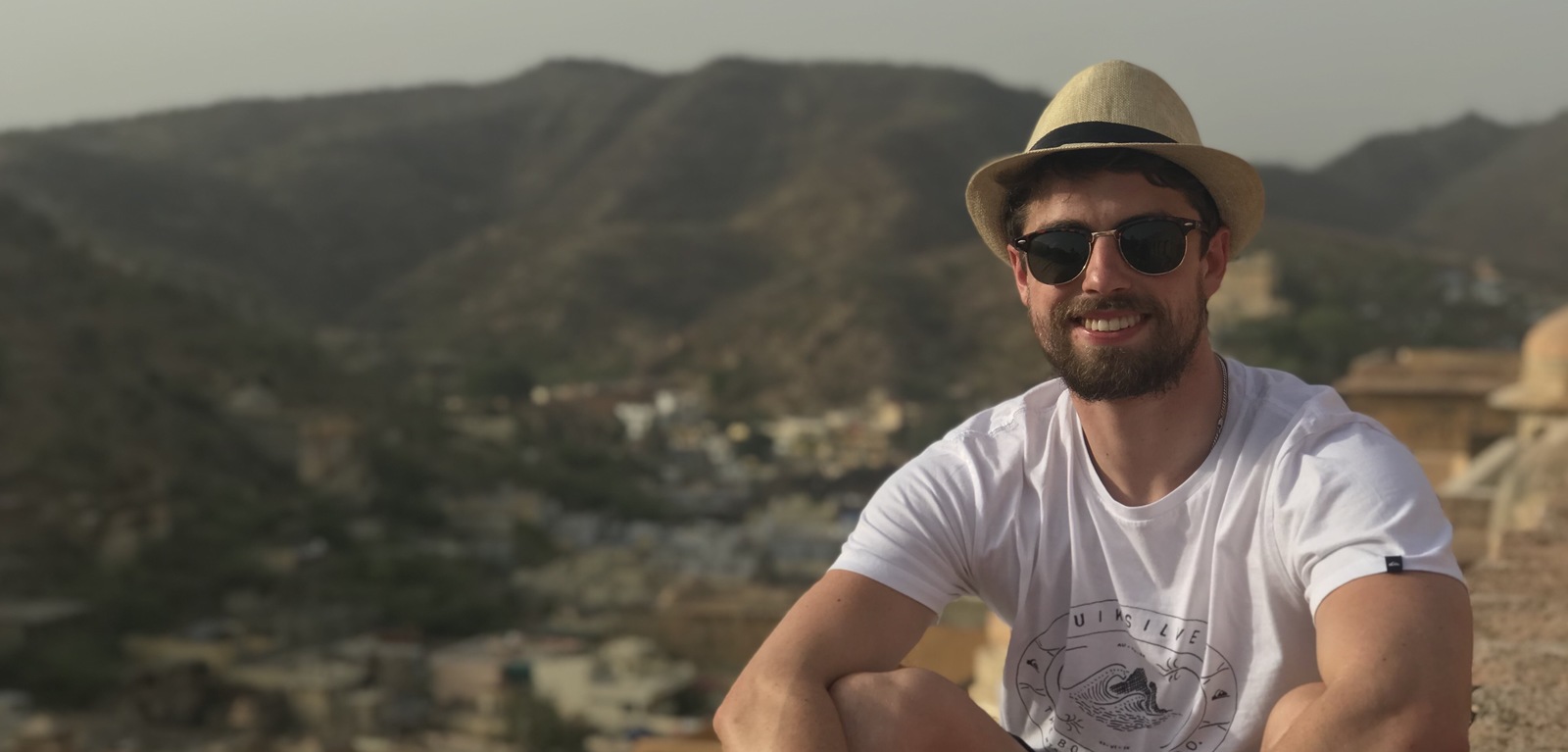 Michael initially planned to study graphic design but decided to defer this and go into employment, working in construction and retail. After spending some time considering his options, he completed an access course at Belfast Met so that he could start a BSc Business Information Technology degree at Queen's in 2017.
As a mature student, he says he "took advantage of all opportunities that came his way".
Michael comments: "I have really loved my time at Queen's. I think after joining as a mature student I appreciated every minute, and it was an amazing environment to be in. When I started my course, I was completely new to programming and software and initially it was difficult. But in just a few months I had made so much progress and was a lot more confident."
He also travelled to India for a two-month internship with Infosys and did a full year placement in his third year in New York with online ticketing company On the Stage.
He says: "Travelling to India was an amazing experience, I learned so much and met people from all over the world. I also had a great experience in New York during my placement year. I got to stay on with the company and work part-time when I returned to do my final year at university, and I am now working on a full-time basis as a graduate software engineer for them. At the minute I'm working remotely but when travel is possible again, I'll be moving to New York."
In final year, Michael set up the Google Developer Student Club at Queen's, with 180 members joining to get more involved in technology. Michael and his team members hosted six virtual sessions with google developer experts discussing innovative new technology.
He has also come up with a business start-up idea – a remote patient monitoring platform designed to support community mental health services – and has been developing this through the Lean Launch Program which is in partnership with QUBIS and Helix Hub. He hopes to continue working on this alongside his full-time job.
"My time at Queen's has helped equip me with all the skills I have needed for the workplace and I'm really fortunate to have had such positive experiences and now have landed a dream job in New York. I'm looking forward to seeing what the future brings."
Media
Media enquiries to Queen's Communications Office on Tel: (028) 9097 3091 or email: comms.office@qub.ac.uk