Queen's University partners with SVG Ventures for the Inaugural THRIVE Europe Challenge
Queen's University has become the first UK university to partner with the leading global Agrifood Venture and Innovation Platform.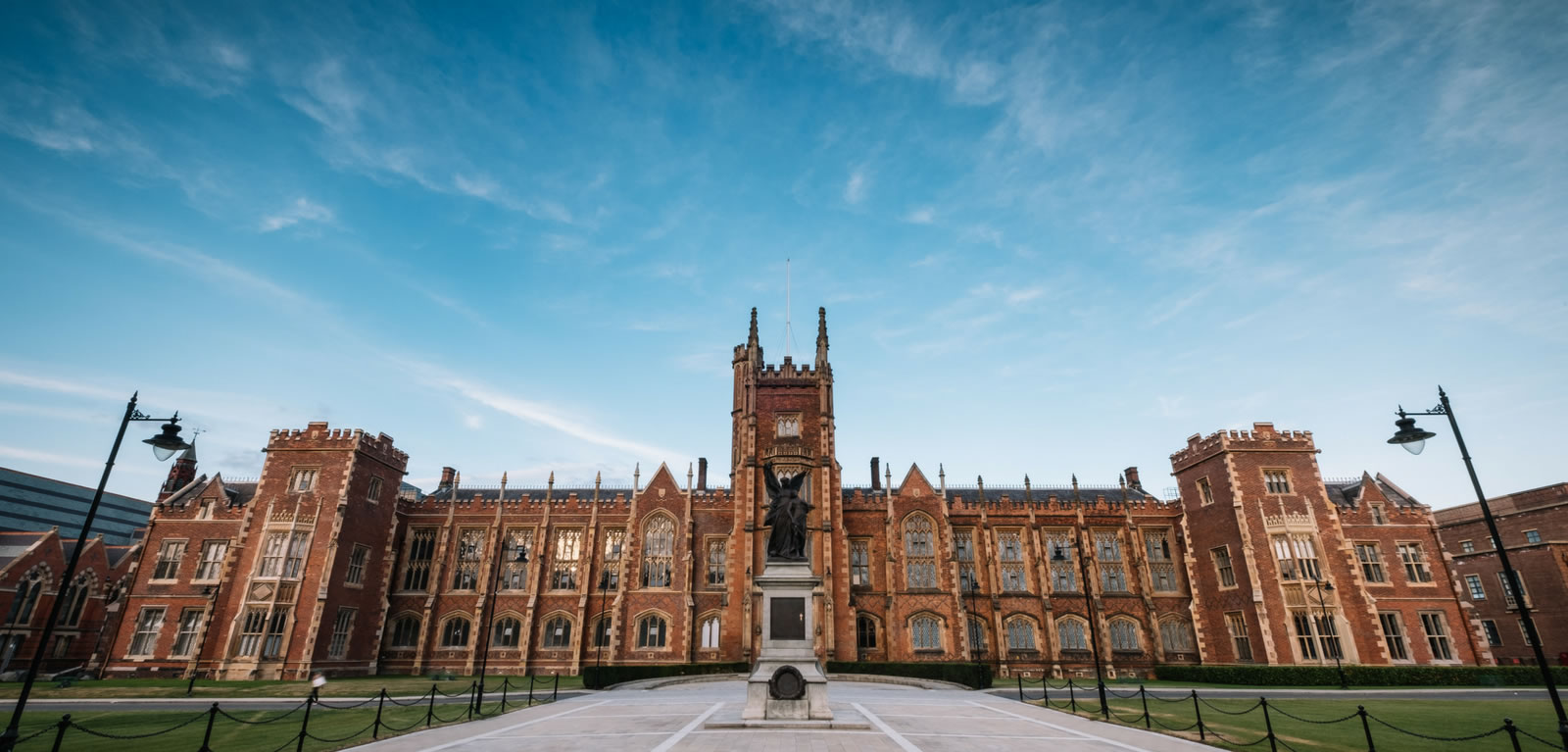 Silicon Valley based SVG Ventures have recently launched the THRIVE Europe Challenge programme to seek out the most innovative Agri-Food Tech start-ups across the continent who are solving some of the critical challenges facing the global agriculture industry.
Queen's is ranked 1st in the UK as the most entrepreneurial university in 2020 and the THRIVE Europe Challenge will strengthen connections between the University and US based partners including leading corporations in Silicon Valley.
Paul Donachy, Head of Innovation Programmes at Queen's commented: "We're delighted to be the first UK university to partner with SVG Ventures on the THRIVE Europe challenge. Queen's has an extremely strong reputation in challenge-led innovations in the agritech and foodtech sectors. Our innovation programmes including Innovate UK ICURe, EIT Food Seedbed and most recently DigiSpark have launched countless early-stage ventures advancing innovations in food and agriculture technologies, making us well positioned to be a leading partner on the THRIVE Europe Challenge."
Minister of Agriculture, Environment and Rural Affairs, Edwin Poots MLA said: "I am delighted that an internationally renowned company such as SVG Ventures has joined with Queen's University, Belfast, as co-marketing partners of the THRIVE Global Initiative Europe Challenge. I would encourage entrepreneurs from Northern Ireland to consider entering the Challenge, to accelerate the development of an innovation ecosystem here, as outlined in DAERA's new Innovation strategy."
"Our vision is to advance the future of food and agriculture through innovation and we achieve this by partnering with leading research institutions that are focused on commercialization, said John Hartnett, Founder & CEO of SVG Ventures|THRIVE. "We look forward to working with Queen's as we expand our THRIVE platform across Europe."
The inaugural THRIVE Europe Challenge is a programme for early-stage European AgTech and FoodTech start-ups and is part of THRIVE's Global Initiative. This initiative launched with the USDA in 2020 aims to recognise and promote early-stage startup innovators that positively impact different regions of the world.
The Europe Challenge will be the fourth in the series and follows regional Challenges already held in Canada, Australia and Africa. The Challenge is closely aligned with the European Green Deal which seeks to make Europe the first climate-neutral continent by 2050 while doubling down on achieving the UN SDG's. The Green Deal's Farm to Fork Strategy will be central to achieving these goals.
The THRIVE Europe Challenge will support hundreds of founders over the coming months in advance of the finals on October 7th with applications closing on July 2nd. The winner will receive the THRIVE Europe Challenge Award, recognition by SVG Ventures | THRIVE and an invitation to pitch at the THRIVE VIII Accelerator Finals.
Selected companies receive investment and the opportunity to pitch at THRIVE|Forbes Demo Day 2022 in Salinas, CA, USA. They will also get automatic acceptance as a Samsung XTC Finalist and a Silicon Valley Startup Bootcamp (Summer 2022) for max. 2 founders, hosted by THRIVE.