Queen's leading new research aimed at improving outcomes for early-stage bowel cancer
Researchers from the Patrick G Johnston Centre for Cancer Research are leading a new international consortium, funded by Cancer Research UK, which aims to determine better ways to treat patients diagnosed with the earliest stages of bowel cancer.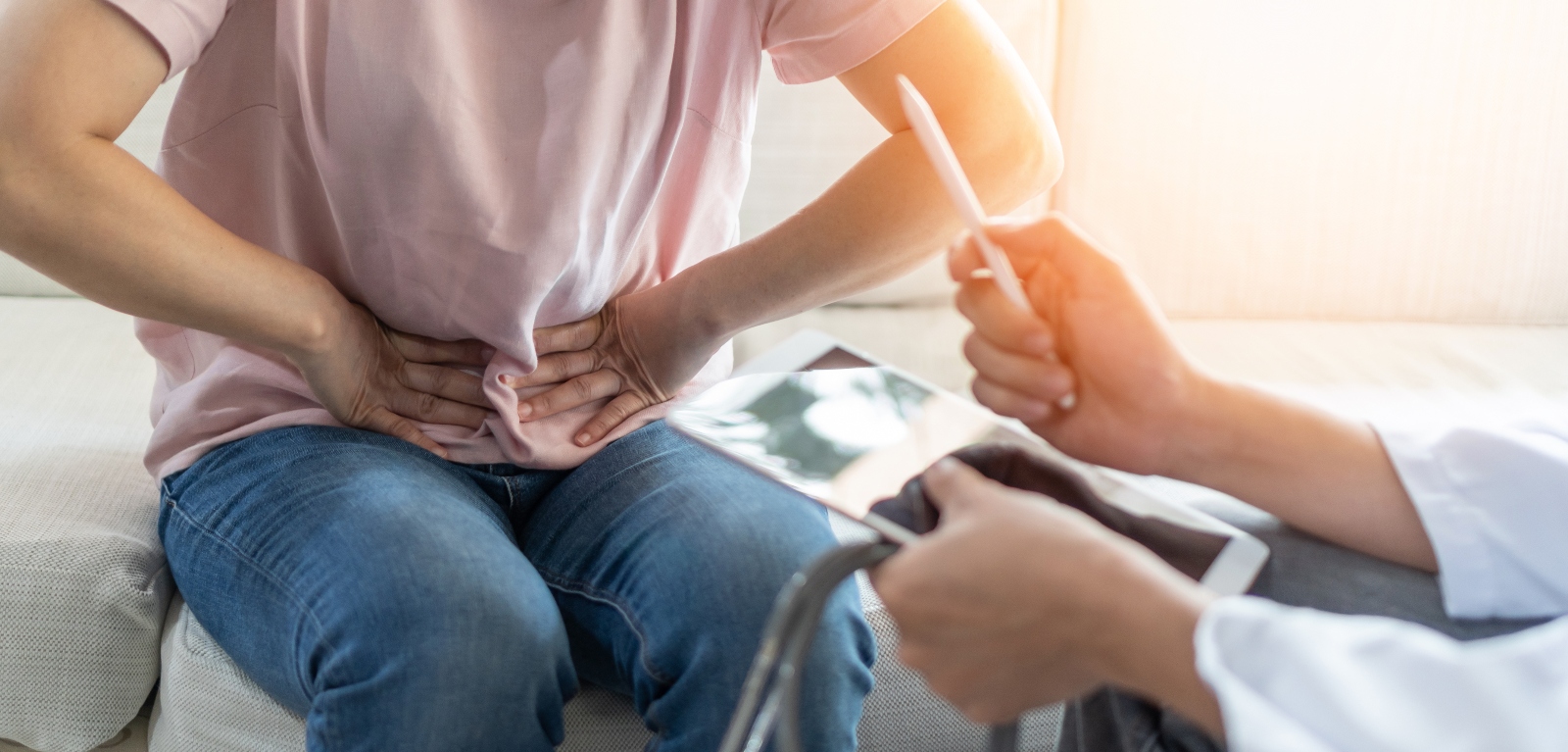 The consortium includes a multi-disciplinary team of research scientists and clinicians from across the UK and Europe and is led by Dr Philip Dunne, Molecular Pathologist at the Patrick G Johnston Centre for Cancer Research.
There are approximately 1.4 million cases of bowel cancer diagnosed worldwide every year and the introduction of the bowel cancer screening (BCS) programme for people over the age of 60 has led to a significant increase in the proportion of patients who are diagnosed with early-stage cancers.
Survival rates for patients diagnosed at the earliest stage of bowel cancer are in excess of 95%, but only in a small proportion of cases, screening identifies patients with highly aggressive tumours. This presents a major challenge in the clinic, as current diagnostic techniques are unable to distinguish these aggressive tumours that require more extensive in-patient treatment, from patients with less aggressive tumours that can be treated as outpatients.
Dr Dunne explains: "This new project aims to use state of the art molecular technologies to identify for the first time the underlying biology of these aggressive 'born-to-be-bad' tumours. This information can be used to develop clinical 'biomarkers' of aggressive disease that can be used to guide treatment decision making for patients in the future."
The bowel cancer screening programme is freely available to everyone over the age of 60, with a test being sent to your home every two years. The test is designed for people who have no symptoms and can detect very early signs of bowel cancer, sometimes up to 10 years before the development of advanced disease. In a lot of cases the screening test can identify non-cancerous polyps in the bowel, which, if left unchecked, may become cancerous over time; thus, preventing the cancer from ever occurring.
Dr Maurice Loughrey, Consultant Pathologist at the Belfast Health and Social Care Trust and coinvestigator within the consortium, said: "This project will bring together international clinical expertise working towards a common goal to improve patient outcome. The bowel cancer screening programme is saving lives by identifying very early tumours in patients with no symptoms. Our consortium aims to improve our understanding of how these tumours grow and develop, with results being used to guide the development of clinical trials in the near future."
The initial phase of the Cancer Research UK-funded project will run until 2023, and work has already begun to collect clinical samples from across Europe to be centralised in Belfast for molecular profiling and analysis. Following this initial phase, the teams of scientists will continue to collect and analyse data over the coming years to ensure that clinicians have as much information as possible to inform treatment decisions.
Dr Keara Redmond, Researcher from the Patrick G Johnston Centre for Cancer Research at Queen's, Scientific Specialist and Project Manager in Belfast who will lead the molecular profiling, said: "This work will provide us with the largest known collection of early-stage bowel cancer samples, which will serve as an important resource for scientists worldwide to investigate this disease. This will enable the field to identify changes in tumour DNA, both mutations and gene activation, associated with aggressive disease."
While the bowel cancer screening programme has been significantly affected due to COVID-related delays, it remains an important tool for preventing deaths from bowel cancer.
Dr Dunne added: "We would encourage everyone to use and return their bowel screening test when they receive it, as it represents an unrivalled opportunity for clinicians to identify and treat bowel cancer at the earliest stage when the disease is curable. In addition, the work ongoing within our Belfast centre is continuously optimising ways to improve treatment options for patients diagnosed with more aggressive bowel cancer."
Michelle Mitchell, Chief Executive of Cancer Research UK, said: "Bowel cancer screening has helped save thousands of lives since it was introduced, but answering one problem in science always raises new ones. This international project will give us a deeper understanding of how early bowel cancer might behave, with the aim of developing new ways to help those patients with aggressive tumours who are currently slipping through the cracks."
Media
Media inquiries to comms.officer@qub.ac.uk