Consortium to receive nearly £12 million to unlock 6G technology potential
Queen's University Belfast and partners have been granted nearly £12 million from the Department for Digital, Culture, Media and Sport, to develop and industrialise technologies and solutions for future 6G mobile networks.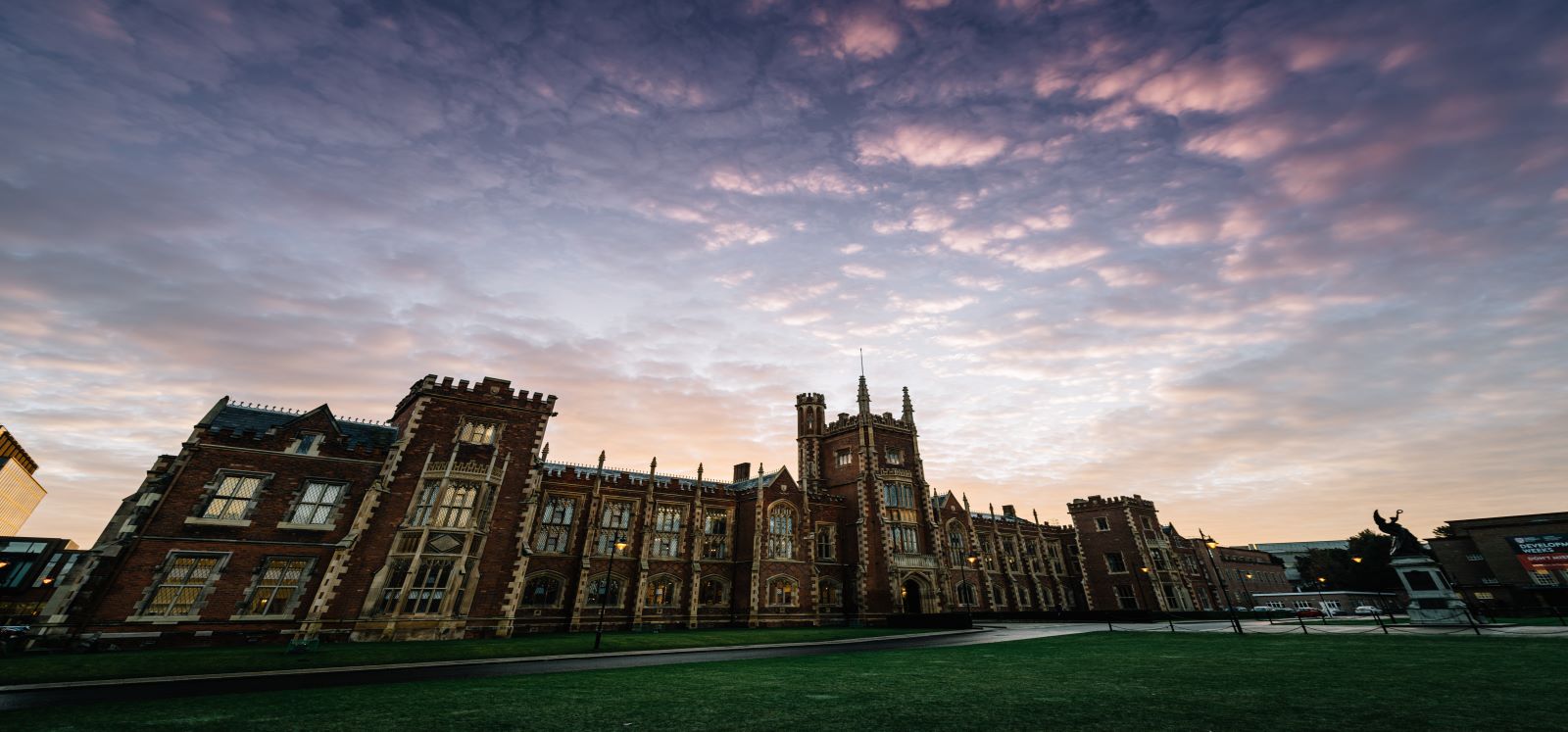 The project, Realising Enabling Architectures and Solutions for Open Networks (REASON), brings together an ecosystem representing the entire telecommunication R&D supply chain, including three major mobile network equipment vendors, Ericsson, Samsung and Nokia.
REASON will develop a roadmap for open 6G networks, which will set the framework for new developments across the entire technology stack.
The project will provide novel solutions to effectively integrate multi-technology access networks and to advance their performance in line with the emerging 6G KPIs. New concepts will be proposed to support unprecedented network densification.
Smart technologies will be developed that aim to use multi-technology access networks to extract sensing information and support 6G use cases.
In addition, advanced solutions for network-edge and network-wide automation will be developed leveraging state-of-the art artificial intelligence (AI) techniques. REASON aims to provide end-to-end service optimisation through cognitive orchestration tools to enable edge-to-edge and domain-domain functionalities for a wide range of use cases.
Professor Simon Cotton from Queen's University Belfast commented: "The Centre for Wireless Innovation at Queen's is delighted to be playing its part in helping to put the UK at the forefront of innovations in the 6G space.

"Working with colleagues from across UK academia, government and industry, REASON will push the boundaries of what is currently achievable in open RAN networks. At Queen's, we will contribute to the project's vision by exploiting existing strengths in multiple antenna systems and metasurfaces to deliver next generation cell-free access. This will be underpinned by cutting-edge technologies such as reconfigurable intelligent surfaces."
Project Lead Professor Dimitra Simeonidou of Bristol's Department of Electrical and Electronic Engineering said: "University of Bristol is delighted to lead this partnership and drive the development of future open 6G network solutions in the UK.
"Our project, REASON, is engaging a consortium of partners representing the entire telecoms R&D ecosystem, including leading UK Universities, large equipment vendors, service and content providers and innovative SMEs. REASON will address key technological challenges of delivering End-to-End Open Network solutions, considering all segments of the network. The project will pursue breakthroughs on elevating bottlenecks of current systems, such as interoperability, agility, sustainability, resilience, security, and will position UK-born technologies as candidates for delivering future solutions."
The grant is part of the government's strategy to reduce the UK's reliance on a small number of suppliers to build and maintain telecoms networks, and the funding will support the roll out of lightning-fast mobile connectivity by making it easier for more firms to enter the market.
Digital Secretary Michelle Donelan said: "The technology powering our phone and internet networks is evolving rapidly and with 6G on the horizon we must stay ahead of the curve.

"This government investment will see top UK universities join forces with industry to develop the nuts and bolts underpinning new networks, create skilled jobs testing the security of the latest telecoms tech, and ensure our plan for a more diverse and innovative 5G market is sustained in the future.

"The funding will also turbocharge our work to strengthen telecoms supply chains so we are no longer reliant on a handful of companies to develop and maintain our 5G networks."
Dan Warren, Director of Advanced Network Research at SRUK commented: "Samsung has wanted to engage in UK government backed research for many years, and the opportunity that the REASON consortium offered was too good to pass up. We are delighted to be working with the other project partners to advance the application of AI to network technologies, and look forward to progressing the path to a larger ecosystem of vendors in the UK through the adoption of the UK Government open network principles."
Magnus Frodigh, VP & Head of Ericsson Research, said: "Ericsson is looking forward to working in close partnership with the winners of the Future Open Networks Research Challenge in the UK. Through this government funded program and our own recently announced multi-million pound 6G research investment, the country is ready to begin the journey of developing future network technologies, architectures, and global standards as well as leading the way to an efficient and sustainable society powered by limitless connectivity for a cyber-physical continuum."
The move will bolster the UK's status as a global leader in telecoms research and follows Ericsson and Samsung's recent decision to set up cutting-edge 6G research centres in the UK.
Media
For media inquiries, please contact emma.gallagher@qub.ac.uk