Queen's hosts NI Climate and Business Leaders for Real-World Challenge Career Development Programme
Queen's Careers, Employability and Skills team hosted a one-day experiential development day focussed on climate leadership with over 50 students from a range of disciplines engaging with the region's business leaders at PwC yesterday (12 October).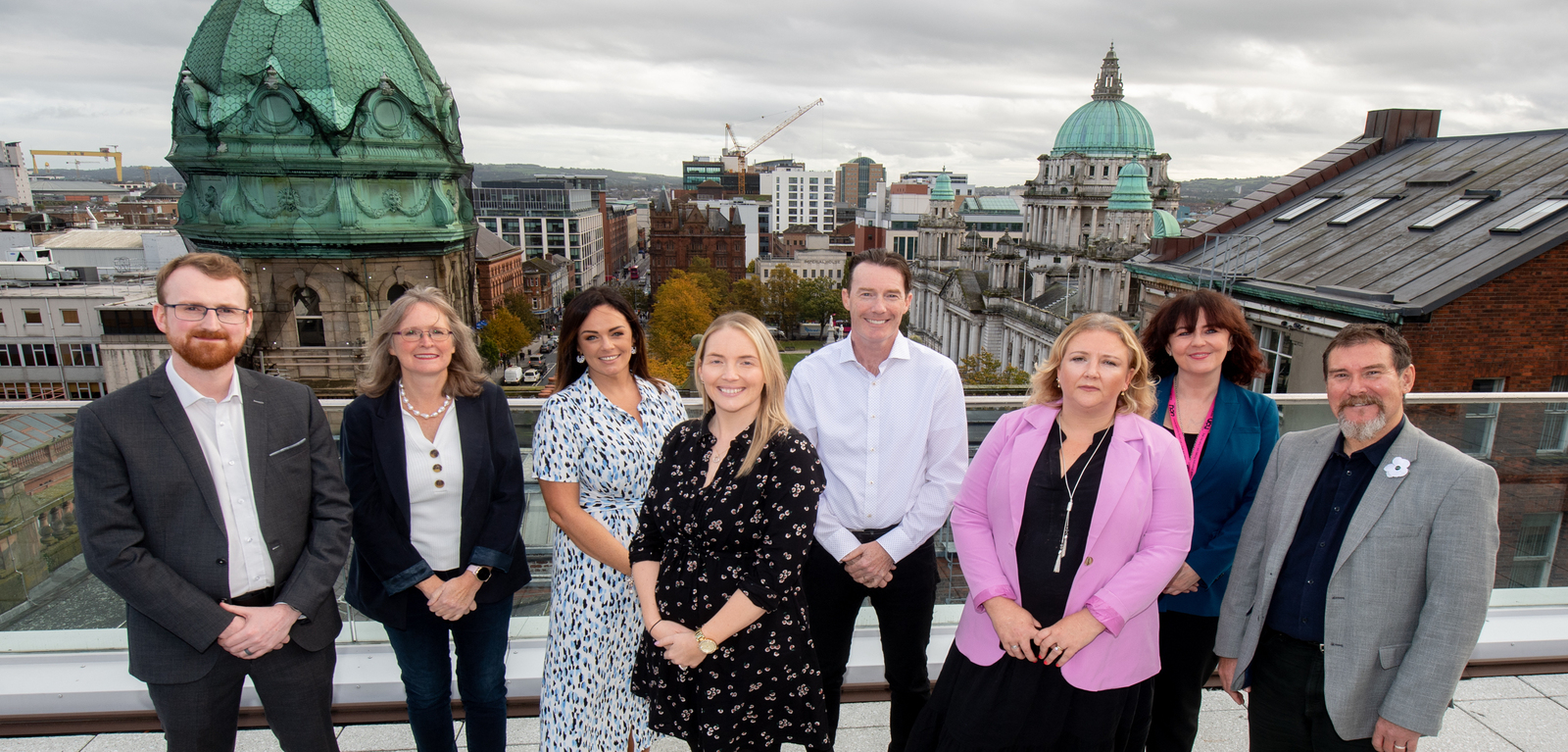 Ahead of the Global UN Climate Summit next month, Queen's University has gathered students and local climate and business leaders together to ask what is being done in NI to reduce emissions and make it a greener place to live. During the one-day event, Real-World Challenge: Climate Change, held in PwC's Merchant Square offices, students from a range of disciplines were asked to present their ideas to drive sustainability transformation to leaders from the public, private and not-for-profit organisations.
In an expert Q&A, guest speakers reflected on the event's theme: The 'New Normal': Climate Change And The Ecological Crisis As The Context For Leadership, Decision-Making And Action.
Programme lead Claudine Sutherland, Employer Engagement Officer within Careers Employability and Skills at Queen's said: "The Real-World Challenge programme offered by Careers, Employability and Skills aims to engage students in key social challenges in Northern Ireland. One of the most prominent challenges facing the world is climate change and the associated environmental, social, political and economic issues fundamental to securing a sustainable future. These are issues that affect us all, so it is essential for our young people to be able to work across diverse teams and to develop the critical thinking skills needed to tackle these big picture multidisciplinary challenges.

"Our students spent the day immersed in this real-life challenge faced by leaders from a wide range of sectors. This experiential programme helps students explore change and innovation, allowing them to develop better problem-solving skills and the ability to work in diverse groups and is an invaluable component of the work we do in shaping the development of future-ready graduates."
Michael Orr, partner at PwC in Northern Ireland, said: "We're delighted to host this event, welcoming students and industry leaders into our Merchant Square office to focus on solving one of society's biggest issues, a sustainable future. At PwC, we've had a long-standing programme to tackle our environmental impacts. We're proud of the progress we've made and want to help organisations to reduce risk, seize opportunities, and to become more sustainable, through the many services we provide every day. It's important that we engage with the next generation of problem-solvers to help them engage and drive new ideas, practices and technologies that can help address the social and environmental issues.
Keynote speaker Professor John Barry, Co-Director of the Centre for Sustainability, Equality and Climate Action (SECA) at Queen's commented: "We are now living in a climate changed and carbon constrained world and we are living within a worsening planetary crisis. This is the 'new normal' for everyone, from communities, families, businesses, governments and all organisations. What leadership looks like in that context is a crucial issue that we want students to question, exploring how our societies transition to a post-carbon and climate resilient world. In many respects, old thinking and models are out of date and we need new transformative ways of understanding and decision-making, and we need to encourage and support such disruptive leaps forward."
Guest speakers included James Orr, Chief Executive, Friends of the Earth; Debbie Caldwell, Climate Commissioner, Belfast City Council; Dr Amanda Slevin, Director, Centre for Sustainability, Equality and Climate Action, Queen's University Belfast; Ciara Dolan, Senior Manager, PwC NI and Carol Andrews, Civil Engineer, ARU and .Dr Andy Harris - Advanced Engineering Manager, Wrightbus.
Media
Media enquiries to comms.office@qub.ac.uk