Shaping Tomorrow's Nature-Keepers at Queen's University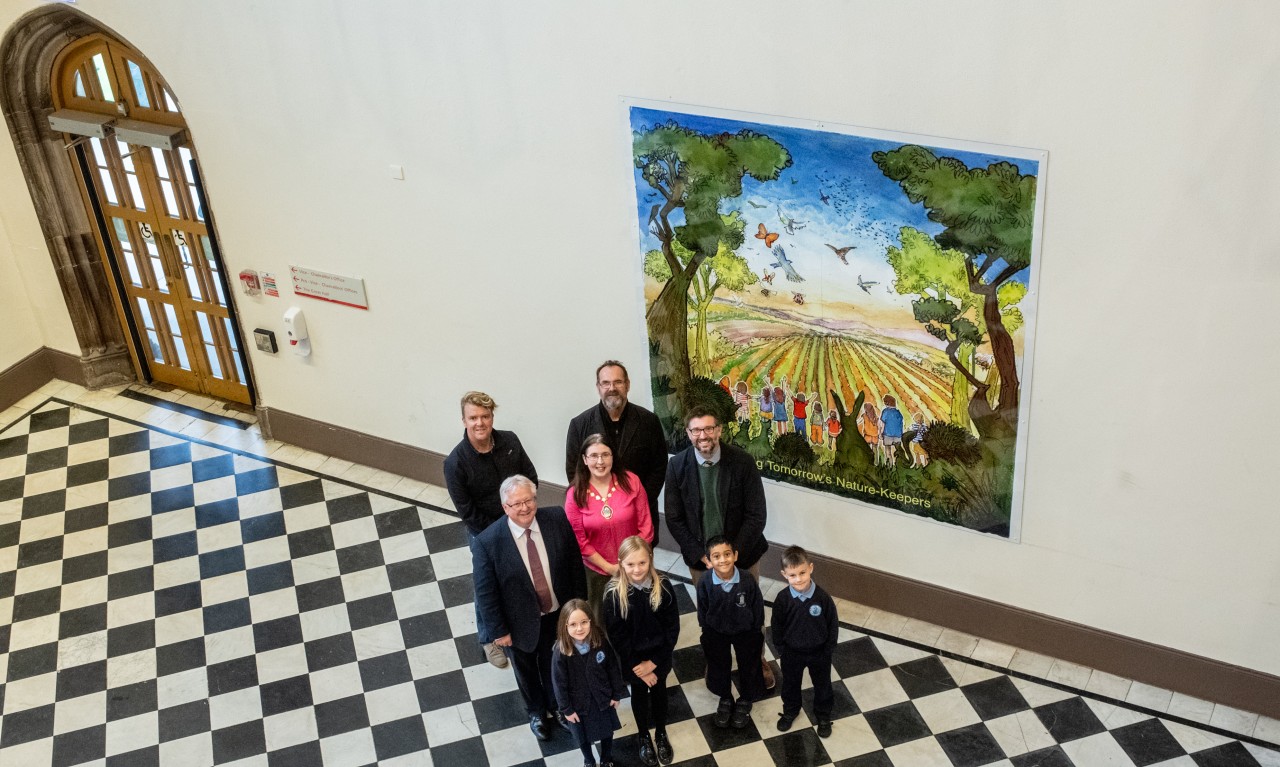 Over the past year, as part of Queen's commitment to sustainability in collaboration with a Royal Society Partnership grant, academics have been working with West Winds Primary School in Newtownards on biodiversity projects, including the creation of a wildlife zone, a wildflower meadow and the creation of a small woodland.
With the assistance of Professor Mark Emmerson from the School of Biology at Queen's and STEM partner, and the University's gardening team, the school children have embarked on a journey to learn about the natural world and how to look after it.
Today, (Friday 21st October) West Winds Primary School (150 pupils) visited Queen's and took part in a number of biodiversity workshops in partnership with Ulster Museum, Belfast City Council Botanic Gardens, Conservation Volunteers, Wildflower Alley and St. Mary's University College. The primary school children shared their experiences of being part of the project and what they have learnt and how it has helped them to think more about nature and their environment.
The children also engaged with local artist, Ed Reynolds, to create artworks on the theme of nature and wildlife. The artwork that the pupils developed has been made into an 8 x 8-foot mural by Ed Reynolds and was unveiled in the main Black and White Hall at Queen's University today with Deputy Lord Mayor of Belfast, Cllr Michelle Kelly, Michael Alcorn from Queen's University, Mark Emmerson, Queen's University and STEM partner and Principal of West Winds PS, Niall Manogue. Also pictured are pupils from West Winds Primary School, Eva McWilliams, Lainey Nelson, Tommy Ferguson and Austin Thompson.