International student Ansu secures 'concrete' future
Inspirational international student Ansu Mary Alex from Kerala in India is celebrating today as she graduates with a Masters in Materials Science and Engineering from Queen's University Belfast.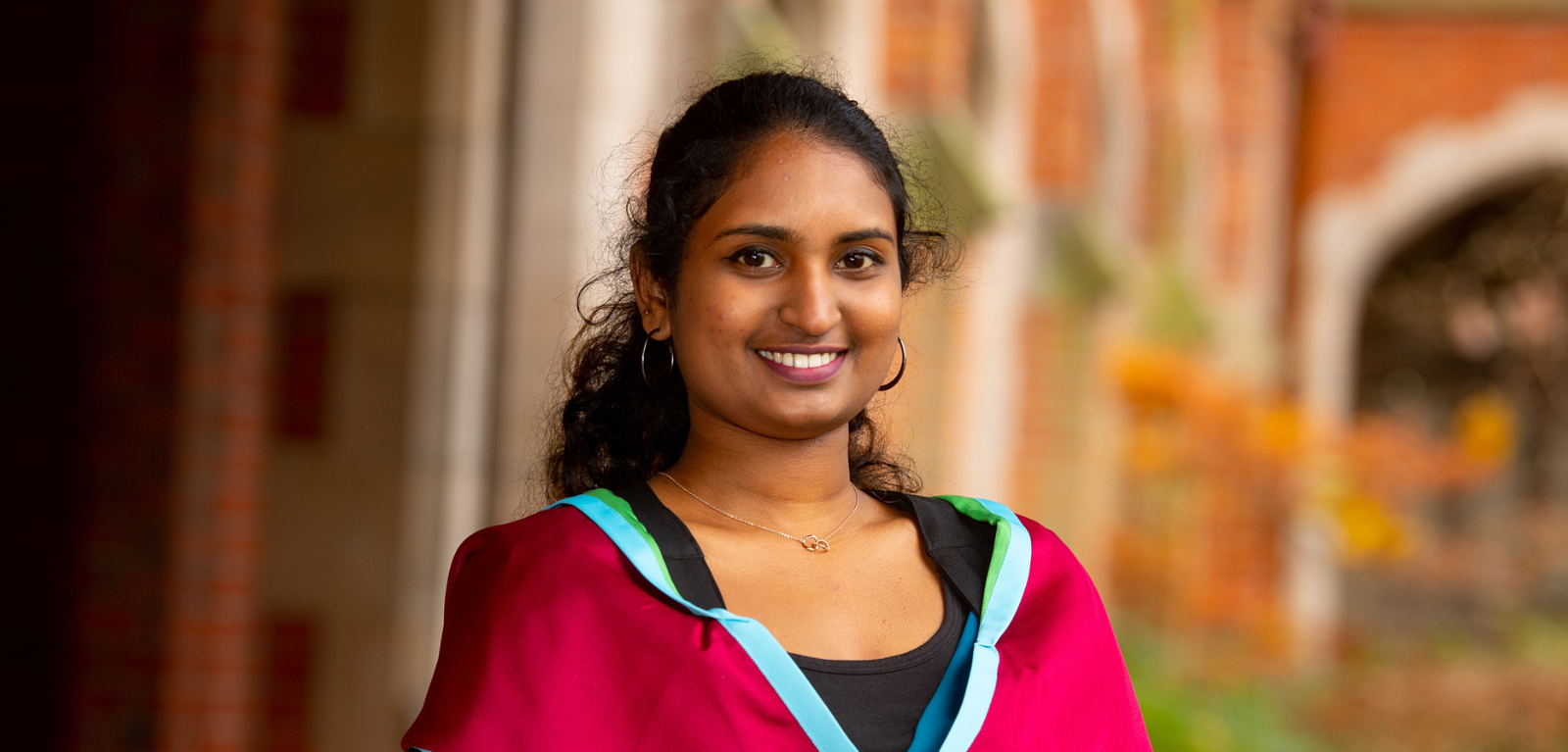 Ansu, who has a background in Chemistry, travelled to Queen's to take on the Masters in the School of Mathematics and Physics. She has also secured a job as a KTP Associate from Queen's and is working as a Concrete Technologist in Moore Concrete, Ballymena.
Ansu says: "Coming from a Chemistry background I was initially a bit worried about taking on the Master's in Materials Science and Engineering but with the help of the wonderful Professors in Queen's it was a great relief.
"Some modules were completely new to me, but I really enjoyed the process of learning new things every day. I always wanted to do a course which was interrelated and one where I could apply my existing knowledge in multiple directions.
"I am really proud to say that I am a student at Queen's University Belfast. The quality of education and the way they have designed the course modules is just amazing."
Ansu also enjoyed the social side of University life in Belfast. She comments: "I really enjoyed hot chocolates with my classmates – this was our treat when we had mini breaks between our lectures. I also enjoyed the amazing evenings I spent with the friends in the beautiful Botanic Gardens beside the campus."
Ansu is now working in a job she is very passionate about and has a bright future ahead after graduation. She says: "I really enjoy my job and I am learning new stuff every day. Sustainability is very important to me and we are currently focusing on developing a low carbon curing binder and a non-ferrous (alloys or metals that do not contain iron) reinforcement solution.
"I always wanted to learn, do research, and do a job and I am so happy that I am doing all these things together."
Media
Media enquiries to comms.office@qub.ac.uk