Solvent developed at Queen's University could transform gas separation and carbon capture
A new solvent developed by researchers at Queen's University Belfast can separate gases efficiently and could cut global carbon emissions.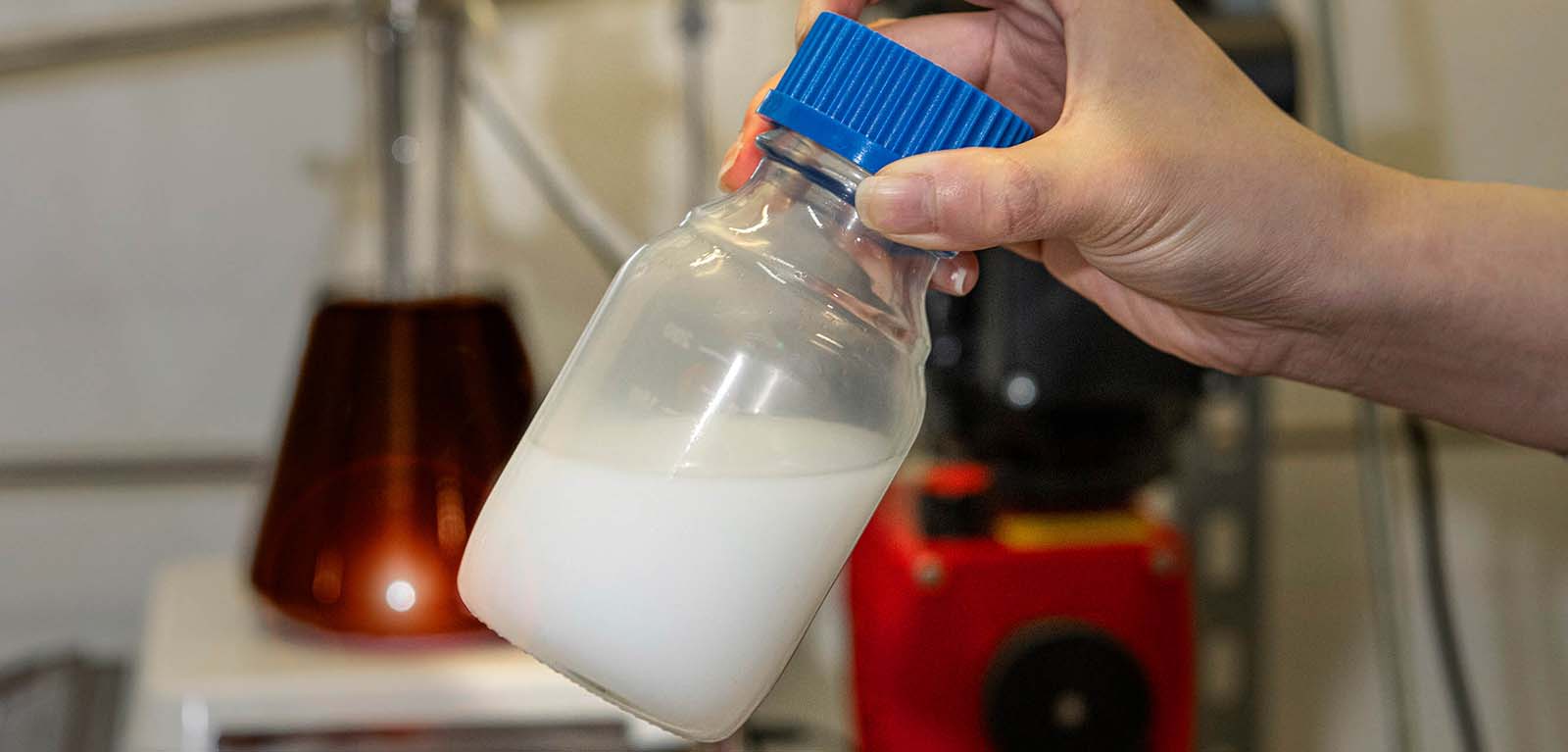 Separating mixtures of gases into the pure components is critical. It allows for the capture of carbon dioxide from fossil fuel power stations and other energy intensive industries. Once captured, it can then be injected back into the ground.
However, the current processes that are used to do this require large amounts of energy and therefore have their own colossal carbon footprint. In fact, around 16 per cent of the US energy is used in chemical separation processes – the emissions from which are equivalent to several million cars on the road.
The process developed by Queen's University researchers centres around a new type of solvent - porous liquid. It is much more energy efficient and it's predicted that it could save around 30 per cent in energy compared to the current process.
The research has been published in Materials Today. The project is supported by the Centre for Advanced Sustainable Energy (CASE), which is funded through Invest NI's Competence Centre Programme. The Programme brings together business and academia and aims to transform the sustainable energy sector through business focused research.
Professor Stuart James from the School of Chemistry and Chemical Engineering at Queen's, explains how he and his colleagues developed the solvent.
He says: "Porous liquids, as a new concept, came about after a chance conversation between myself and Professor David Rooney who is a chemical engineer at Queen's.
"David pointed out that porous solids have amazing abilities to separate chemical mixtures, but being solids they cannot be pumped through pipes, which limits the ways in which they can be applied.
"Our conversation gave me the inspiration to invent a new class of materials which are porous but can also flow through pipes."
The "porous liquids", which have been developed by Professor James and his team are able to dissolve very large amounts of gas and can selectively dissolve one gas from a gas mixture.
Recent collaborative work funded by CASE Competence Centre suggests that porous liquids could also be very economical and effective for the production of biomethane from biogas, which is a significant resource derived from Northern Ireland's agricultural waste.
Professor James explains: "This could really transform current processes. Using porous liquids, biomethane could be produced economically from biogas and this could be added to the gas grid, as an alternative to natural gas. The good news is that in the future this could potentially be used in homes and businesses."
In 2017, a spin-out company, Porous Liquid Technologies Ltd. (PLT) was founded in a joint venture between Queen's and the University of Liverpool to develop and commercialise porous liquids.
Professor James adds: "Through PLT, we are now pioneering the use of porous liquids in various clean-fuel production processes, including biomethane, blue hydrogen and post-combustion carbon capture.
"We are now forming partnerships with established companies in these fields in order to implement our technology. For advancing the biogas work, a project is underway to demonstrate the technology on a biogas production site. The project is supported by the Centre for Advanced Sustainable Energy (CASE).
"CASE is funded through Invest NI's Competence Centre Programme. Commercial partners on the project are PLT, Clariant (an international chemicals company) and United Renewables (a renewable energy developer and operator with biogas sites in Northern Ireland). For other applications, pilot projects are being planned before large scale roll-out and first industrial demonstrations are expected within the next three to five years."
Media
For media queries, please contact emma.gallagher@qub.ac.uk